Last Updated on December 29, 2017 by ellen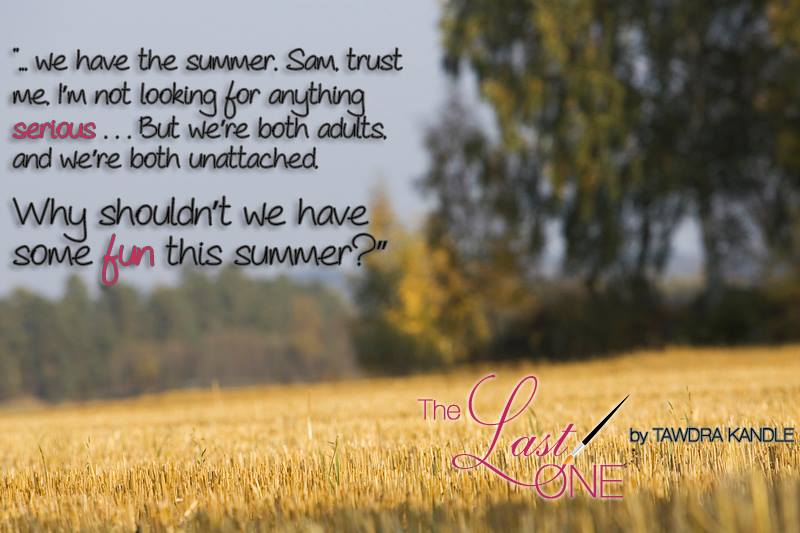 Posts may be sponsored. This post contains affiliate links, which means I will make a commission at no extra cost to you should you click through and make a purchase. As an Amazon Associate I earn from qualifying purchases.
Meghan Hawthorne is restless. The last year has been a roller coaster: her widowed mother just married a long-time family friend. Her younger brother unexpectedly became a father and a husband. Everyone's life is changing. . .except for hers. As she begins her final summer of college, Meghan's looking for excitement and maybe a little romance. Nothing serious; this girl just wants to have fun.
But the only man for Meghan turns out to be the last one she expects.
Sam Reynolds doesn't need excitement, and he doesn't want romance. Fun is out of the question. He's been the steady, responsible one since his parents were killed, and serious is his way of life.
When Sam rescues Meghan alongside a dark Georgia backroad, she falls hard for his deep brown eyes and slow drawl. But making him see her as more than just a party girl won't be easy. Sam's tempted by the fiery young artist, even as he realizes that giving into his feelings will mean radical change. . .maybe more than he can handle.
Nobody ever said love was simple.
Review
From the Author
The One Trilogy begins with Sam and Meghan's story in The Last One . . .
Nobody ever said love was simple.
It continues with Flynn and Ali's re-discovered love in The First One . . .
Can first love last forever?
And it concludes with Mason and Rilla's surprising romance in The Only One.
Sometimes love isn't the easy choice. Sometimes it's the only one.
Writing these books has been an amazing experience. For nearly a year, part of me has lived in the small Georgia town of Burton. I've loved watching this community: embracing their sorrows, celebrating their joys and exulting in their love stories.
I hope you'll spend some time in Burton, too. One warning: you may not want to leave.
And if you enjoy
The One Trilogy
, come back to Burton for the
Always Love Trilogy
.
Always For You
is available now, and
Always My Own
is coming January 26th!
The Last One
FREE on all venues for a limited time
Enjoy this excerpt:
"You're up early." He was standing so close behind me that I could smell the coffee on his breath.
"I didn't sleep very well." I'd let him draw his own conclusions about why. "I happened to open my eyes at one point and saw the sky. I couldn't do anything but come out here and try to put it onto paper."
He nodded. "I've never seen anything like it. I mean, yeah, I've seen art. But I've never seen it in progress. It's beautiful." He sat down behind me on the rock, close but not touching me at all.
"Thanks." The light was changing as the sun rose fully, and I laid down my pencil. The sketch had turned out well, though not quite the same as I imagined it would look in paint.
I dropped my head back and let it roll, working out the kinks from thirty minutes of looking up. Without breaking the movement, I reached for Sam's mug. "That smells heavenly. Can I have a taste?"
His brown eyes darkened as they wandered down my face to my lips and back up again. He held the mug to my mouth and tilted it until I tasted the hot sweet liquid on my tongue.
"Mmmmm." I closed my eyes in appreciation and ran the tip of my tongue over my top lip.
Next to me, Sam made a noise deep in his throat. When I opened my eyes and turned my head to look at him, he was closer than I'd expected. He stared down at me before his gaze dropped lower to my body. I'd run outside in the same clothes I'd worn to bed, my favorite soft white tank, with no bra underneath, and an old pair of green cotton shorts that barely covered my ass. It wasn't appropriate outside attire, clearly, but that wasn't bothering Sam.
Or maybe it was. His throat worked as his eyes made their way back up to my face. I held my breath, and for the space of a few rapid heartbeats, he didn't move. And then slowly, so slowly, he snaked the hand not holding the coffee cup around my shoulders and caught my chin between his thumb and forefinger. With just the slightest pressure, he coaxed it up, leaned forward an inch and touched his lips to mine.
I wanted to move my arms around his neck, open my mouth and deepen the kiss. But I held back, afraid of spooking him. Instead, I closed my eyes, waiting for the touch of his tongue to my bottom lip, and let him tug my chin to open my mouth.
His lips were firm but languorous, moving as though we had all morning to do nothing but sit here, connected only at our mouths. His tongue teased, first stroking the inside of my lips, then circling around my tongue, seeking and taking. His fingers splayed over my jaw, moving my face up a little to give him even more access.
He didn't touch me anywhere else, but I felt the kiss in a line of fire down my body. I wanted to grip his shoulders and pull him down on top of me in the grass. I wanted the weight of him on me, to feel him against my breasts and between my legs.
But I didn't move. At the same time that I wanted more, this kiss was enough, because it was Sam, and because he had initiated it. With his arm still around me, I felt cherished and protected in a way I'd never known I wanted. His chest pressed against my back and along my side, cocooning me.
I knew the minute he began to pull back. He moved away from me, and I felt the brush of his breath over my still-parted lips.
When I opened my eyes, he was staring into them under brows that were drawn together. I didn't look away, and for a few seconds, he didn't either.
"I need to get to the fields." Without warning, he dropped his hand from my face and stood up. I'd been leaning on him more than I'd realized, and I had to catch myself from tumbling off the boulder in his absence.
~~~***~~~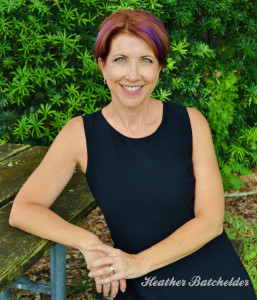 Tawdra Kandle writes romance, in just about all its forms. She loves unlikely pairings, strong women, sexy guys, hot love scenes and just enough conflict to make it interesting. Her books run from YA paranormal romance (THE KING SERIES), through NA paranormal and contemporary romance (THE SERENDIPITY DUET, PERFECT DISH DUO, THE ONE TRILOGY) to adult contemporary and paramystery romance (CRYSTAL COVE BOOKS and RECIPE FOR DEATH SERIES). She lives in central Florida with a husband, kids, sweet pup and too many cats. And yeah, she rocks purple hair.
Follow Tawdra:
Facebook/Twitter/Tsu/Pinterest/Instagram/Website/Newsletter/Amazon
And if you love her books, join the Naughty Temptresses!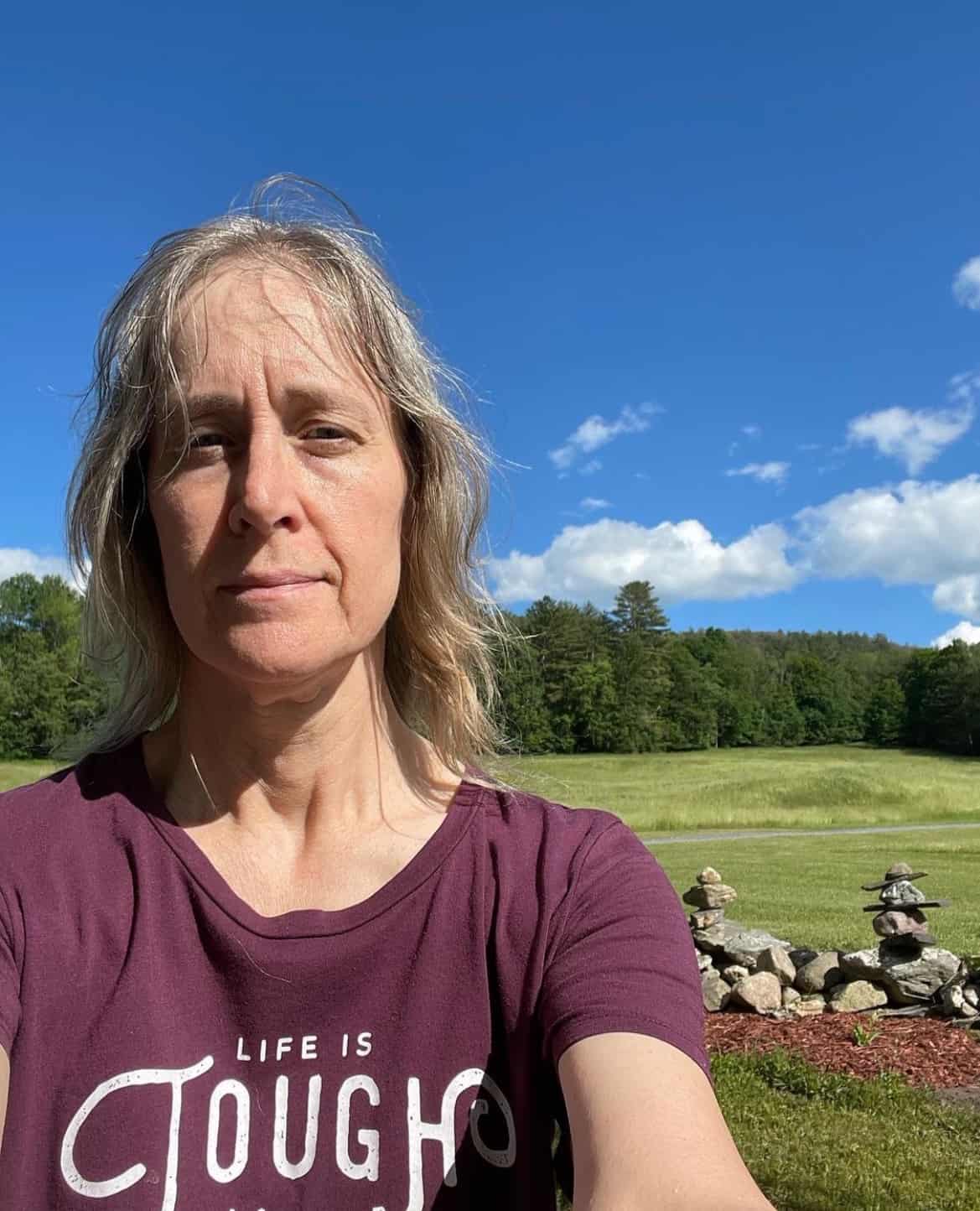 Ellen is a busy mom of a 24-year-old son and 29-year-old daughter. She is Grandma to one adorable baby girl. She owns six blogs and is addicted to social media. In what little spare time she has, she loves to read, watch movies, and play games. If you'd like to work together, email info@in-our-spare-time.com to chat.