Last Updated on January 30, 2023 by ellen
Have you ever heard of Agatha Raisin? If you're a fan of British mystery programs, you probably have. My husband and I love watching British mysteries and mysteries in general. So, we had definitely heard of Agatha Raisin and her funny series.
Posts may be sponsored. This post contains affiliate links, which means I will make a commission at no extra cost to you should you click through and make a purchase. As an Amazon Associate I earn from qualifying purchases.
Agatha Raisin Series
Now if you love reading, you may know that there are Agatha Raisin books as well as a TV series. The TV series is actually based on the books. Have you read Agatha Raisin and the Quiche of Death? If not, you definitely have to. You can buy it on Amazon.
Agatha Raisin Wizard of Evesham
Marking the return of one of Acorn TV most popular series and its first sole commission, Agatha Raisin returns in a brand-new feature-length movie entitled AGATHA RAISIN and the WIZARD OF EVESHAM with its world premiere in the U.S. and Canada exclusively on Acorn TV on Monday, November 19, 2018. Based on MC Beaton's bestselling books, Agatha Raisin stars Emmy®- and SAG-nominated actress Ashley Jensen (Catastrophe, Extras, Ugly Betty, Love Lies & Records) as a London PR whizz turned amateur sleuth, who becomes entangled in mischief, mayhem, and murder when she opts for early retirement in a small village in the Cotswolds. Drawn into the town's murders, Agatha attempts to solve the crimes… often in rather unorthodox ways. Series 2 features three television movies. After Evesham in November, The Fairies of Fryfam will debut on Christmas Eve and The Curious Curate in late January 2019.
Agatha Raisin and the Wizard of Evesham follows Agatha Raisin returning from Cyprus with a broken heart, a frizz from hell and in need of a renewing pick me up. The local ladies all deem Mr. John a to-die-for wizard, so Agatha makes a beeline for the handsome Evesham hairdresser. As well as sorting out her hair. it soon becomes clear that the charming man also has designs on her heart – but their future together is cut short when a murderer strikes at the busy salon. Agatha places her life in jeopardy to bring the killer to justice and once again Agatha finds herself embroiled in a murder case. Was it one of Mr. John's many customers, all of whom divulged to him their darkest secrets?
Agatha Raisin Series 2
Returning for Series 2 are Agatha's former assistant, Roy (Mathew Horne, Gavin, and Stacey, Drunk History UK); her friend, Sarah (Lucy Liemann, Rev); eager Detective Constable Bill Wong (Matt McCooey); and village cleaner and friend, Gemma (Katy Wix, Torchwood).
The series Agatha Raisin began in 2014. And, you can now get Series One on DVD on Amazon. Here's a bit about the DVD:
Agatha Raisin Series One
Catastrophe's Ashley Jensen stars in this quintessentially British village mystery based on the bestselling books by M.C. Beaton. A powerful London PR exec burnt out on office politics, Agatha Raisin jumps at the chance to retire early to a picturesque village in the Cotswolds. But life has other plans, and Agatha soon finds a second career as an amateur detective investigating mischief, mayhem, and murder her deceptively quaint town.
You definitely need to tune in on November 19th to watch Agatha Raisin and the Wizard of Evesham on Acorn TV. I'm enjoying watching Season one of her programs right now so I know the new movie is going to be amazing! I definitely recommend getting series one on DVD because it includes bonus behind the scenes featurettes and a photo gallery you wouldn't see otherwise.
Acorn TV is North America's most popular streaming service for British and international television. Acorn TV is available via iOS, Apple TV, Roku, Amazon Add-on services, Android, among other devices/apps.
Now, check out a few other mysteries I've written about.
Related Reading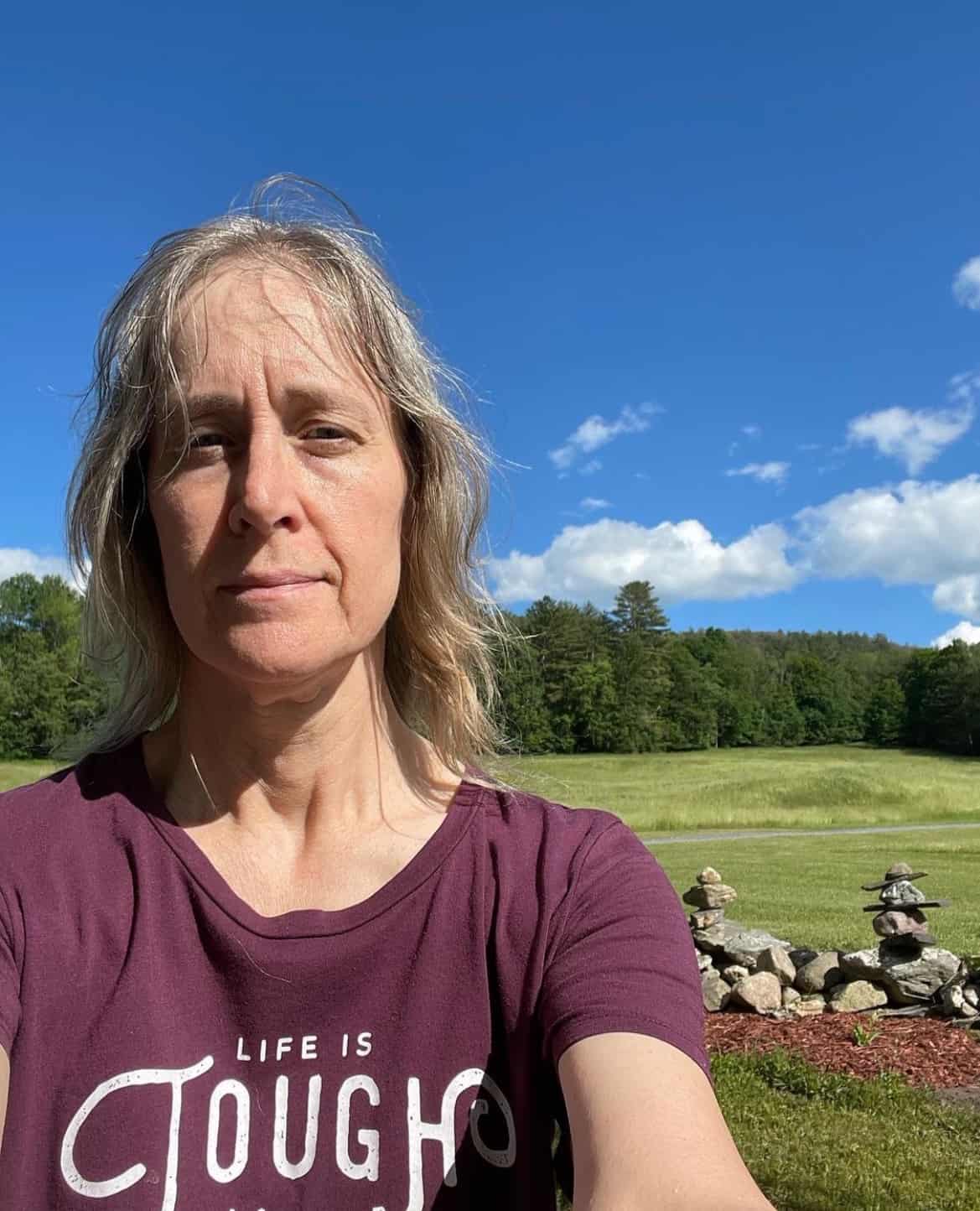 Ellen is a  of a 25-year-old son and 30-year-old daughter. She is Grandma to one adorable toddler. In what little spare time she has, she loves to read, watch movies, check out the latest toys, and play games.