Last Updated on July 21, 2022 by ellen
I traveled to Los Angeles last week for one of my blogs so I knew I would need something to read during the long flight. I was sent the Devices of War Trilogy for review and since I'm a huge fan of science fiction, I decided this would be the perfect book series to take along with me. I wasn't familiar with the author, but the introduction I read to the book series got me hooked before I started.
Posts may be sponsored. This post contains affiliate links, which means I will make a commission at no extra cost to you should you click through and make a purchase. As an Amazon Associate I earn from qualifying purchases.
Devices of War Trilogy
The Devices of War Trilogy is written by SM Blooding and is made up of three books: Fall of Sky City, Knight of Wands, and Whispers of the Skyborne. The Trilogy takes place in a world that is similar to ours where people are from certain families or tribes and tend to live in the air, on the water, or on the land. Some have what's called a mark which is like a tattoo to identify their family or their magic. Some don't have one at all.
Fall of Sky City
The world is ruled by the Great Families and Queen Nix of the House of Tarot depending on where you live. Each wants more power and in the first book, Queen Nix attacks one of the Great Families. Synn is caught in the middle of the war and sees Queen Nix call for the murder of many innocent people along with his father. Nix takes Synn prisoner because she realizes that Synn's mark is very powerful, and she wants the power for herself. She attempts to break Synn so that she can control him but he resists because of how evil she is and what he saw. In the end, they are bound together by a bond that he cannot break.
Knight of Wands
Nix has finally broken Synn and she believes she has control over him. However, he manages to resist her, and she realizes that he cannot be controlled unless he is given his freedom. He's finally free, but Nix is still trying to control him and force him to become the Knight of Wands so she can have more power. At the same time, Synn's mother sees the power that his mark has and wants to control the world through him. Both women feel they can control him so they can get more power. Synn, tricks them both and turns the power over to the people to learn to rule themselves. Now, there is a fight to see who can control their world: Synn's mother, Nix or the newly formed League of Cities.
Whispers of the Skyborne
Neither the Great Families or Nix are in power any longer, however, both are still trying to take control. The League of Cities is trying to rule when they learn that the real threat was never from the Great Families or Nix. A new threat, the Skyborne, is discovered and they learn just how large of a threat it is to their world. Now, Synn needs to draw on his power and learn how he can save the world from the Skyborne before it's too late.
The Devices of War trilogy was a fascinating series. I loved learning more about their world which seemed so different from ours but with enough similarities for me to easily identify with the people there. Not only was this a great science fiction story, but there were moments of romance and suspense woven into the series. If you enjoy fantasy or science fiction, you'll want to read the Devices of War Trilogy.
The world has changed. The Great Families are no longer in power. Queen Nix of the Hands of Tarot has been stripped of her title and incarcerated. The League of Cities has been formed to provide a new line of defense to the smaller tribal nations.
Not without consequences, though. Another of the original Great Families has been destroyed. As the new leaders rise from the ashes, a new threat comes to light; something no one saw coming, something that had been lurking under the surface of their society for generations.
The Skyborne. As they discover just how deep the Skyborne's influences are, they realize the war they thought they'd been fighting . . . . . . wasn't the real one.
Get book 1 and book 2 HERE
Meet the Author:
SM "Frankie" Blooding lives in Colorado with her pet rock, Rockie, and Jack the Bird. Jack has refused to let her to take up the piano again, but is warming to the guitar. It might help that Frankie has learned more than two strings. She's added a few more Arabic words to her vocabulary, but don't invite her into conversation yet—unless, of course, you're willing to have a very . . . slow . . . conversation.
She's dated vampires, werewolves, sorcerers, weapons smugglers and US Government assassins. Yes. She has stories.
She's also an investigator with a local paranormal investigation group, Colorado Paranormal Rescue!
Find out more about her at: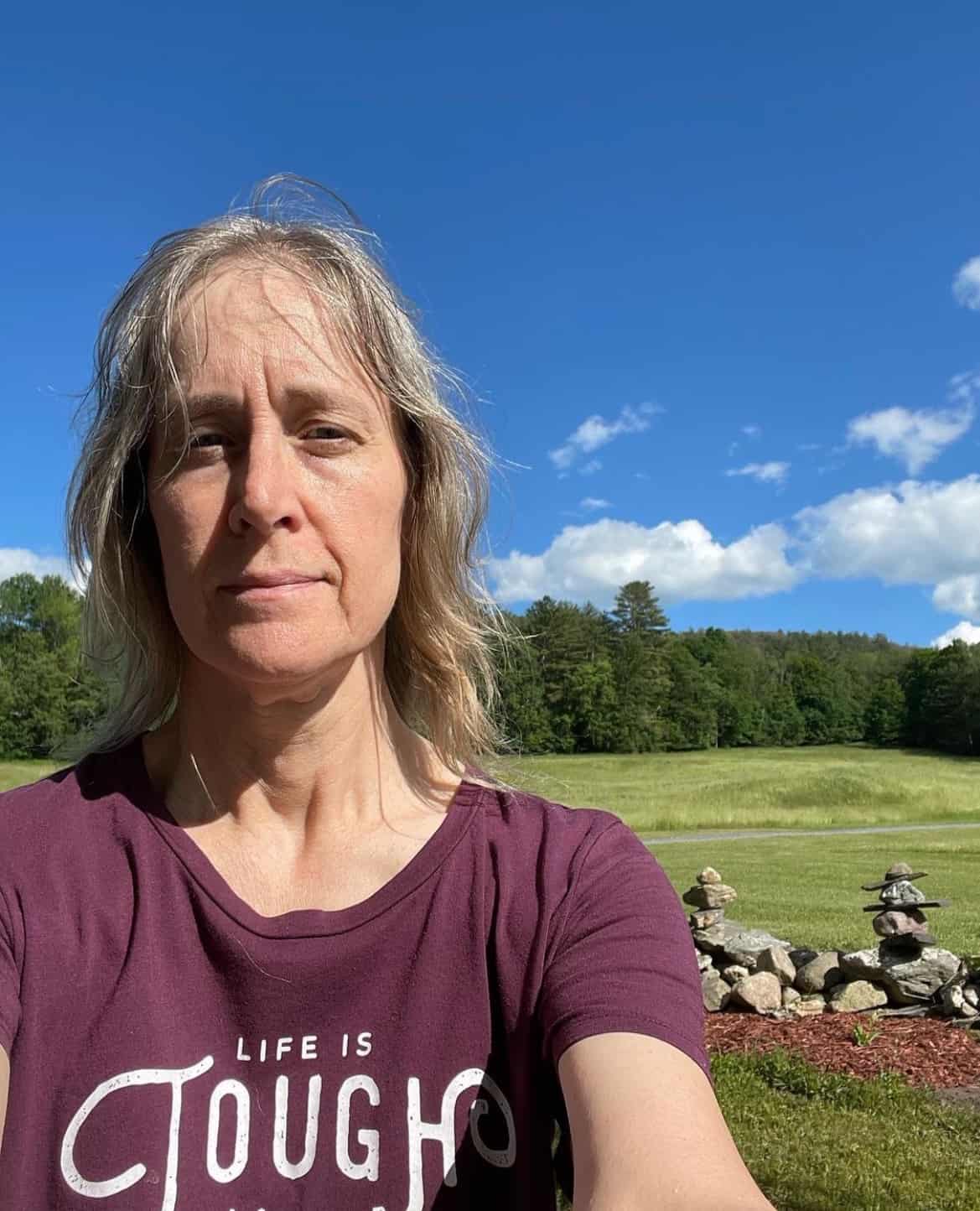 Ellen is a  of a 25-year-old son and 30-year-old daughter. She is Grandma to one adorable toddler. In what little spare time she has, she loves to read, watch movies, check out the latest toys, and play games.