Last Updated on February 8, 2023 by ellen
Recovering from a past relationship isn't easy. It's even more challenging when the relationship was unhealthy or damaging to your self-esteem. It can have an enormous impact on how you see yourself and how you handle life's challenges in the future. During this time, it can be helpful to re-evaluate who you are, but
getting started isn't easy.
Posts may be sponsored. This post contains affiliate links, which means I will make a commission at no extra cost to you should you click through and make a purchase. As an Amazon Associate I earn from qualifying purchases.
Embody Your Power by Rebekah Elizabeth Gamble
The Talking Stick Diaries are a series, unlike any other self-help books. Embody Your Power takes you on a journey through your own psychology to do your own healing work by contemplating and completing journaling exercises. The writing prompts are designed to help you discover more about yourself and your life while assisting you to heal deeper issues that lead to struggles in your life.
Embody Your Power is the first book in The Talking Stick Dairies series. It works with the readers' personal power, identity, inner fire and inner strength. This book is perfect for those who have recently lost their identity due to major life changes or major crisis, or for young people looking to get to know and establish who they are. It has also been used in therapy circles and in private therapies alongside traditional counseling to help PTSD sufferers and survivors of domestic violence recover and reclaim their power to finally break the cycle of abuse and trauma-replay.
If you've been looking to become who you truly are on a deep level to live your most powerful, authentic life, this book is for you. It requires effort, as this book is not one you can simply sit down to read, but for those who are ready, this book has been an excellent tool to help people define their lives by who they are and stop allowing their lives to define them.
Take a look at what some professionals have to say about it:
"Embody your power will take you on a delightful exploration of the self…By journaling, the reader will explore his or her values, beliefs, and goals, increasing ones will power and self-esteem during the process. Rebekah Gamble has provided a fresh perspective on healing third energy center issues, including working with archetypal images and symbols. A must read if you wish to empower yourself so you can be free to live the life you deserve!" ~ Linda Capobianco, M., Ph.D., Healer and Educator, Founder of Northern Star Academy of Holistic Studies
"Embody Your Power compellingly invites readers to roll up our sleeves, explore and ultimately claim the quintessential gem of self-empowerment- the manipura- on the pathway of healing. This book is for those who are ready to do the work necessary to obliterate doubt, fear, and insecurities and replace them with radiant self-esteem and joy. Using simple, practical exercises from her own life experiences, Mrs. Gamble helps us expertly navigate the muddy waters of our own soul through honest self-analysis and ultimately to the recognition of our innate brilliance." ~ Carole Obley, author of I'm Still With You and Soul to Soul Connections
"The author skillfully opens the door for those of all walks of faith to find healing through self-reflection and introspection. Many questions are designed to reveal areas of power given up and learned helplessness while teaching the reader how to shift their perspective and reclaim their power. This book acts like a well-informed friend who asks questions that we often fail to ask ourselves." ~Rebecca Turner, Editor
My thoughts:
Embody Your Power is a self-help book designed to help people whose sense-of-self has been damaged as is often the case in abusive relationships. However, it can also be helpful for anyone who has gone through a major upheaval in their life from the loss of a loved one, job loss or a serious illness. The book contains a series of writing prompts that will encourage you to look back on your past and evaluate choices you made or behaviors you've continued into adulthood. It encourages you to look at who you think you are and to learn more about the strengths you have that you may not be acutely aware of.
While I haven't been through a major life crisis in the recent past, I found the book helped me stop negative thinking. I tend to be very critical of myself, and that can have an adverse impact on my self-confidence and my ability to move forward at times. By using the writing prompts in this book, I've realized that I do this because by not making a decision I avoid the possibility of making the wrong one.
If you're struggling with any self-identity crisis, the writing prompts in this book will give you a clearer understanding of who you are and what's holding you back.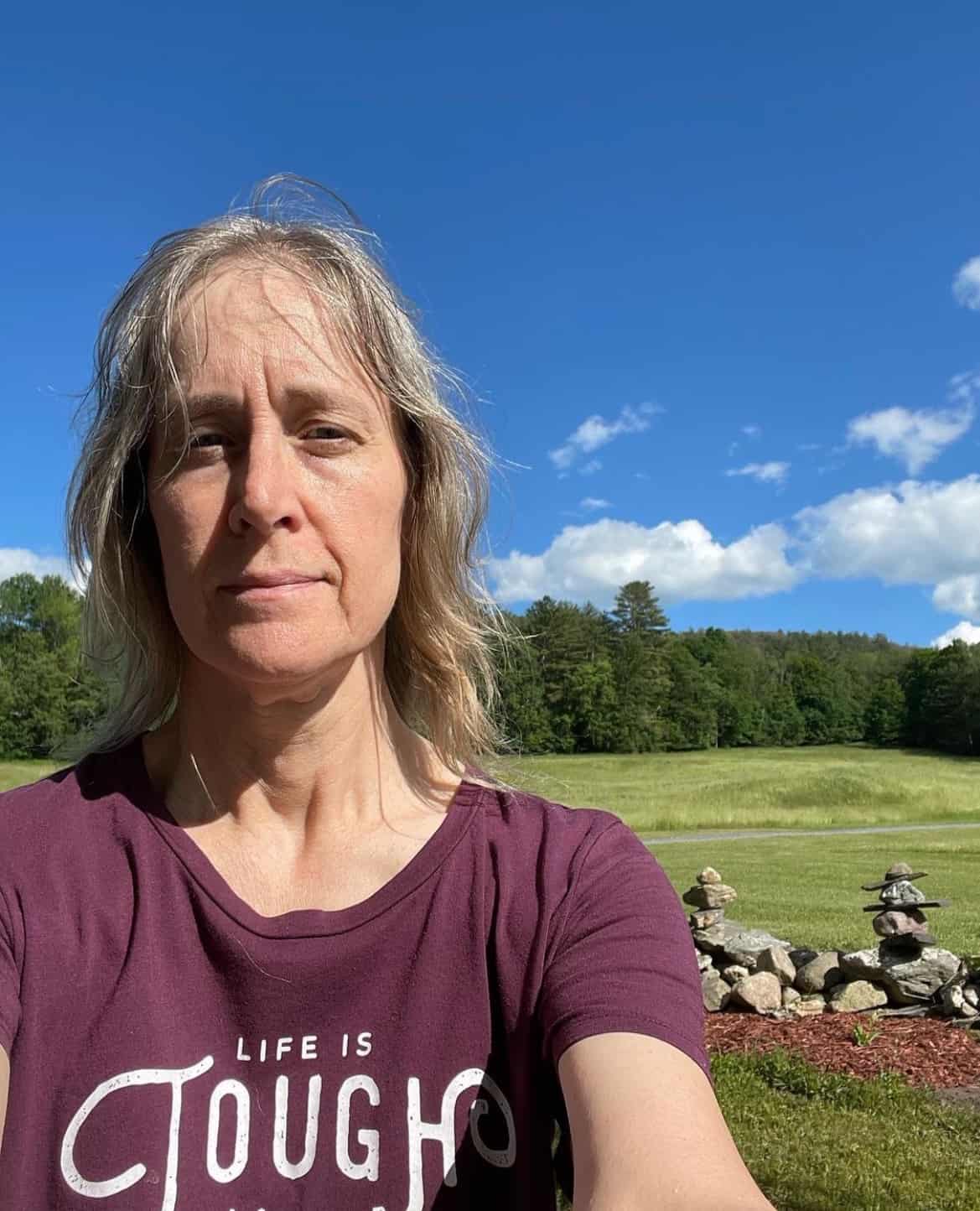 Ellen is a busy mom of a 24-year-old son and 29-year-old daughter. She is Grandma to one adorable baby girl. She owns six blogs and is addicted to social media. In what little spare time she has, she loves to read, watch movies, and play games. If you'd like to work together, email info@in-our-spare-time.com to chat.