Last Updated on April 9, 2022 by ellen
Posts may be sponsored. This post contains affiliate links, which means I will make a commission at no extra cost to you should you click through and make a purchase. As an Amazon Associate I earn from qualifying purchases.
Have you seen Man in an Orange Shirt on Masterpiece yet? We've always enjoyed the programming on PBS and on Masterpiece in particular. This powerful new drama from bestselling author Patrick Gale was another great movie. Plus, it stars Vanessa Redgrave who is one of my favorite actresses.

Man in an Orange Shirt
Man in an Orange Shirt was broadcast to wide critical acclaim in the UK in 2017 for the fiftieth anniversary of the decriminalization of homosexuality. The Telegraph (London) praised the drama as "a well-crafted and moving dialogue between past and present.†The Guardian (London) wrote, "'Man in an Orange Shirt' does a beautiful job of showing the consequences of repression for all during this time of upheaval.†And The Mail on Sunday (London) proclaimed "Vanessa Redgrave is a magnificent standout.â€
Joining Redgrave are Joanna Vanderham (The Paradise), Laura Carmichael (Downton Abbey), Julian Sands (A Room with a View), Frances de la Tour (The Collection), Adrian Schiller (Victoria, Beauty and the Beast), and Joanna David (Rebecca).
Playing the star-crossed lovers are Oliver Jackson-Cohen (Mr. Selfridge), James McArdle (Salting the Battlefield), Julian Morris (Little Women), and David Gyasi (Interstellar).
The plot opens on the Italian front near the end of World War II. British Captain Michael Berryman (Jackson-Cohen) saves the life of a wounded fellow officer and recognizes him as Thomas March (McArdle), an old schoolmate, now serving as an official war artist. Though engaged to his childhood sweetheart, Flora (Vanderham), Michael feels a powerful attraction to Thomas, who feels the same way. After the artist's recuperation, the two share a brief, passionate encounter before parting.
With the war over, Michael looks up Thomas in London, and they spend a liberating, amorous weekend at Michael's rundown country cottage. There, Thomas sketches Michael for a painting that will become "Man in an Orange Shirt.†In an era when homosexuality in England was punished by prison, there is no hope of living together. Furthermore, Michael feels honor-bound to marry Flora, and he asks Thomas to be his best man. This sets the stage for a turbulent marriage, not least because Flora suspects nothing about her fianceÌ's sexual preference.
The second half of the drama skips two generations to the present day. Michael and Thomas have died, and Flora (Redgrave) keeps house with her grandson, Adam (Morris), a young veterinarian active in London's gay hookup scene—a subject Flora carefully avoids.
Into Adam's restless life comes Steve (Gyasi), an architect eager for a stable relationship and intrigued by the challenge of fixing up the cottage that Adam has been given by Flora—the same place where Michael and Thomas spent their idyllic weekend six decades earlier. The times change, the laws change, the technology changes (as illustrated by Adam's addiction to dating apps), but the problem of love, commitment, and acceptance is as persistent and formidable as ever.
It's not just Adam and Steve who face this dilemma. Flora, too, has unfinished business with the past.
My thoughts:
This is a movie that really makes you think. It's heartbreaking at times and truly touching. I found the history and the costumes truly amazing and very authentic. And, the correlation between each couple's lives at different time periods was really amazing. This definitely touches on some adult topics and there are scenes that I wouldn't say are suitable for everyone. I also found the bonus feature where they shared insights behind the creation of the film to be very interesting. Buy it today.
You may want to check out my thoughts on Little Women.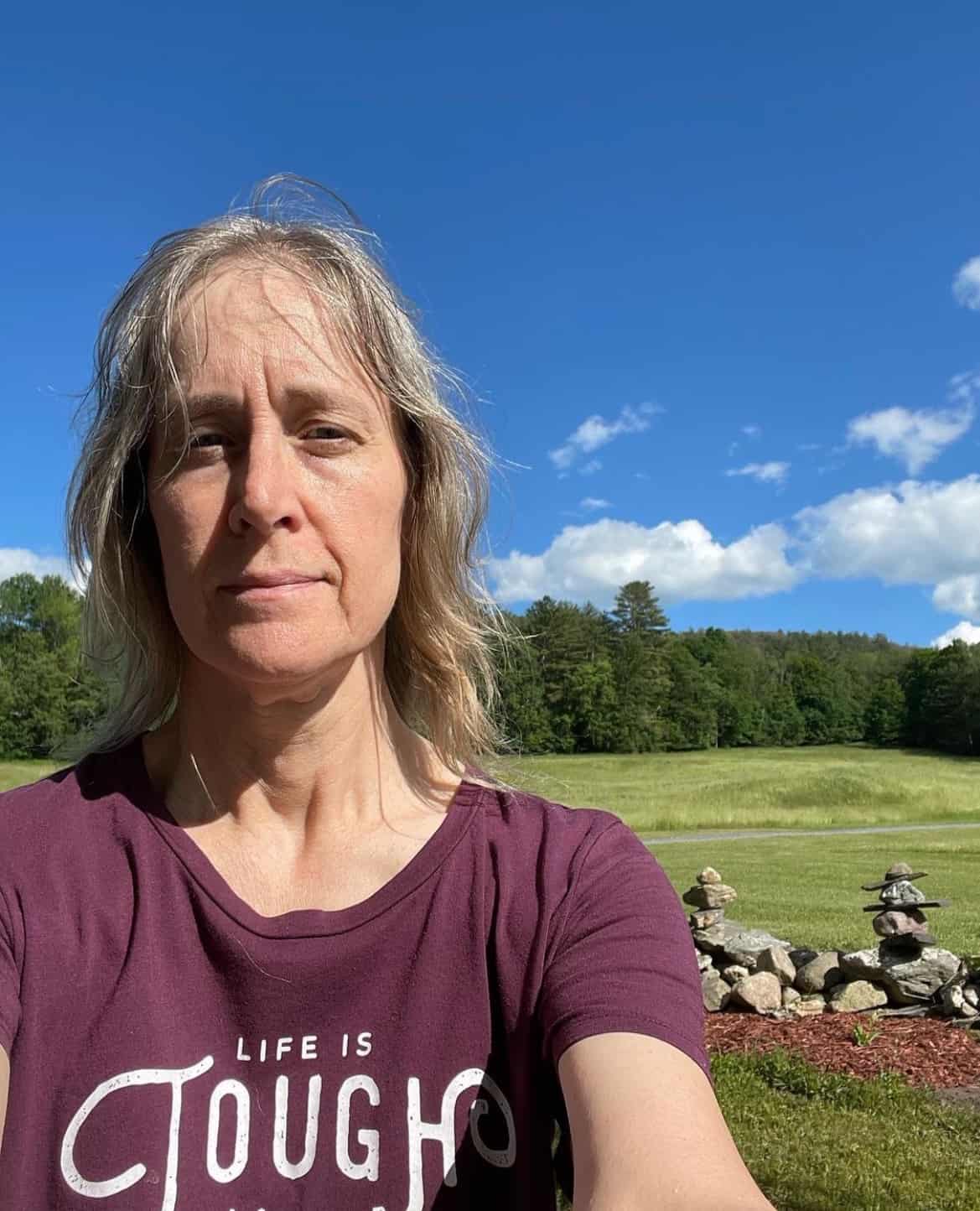 Ellen is a busy mom of a 24-year-old son and 29-year-old daughter. She is Grandma to one adorable baby girl. She owns six blogs and is addicted to social media. In what little spare time she has, she loves to read, watch movies, and play games. If you'd like to work together, email info@in-our-spare-time.com to chat.