Last Updated on June 2, 2021 by ellen
It has been a VERY long day and I've decided I needed to reward myself with a cup of tea and a relaxing video game. When I was younger, video games were a novelty. I was around when Pac Man was first released and used to spend the afternoon at my girlfriend's house trying to advance each level since my parents wouldn't get a game system. Thankfully, there are tons of different games to play today and I can play them on about any platform I want to including computer, iPhone, iPad and gaming system.
Posts may be sponsored. This post contains affiliate links, which means I will make a commission at no extra cost to you should you click through and make a purchase. As an Amazon Associate I earn from qualifying purchases.
Here Be Monsters Game
Publisher: Gamesys Ltd.
Developer: Gamesys Ltd.
Genre: Social Game
Here Be Monsters is a free game that I just discovered. You can play it on Facebook or on the iPad. I decided to play it on Facebook since I like to sneak breaks during the day to relax between jobs. Here's a bit about the game:
Featuring thousands of exquisite hand-drawn pieces of artwork, Here Be Monsters imagines a world where the countless mysterious creatures that inhabit the myths and legends of different cultures aren't so mythical after all. Players join the Ministry of Monsters as new recruits and build ingenious traps and craft irresistible baits to capture more than 100 monsters from around the world – from the Loch Ness Monster to Bigfoot. Along the way, they'll discover hundreds of exotic species of fruits, flowers, butterflies and fish, all found in their real-world locations. Intrepid explorers will make creative use of these resources back on their Homestead which serves as their base of operations, and a place to show off souvenirs from their travels.
There's nothing I like more than catching monsters and building my own little world from the comfort of my computer chair. As with most games, the game starts out by having you select a character and choose what it looks like. This is always one of my favorite parts of the game. If I'm going to have a character, it's going to be cute.
From there, you talk to your guide who gives you an idea of what you need to do next. She asks you to gather things from the area and bring them to her. Various monsters and creatures pop in and out of the game to talk to you and give you things or ask you for things. You hold things in your backpack which is stored on the bottom of the screen along with blueprints and other useful items you'll need. You expend energy building things, chopping down trees, etc and regain energy by eating and drinking things that you find. You travel to different areas by clicking on their location on the map. You'll get sent on various quests by different characters and will earn points for doing the quests.
Here are some screenshots from the game itself:
I'm only on level 5 so far but I have been having a blast playing Here Be Monsters. It's a great way to blow off steam during the day or relax at night. I definitely plan on playing more and if you choose to play the Facebook version, maybe I'll see you around. Download the game for free:
Here Be Monsters Browser Version
Here Be Monsters iPad Version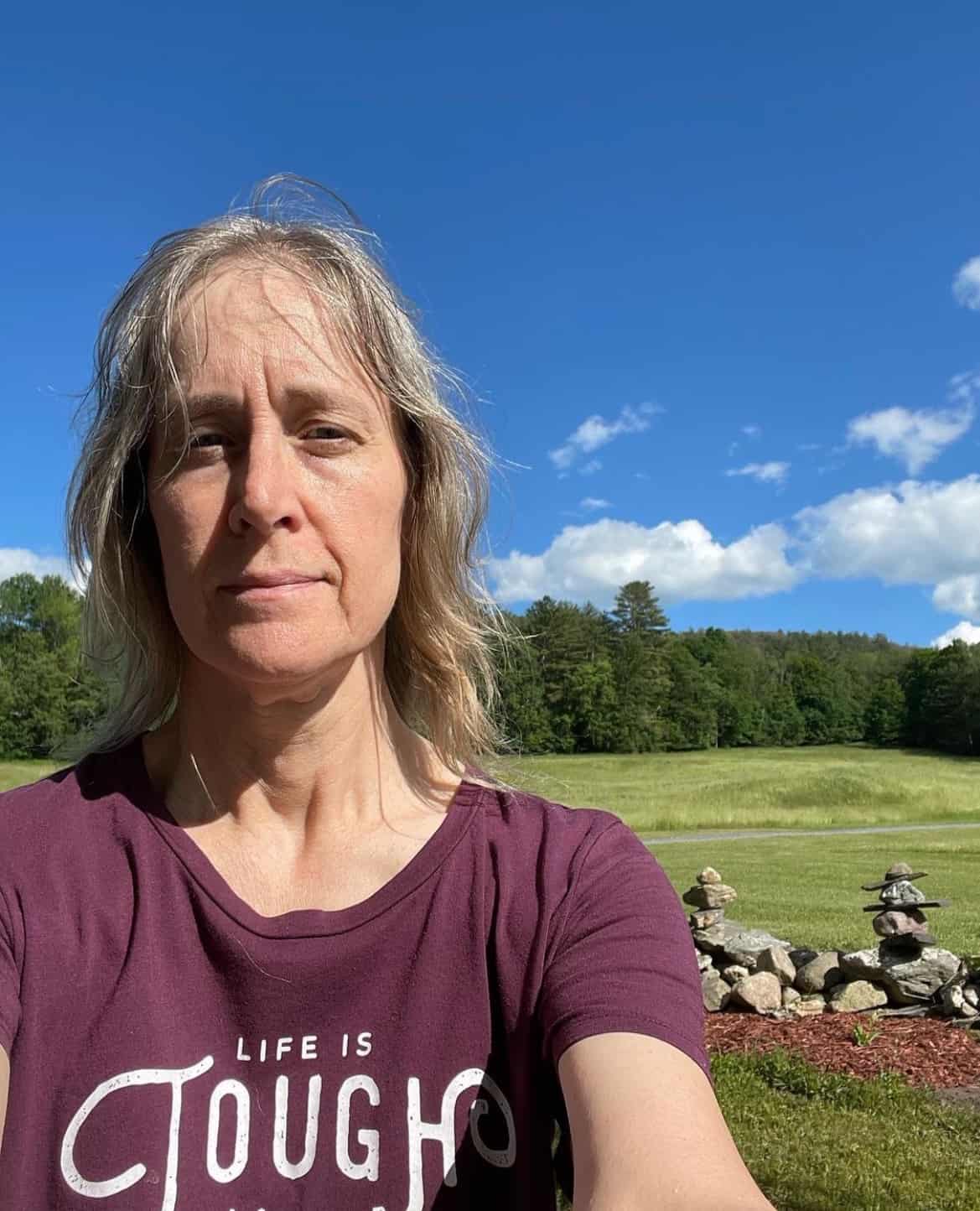 Ellen is a busy mom of a 24-year-old son and 29-year-old daughter. She is Grandma to one adorable baby girl. She owns six blogs and is addicted to social media. In what little spare time she has, she loves to read, watch movies, and play games. If you'd like to work together, email info@in-our-spare-time.com to chat.