Last Updated on December 1, 2022 by ellen
I'm really trying to slow down and simplify my life and these simple living books are helping. I'm decluttering, eliminating things that cause me stress, and trying to appreciate each moment instead of rushing through the day.
Posts may be sponsored. This post contains affiliate links, which means I will make a commission at no extra cost to you should you click through and make a purchase. As an Amazon Associate I earn from qualifying purchases.
5 Simple Living Books I've Added to my Library
I've purchased a number of simple living type books over the years. Some have proven more helpful than others. Here are five that I've purchased that will be staying on my bookshelf.
Most of my books are ebooks to reduce clutter. However, I have a few of these books as physical books because they make me happy when I look at them on my shelf. As long as you read the book and learn something from it, go with the format the works best for you.
This product presentation was made with AAWP plugin.
Little House Living
From the immensely popular blogger behind Little House Living comes a motivational homemaking book, inspired by Laura Ingalls Wilder's Little House on the Prairie, featuring creative, fun ways to live your life simply and frugally—perfect for fans of Ree Drummond's The Pioneer Woman.
Shortly after getting married, Merissa Alink and her husband found themselves with nothing in their pantry but a package of spaghetti and some breadcrumbs. Their life had hit rock bottom, and it was only after a touching act of charity that they were able to get on their feet again.
Inspired by this gesture of kindness as well as the beloved Little House on the Prairie books, Merissa found that a life of self-sufficiency and simplicity could be charming and blissful. She set out to live an entirely made-from-scratch life, the "Little House" way, and as a result, she slashed her household budget by nearly half—saving thousands of dollars a year. She started to write about homesteading, homemaking, and cooking from scratch, and over the next few years developed the recipes and DIY projects that would one day become part of her now beloved website, LittleHouseLiving.com.
Whole foods
As whole foods became staples of the family diet, Merissa realized the dangers of putting overly processed ingredients not only into our bodies, but on or near them as well. In addition to countless delicious, home-cooked meals, she developed natural, easy-to-make recipes for everything from sunscreen to taco seasoning mix, lemon poppy hand scrub to furniture polish. With their simple ingredients, these recipes are allergen friendly and many are gluten-free.
With over 130 practical, simple DIY recipes, gorgeous full-color photographs, and Merissa's trademark charm in personal stories and tips, Little House Living is the epitome of heartland warmth and prairie inspiration.
I have a few more books on my list that I want to read. A few are simple living, some are decluttering, and some are about minimalism. I'll be adding them slowly as I have time to read and implement a few changes. It doesn't make a lot of sense to read the book and not work on changing. Here are a few simple living books I'm considering. I'd love to know if you've read any of them?
Buy it now
.
Sale
This product presentation was made with AAWP plugin.
The More of Less
Most of us know we own too much stuff. We feel the weight and burden of our clutter, and we tire of cleaning and managing and organizing.
While excess consumption leads to bigger houses, faster cars, fancier technology, and cluttered homes, it never brings happiness. Rather, it results in a desire for more. It redirects our greatest passions to things that can never fulfill. And it distracts us from the very life we wish we were living.
Live a better life with less.
In The More of Less, Joshua Becker helps you…
Recognize the life-giving benefits of owning less
Realize how all the stuff you own is keeping you from pursuing your dreams
Craft a personal, practical approach to decluttering your home and life
Experience the joys of generosity
Learn why the best part of minimalism isn't a clean house, it's a full life
The beauty of minimalism isn't in what it takes away. It's in what it gives.
Make Room in Your Life for What You Really Want
"Maybe you don't need to own all this stuff." After a casual conversation with his neighbor on Memorial Day 2008, Joshua Becker realized he needed a change. He was spending far too much time organizing possessions, cleaning up messes, and looking for more to buy.
So Joshua and his wife decided to remove the nonessential possessions from their home and life. Eventually, they sold, donated, or discarded over 60 percent of what they owned. In exchange, they found a life of more freedom, more contentment, more generosity, and more opportunity to pursue the things that mattered most.
The More of Less delivers an empowering plan for living more by owning less. With practical suggestions and encouragement to personalize your own minimalist style, Joshua Becker shows you why minimizing possessions is the best way to maximize life.
Are you ready for less cleaning, less anxiety, and less stress in your life? Simplicity isn't as complicated as you think. Buy it now.
This product presentation was made with AAWP plugin.
Simply Clutter Free Living
You come home from work tired. Now all you want to do is relax and enjoy your evening. But then you realize that dishes need to be done, the house needs to be vacuumed, there are little shoes everywhere, your bills haven't been paid, and there is just no way you can get it all done. What was supposed to be a relaxing night at home has yet again turned stressful with no "Me" time in sight. You may often find yourself thinking "There has got to be a way to change this."
There is! Keep reading!
Now what if that change was so simple that anyone could do it with ease? Upon reading Simply Clutter-Free Living you will discover the science behind this subtle secret to organization, productivity, and a deep sense of inner peace.
You'll discover the Top 10 Benefits of a Clutter-Free Life. and Exactly how to get them! With the concepts in this helpful book:
You'll feel more confident
You will feel more satisfied in your work and when you come home
Your relationships will flourish naturally
You'll feel less stressed and be more present for those who need you
You'll have less debt and will be able help others
and so many more! Buy it now.
This product presentation was made with AAWP plugin.
The Life-Changing Magic of Tidying Up
The Life-Changing Magic of Tidying Up: The Japanese Art of Decluttering and Organizing Japanese organizational consultant Marie Kondo takes tidying to a whole new level, promising that if you properly declutter your home once, you'll never have to do it again.
Whereas most methods advocate a room-by-room or little-by-little approach, the KonMari Method's category-by-category, all-at-once prescription leads to lasting results. In fact, none of Kondo's clients have been repeat customers (and she still has a three-month waiting list of new customers!).
With detailed guidance for every type of item in the household, this quirky little manual from Japan's newest lifestyle phenomenon will help readers clear their clutter and enjoy the unique magic of a tidy home–and the calm, motivated mindset it can inspire. Buy it now.
This product presentation was made with AAWP plugin.
The Joy of Less
Francine Jay pioneered the simple living movement with her self-published bestseller, The Joy of Less. In this fully redesigned and repackaged edition—featuring never-before-seen content—Jay brings her philosophy to more readers who are eager to declutter.
Rather than the "crash diet" approach found in other tidying up books, Jay shares simple steps to cultivate a minimalist mindset and form new habits, paving the way to lasting success. Her easy-to-follow STREAMLINE method works in any space—from a single drawer to a closet, room, or entire house.
What's more, it can be called upon during clutter-inducing life events such as moving, getting married, having kids, or downsizing. With an airy two-color interior design and lovely hardcover package, The Joy of Less is a refreshing and relatable approach to decluttering that belongs in every home. Buy it now.
What are your favorite simple living books?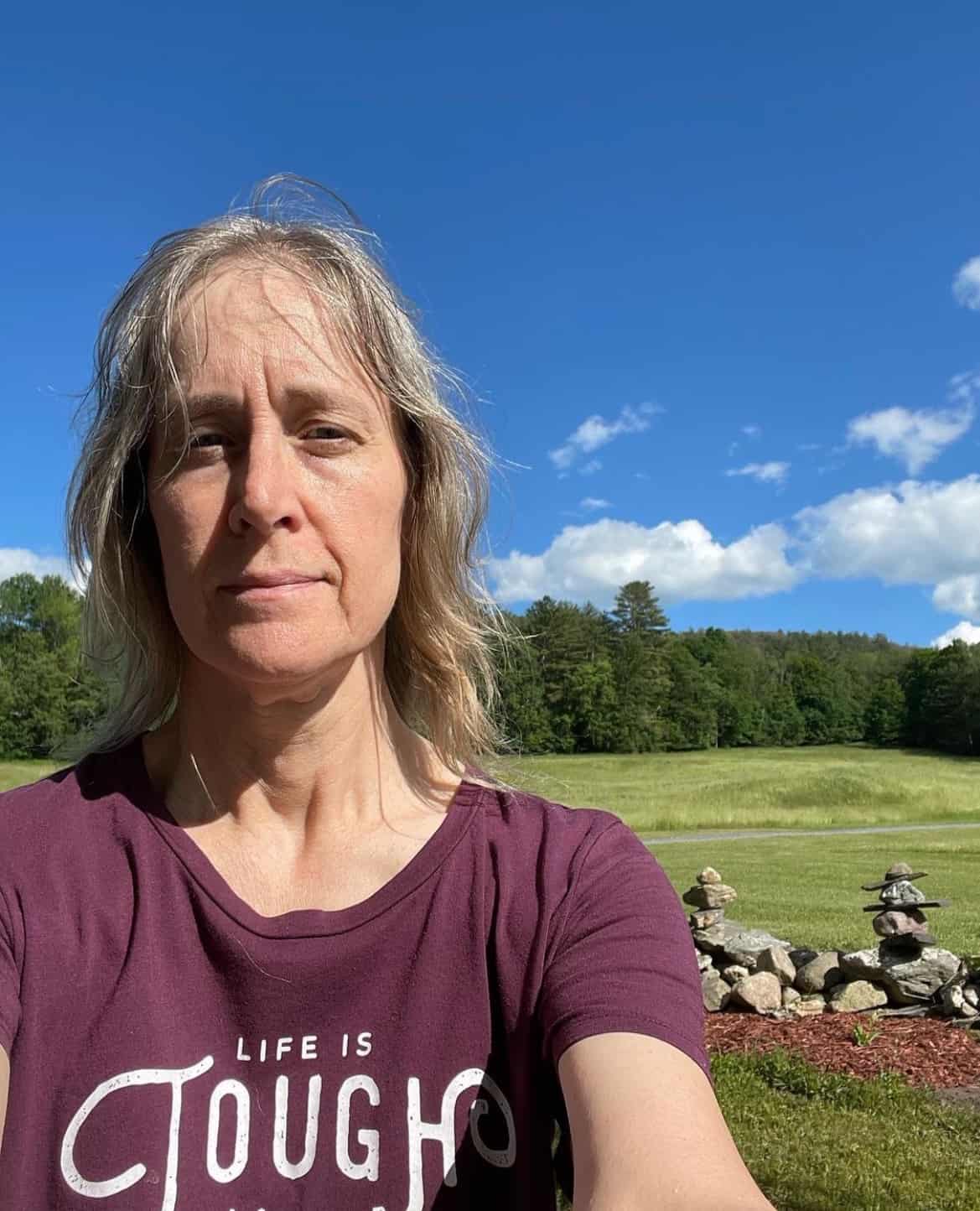 Ellen is a  of a 25-year-old son and 30-year-old daughter. She is Grandma to one adorable toddler. In what little spare time she has, she loves to read, watch movies, check out the latest toys, and play games.