Last Updated on June 4, 2020 by ellen
Have you ever thought about using a devotional journal app? I've had a lot of different types of journals for my devotions, but one problem I had was that I often didn't have them with me when I wanted to journal.
Posts may be sponsored. This post contains affiliate links, which means I will make a commission at no extra cost to you should you click through and make a purchase. As an Amazon Associate I earn from qualifying purchases.
In a hurry to get started? Download yours right now!
A Devotional Journal App
You know how you have a few minutes while you're waiting for a doctor's appointment or for the kids to be done working? That's the perfect time to write in your journal, but mine was always at home. I will receive a gift to thank me for sharing this information with you.
Awakening to God Today is a devotional journal to help you enjoy your walk with God, with thanksgiving from your heart, everyday touches, and prayers. You'll receive inspiration for 8 minutes with God at the start of your day, learning to hear His voice, memorize scripture, pray, and journal. There are lots of great ideas to build your faith, share scripture, encourage others, and strengthen family devotions. As a Christian, this is something that's important to me.
The Founders
Gerald & Jeannie Long experienced success and wealth based on the values of the world and also the deepest grief and suffering from the death of two of their three children. On their journey, God has revealed His grace and glory to them in extraordinary ways. In particular, they've experienced how God is able to redeem the most painful areas of our lives and turn them around for good. Gerard has caught a deep awareness of eternity and Jeannie has experienced God's presence and glory when she was close to ending her own life. Their marriage has triumphed when all seemed lost and they've learned invaluable lessons on their unbelievable journey. And, they have a very clear message of God's calling for each Christ follower to obey the Great Command and the Great Commission.
My thoughts:
ATG is a devotional journal app that allows you to add thoughts and photos. There is a template you can use to fill in the blanks that will help you start journaling if you're feeling stuck. Or, you can use it free form to add whatever you like. Each day, there is an inspirational quote from the Bible that you can use as a starting point for your journaling if you want to.
In Hebrew, the number 8 means a w beginning so that's why the app recommends you spend 8 minutes journaling with God each day. There is a timeline feature as well that lets you look back over the journal entries you've made in the past. This is such a helpful tool that really has made it easy to see where I've grown or stalled in my walk with God.
I've been using this app along with my Bible each day. It's a wonderful starting point that lets me work deeper on the Bible verse that's offered by reading on in my Bible. I snap a photo of something I find that's inspirational that day. Sometimes, it's something outside or other times, it's the sun shining into my clean kitchen. This feature is a great way to remind me of what I have to be thankful for.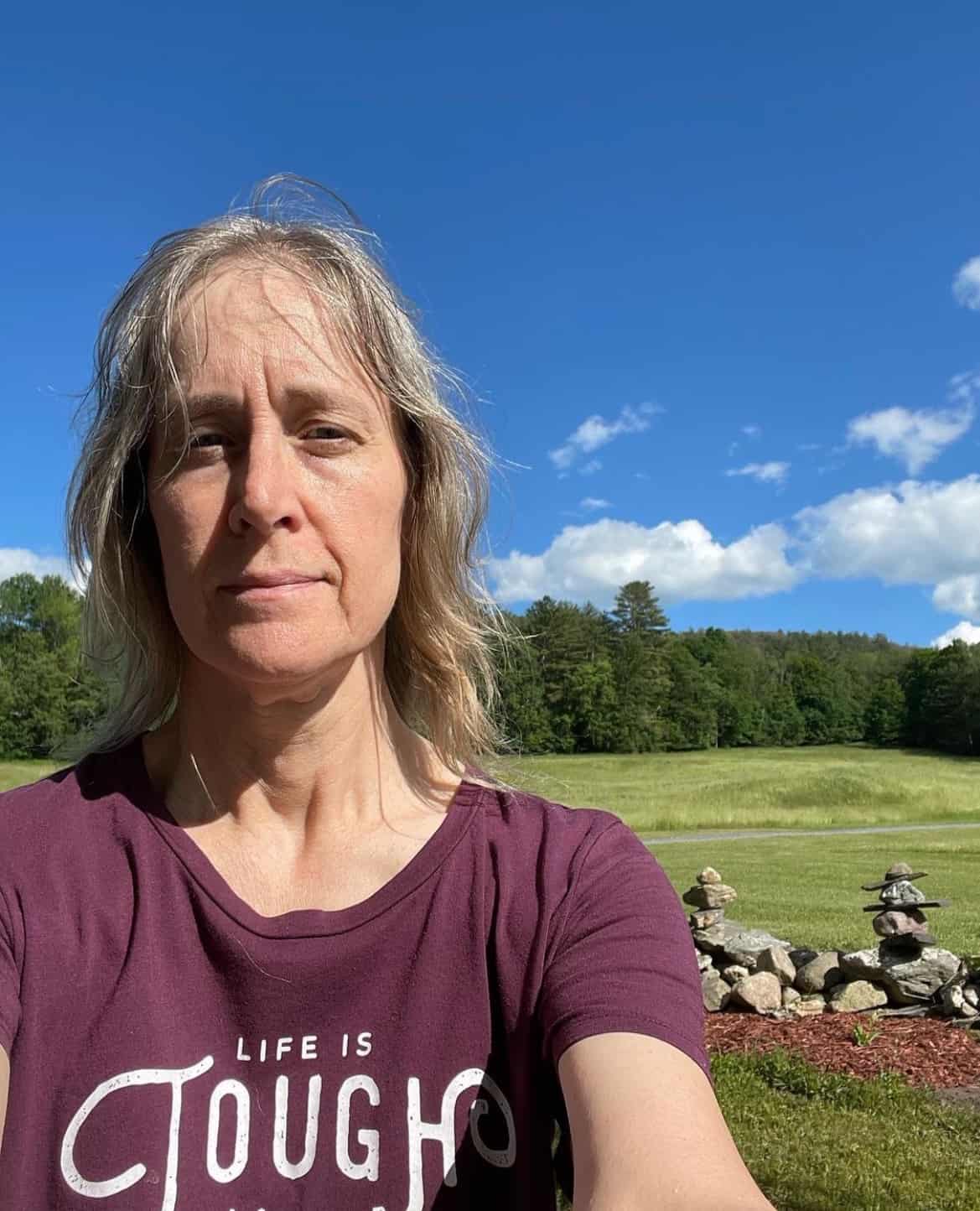 Ellen is a  of a 25-year-old son and 30-year-old daughter. She is Grandma to one adorable toddler. In what little spare time she has, she loves to read, watch movies, check out the latest toys, and play games.