Last Updated on July 2, 2022 by ellen
My mom loves to read. So, it's inevitable that when as it gets closer to May, I search for the best book gifts for Mother's Day.
Posts may be sponsored. This post contains affiliate links, which means I will make a commission at no extra cost to you should you click through and make a purchase. As an Amazon Associate I earn from qualifying purchases.
How to Pick the Best Book Gifts for Mother's Day
Don't feel limited because you aren't certain what type of books your Mom likes to read. My mom reads a wide variety of different genres. And, she reads quite a bit. So, I'm not always sure which books she hasn't already read. There are still many book gifts that work wonderfully for Mother's Day. If your mom is a bookworm, you'll certainly be able to find a suggestion or two in this list that she'll love.
So, finding a gift for mom doesn't have to be difficult. Take a moment to read through these suggestions. If your mom loves to read, you are sure to find a favorite here. Or, if you're not sure, consider giving her a gift card to her favorite store. So, then she can pick her own book. Don't forget to make one of these gift card holders. Check out a few of the best book gifts for Mother's Day I've chosen.
For the new mom or new grandmother, they may enjoy Some Assembly Required by Anne Lamott. In Some Assembly Required, Anne Lamott enters a new and unexpected chapter in her own life: grandmotherhood. She is stunned to learn that her son, Sam, is about to become a father at nineteen. Lamott begins a journal about the first year of her grandson Jax's life. In careful and often hilarious detail, Lamott and Sam—about whom she first wrote so movingly in Operating Instructions—struggle to balance their changing roles. By turns poignant and funny, honest and touching, Some Assembly Required is the true story of how the birth of a baby changes a family. So, this book will change everyone who reads it. Buy it on Amazon.
Best books for mom to read
Or, does your mother love to travel or wish she could travel? Does she spend hours watching travel shows on television or flipping through travel magazines? She'll probably enjoy
The Book of Wanderings by Kimberly Meyer
. In spare and gorgeous prose, The Book of Wanderings tells the story of Kimberly and Ellie's journey. And, it tells of the intimate, lasting bond they forge along the way. A meditation on stripping away the distractions, on simplicity, on how to live, this is a vibrant memoir with the power to both transport readers to far-off lands and to bring them in closer connection with themselves. It will appeal to anyone who has contemplated the road not taken. Or, it will appeal to anyone who has experienced the gnawing feeling that there is something more. Or, people who have faced the void of offspring leaving, of mortality looming, of searching for someplace that feels, finally, like home.
Buy it on Amazon
. This is one of the best book gifts for Mother's Day for moms that love to read.
Gifts for mom
Or, if your mother loves to cook or could spend hours reading her favorite murder mystery, she'll definitely appreciate
The Mystery Writers of America Cookbook: Wickedly Good Meals and Desserts to Die For
. Hard-boiled breakfasts, thrilling entrees, cozy desserts, and more–this illustrated cookbook features more than 100 recipes from legendary mystery authors. Whether you're planning a sinister dinner party or whipping up some comfort food perfect for a day of writing, you'll find plenty to savor in this cunning collection. Full-color photography is featured throughout. There are mischievous sidebars revealing the links between food and foul play. Contributors include Lee Child, Mary Higgins Clark, Harlan Coben, Nelson DeMille, Gillian Flynn, Sue Grafton, Charlaine Harris, James Patterson, Louise Penny, Scott Turow, and many more.
Buy it on Amazon
.
Books mom will love
Or, if you're shopping for a mom that loves to take photographs, you'll want to consider
Capture the Moment: The Modern Photographer's Guide to Finding Beauty in Everyday and Family Life by Sarah Wilkerson
. It features gorgeous photographs taken by the members of the photography industry's largest social network of female photographers, Clickin Moms. And, this accessible and gift-worthy guide provides both the inspiration and skills every photographer needs to capture life's beautiful moments as frameable pieces of art. Features include breakfasts to birthday parties and first steps to first days of school. With big, bold images paired with short, easy-to-follow tips progressing from elementary to advanced, this book is perfect for amateurs and professionals alike. And, it covers equipment, composition, posing, low light, natural light, black and white, still life, and lifestyle photography. Finally, assignments for experimenting with lighting and shooting locations round out the chapters, and advice based on photographs from over 100 contributors.
Buy it on Amazon
.
Mothers Day gifts
Or, if your mom is the creative type who enjoys journaling or crafts, they're sure to enjoy Enchanted Forest: An Inky Quest & Coloring Book by Johanna Basford. This magical coloring book by Johanna Basford takes colorists through an enchanted forest to discover what lies in the castle. Similarly interactive like SECRET GARDEN, ENCHANTED FOREST also features hidden objects and fun mazes. And, beginning at the entrance to a fairy-tale forest, the journey progresses through highly embellished woods and through intricate flora. Castles, treasure chests, and other magical elements add a fairy tale narrative to the designs. Finally, special features include a gate-folded two-page spread and a colorable jacket. Buy it on Amazon. It's one of the best book gifts for Mother's Day for artists and creative types.
So, whichever of these best book gifts for Mother's Day you decide to purchase, take some time to visit your Mom on her special day. Remember, you can add flowers, candy or macarons to your gift. Or, include a special bookmark or box of tea. Or, just think about your Mom's favorite things. Then, choose something she would most enjoy. Finally, here are a few more ideas for Mother's Day.
Or, check out these personalized gifts for spring. Finally, why not make Mom one of these edible gifts for Mother's Day.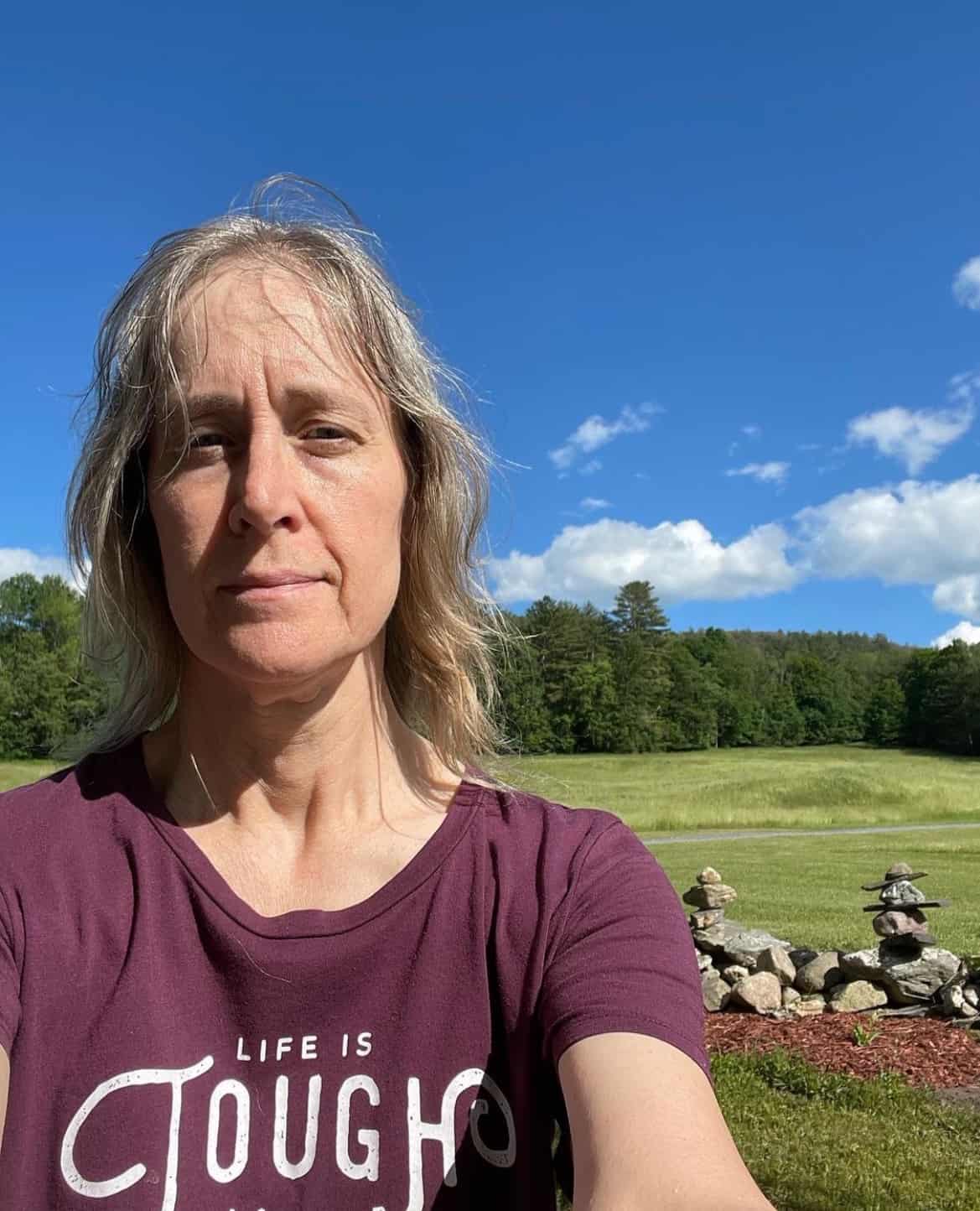 Ellen is a  of a 25-year-old son and 30-year-old daughter. She is Grandma to one adorable toddler. In what little spare time she has, she loves to read, watch movies, check out the latest toys, and play games.