Last Updated on April 6, 2022 by ellen
There is no better time to curl up in front of the first with a good book than in the middle of a snowstorm. I like to get stocked up on the best Christmas mysteries I can find as the holidays get closer.
Posts may be sponsored. This post contains affiliate links, which means I will make a commission at no extra cost to you should you click through and make a purchase. As an Amazon Associate I earn from qualifying purchases.
I really enjoy themed mysteries so Christmas mysteries are exactly what I'm in the mood for right now.
Best Christmas Mysteries for a Cozy Read
Some of these Christmas mysteries are available as traditional print books. Some are available as ebooks and some are both. Chose whichever medium makes you happiest. Then make yourself a cup of peppermint hot chocolate, throw in a few marshmallows or stir with a candy cane and you're all set.
Check out my list of the best Christmas muysteries.
Killer Christmas
Killer Christmas (An Emma Wild Book with Recipes) – After breaking up with hunky movie star Nick Doyle, Grammy Award-winning singer Emma Wild returns to her hometown for Christmas to get away from it all. In Hartfield, a small town in Ontario, Canada, she gets caught up in a murder case after a fan's drink is poisoned at the Chocoholic Cafe, owned by Emma's sister Mirabelle.
Who is the killer and was the drink originally intended for Emma? To add to the chaos, Sterling Matthews is the detective on the case. He'd shattered her heart nine years ago and inspired all her hit singles, but now they must work together to find the murderer before the murderer finds Emma.
Family Cursemas
Family Cursemas – When the wealthy Goodman family assembles for its gloomy annual holiday reunion in their divorced mother's crumbling mansion outside New York City, Holly Singletary is pressed into service by her own domineering mother to help cater the Goodman's elegant Christmas Eve dinner.
What begins as a single evening turns into a three-day nightmare as "the storm of the century", the heaviest blizzard ever to hit New York City, causes both families to be snowed in together for the holidays with no electricity or cell-phone connections to the outside world. But someone – or something, perhaps the ghost reputed to live in the sealed-off East Wing – has chosen this Christmas to kill off the Goodman family one by one.
If you enjoy ghost stories, this should be at the top of your best Christmas mysteries list.
The Twelve Cues of Christmas
The Twelve Clues of Christmas – On the first day of Christmas, my true love gave to me—well, actually, my true love, Darcy O'Mara, is spending a feliz navidad tramping around South America. Meanwhile, Mummy is holed up in a tiny village called Tiddleton-under-Lovey with that droll Noel Coward! And I'm snowed in at Castle Rannoch with my bumbling brother, Binky, and sourpuss sister-in-law, Fig.
So it's a miracle when I contrive to land a position as hostess to a posh holiday party in Tiddleton. The village is like something out of A Christmas Carol! But no sooner have I arrived than a neighborhood nuisance, a fellow named Freddie, falls out of a tree dead. On my second day, another so-called accident results in a death – and there's yet another on my third. Perhaps a recent prison break could have something to do with it…that, or a long-standing witch's curse. But after Darcy shows up beneath the mistletoe, anything could be possible in this wicked wonderland.
A Not So Cozy Christmas
A Not So Cozy Christmas – When Shannon Porter decides to plan a Christmas time visit with an old friend, she is looking for a quiet reunion. Instead, she finds herself smack in the middle of a centuries-old feud that someone wants to settle once and for all….and they will stop at nothing to reclaim what they feel is rightfully theirs.
When Shannon discovers an old diary she is suddenly pulled into all the mystery and legend of the Black Hills. As she deals with a mother who talks to ghosts, a grumpy old geezer who is up to no good, and a handsome colleague with revenge on his mind, Shannon tries desperately to help her friend hold onto her home, her dreams, and the land that she loves.
A Very Postal Christmas
A Very Postal Christmas – A Christmas Party is planned for some postal workers, including a White Elephant gift exchange. Most employees are reluctant to join in, since they are so grouchy, but organizer Angel Noel miraculously gets everyone to gather around the tree, share stories, open gifts, and have some good food.
While arguing over each other's gifts, the partiers soon find out that the big boss, Krissy Winters, is dead in her office. Rumor has it that Barry Jingles was sleeping with her. Could he be the murderer or is it a short-tempered clerk, Ginger Snap? Grouchy mail carrier Jack Frost is also a suspect along with Star Spice, the meanest boss around. Which postal nut did it? Investigator Charles Chestnut is called in to solve the mystery!
This book takes #1 on my Best Christmas Mysteries list.
Creepy Cranberry Christmas
Creepy Cranberry Christmas – With handsome veterinarian Dr. Lucas Gosling, Sasha and her talking British shorthair, Sebastian, are off to the Christmas Eve Festival in Cranberry. The quaint little town east of Mulberry is famous for its all-cranberry extravaganza and an unusually large population of little people. Sebastian has a bad feeling about this trip, and his furry fears are realized when Santa's murdered body is found stuffed in a snowman during the Cranberry Night of Lights Celebration.
Stranded by a storm, the threesome hole up at the Roasted Cranberry Bed and Bog, but things are far from charming in this little town when three elves go missing, and one is found murdered by muffins. Sebastian too becomes a victim with threats of being sold to the circus and having to live the rest of his days with creepy clowns.
List of best Christmas mysteries
Killer Christmas
Family Cursemas
The Twelve Cues of Christmas
A Not So Cozy Christmas
A Very Postal Christmas
Creepy Cranberry Christmas
You may want to check out one of these Christmas fun activities.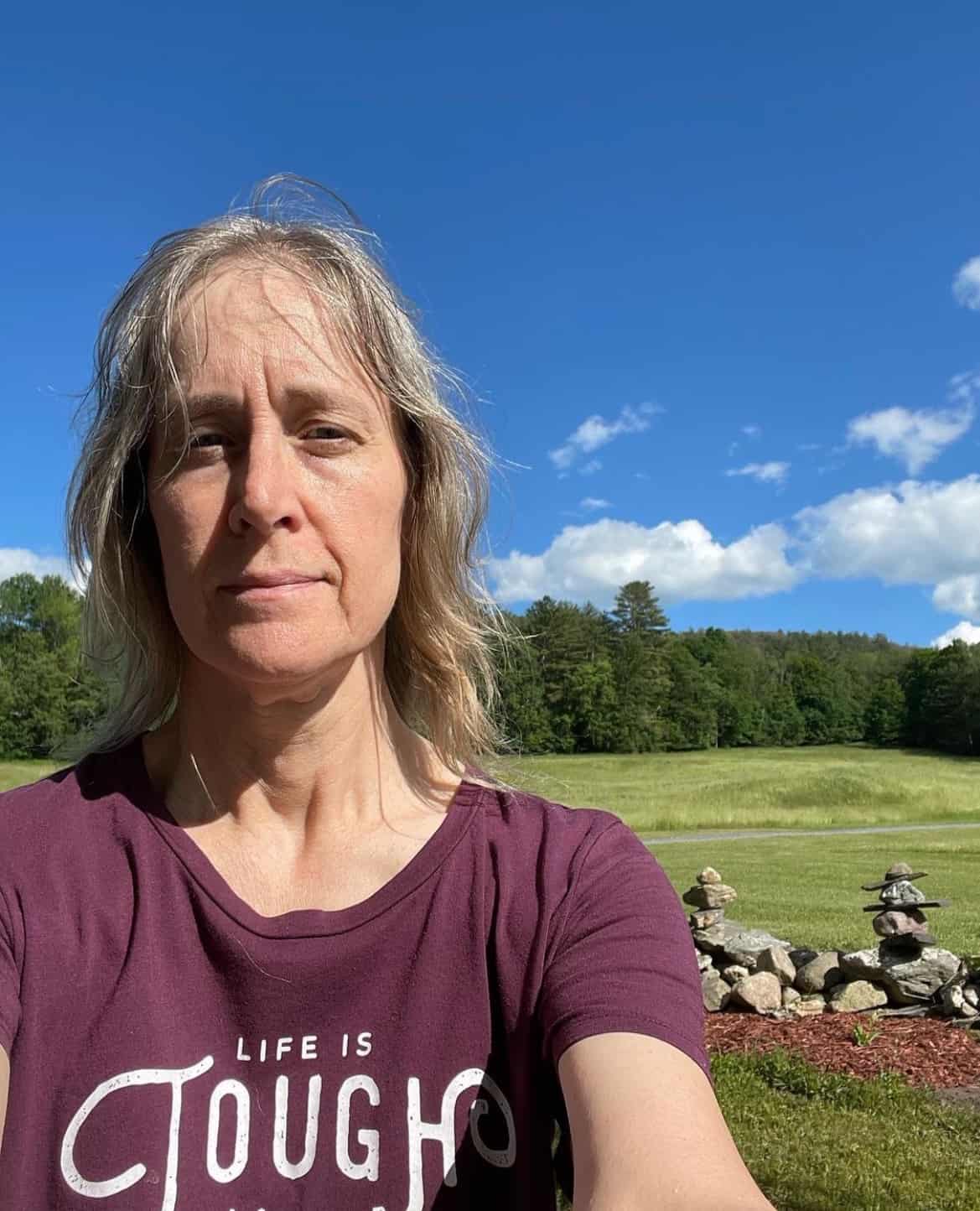 Ellen is a busy mom of a 24-year-old son and 29-year-old daughter. She is Grandma to one adorable baby girl. She owns six blogs and is addicted to social media. In what little spare time she has, she loves to read, watch movies, and play games. If you'd like to work together, email info@in-our-spare-time.com to chat.