Last Updated on August 15, 2023 by ellen
I love a good suspense story, and I spent the weekend reading The Breakdown by B A Paris. Check out my thoughts.
Posts may be sponsored. This post contains affiliate links, which means I will make a commission at no extra cost to you should you click through and make a purchase. As an Amazon Associate I earn from qualifying purchases.
The Breakdown By B A Paris
It's not the first book I've read of hers, and you may remember that I reviewed Behind Closed Doors in the past. I love spending the weekend on the couch with a good book. I just wish I could enjoy doing it more often.
Cass is having a hard time since the night she saw the car in the woods, on the winding rural road, in the middle of a downpour, with the woman sitting inside, the woman who was killed. She's been trying to put the crime out of her mind; what could she have done, really?
It's a dangerous road to be on in the middle of a storm. Her husband would be furious if he knew she'd broken her promise not to take that shortcut home. And she probably would only have been hurt herself if she'd stopped.
But since then, she's been forgetting every little thing: where she left the car, if she took her pills, the alarm code, why she ordered a pram when she doesn't have a baby.
The only thing she can't forget is that woman, the woman she might have saved, and the terrible nagging guilt.
Or the silent calls she's receiving, or the feeling that someone's watching her.
My thoughts:
Cass takes a shortcut home one night through a dark stretch of woods and sees a woman sitting alone in her car in the dark and the pouring rain. She thinks it's a bit odd but it's pouring and she gets a bad feeling about stopping because it's so deserted, so she drives on.
She intends to call the police when she gets home but then forgets. Â The next day, she finds out the woman has been murdered and she feels like she could have stopped it.
From that point on, her life changes. She forgets things. She misplaces things. Plans are made that she forgets she made. She cannot remember how to use the microwave or the washer. She starts to think she's losing her mind. And, the phone calls she keeps getting are terrifying her into thinking the murderer is after her too.
B A Paris is an amazing author that really pulled me into this story. I was torn between thinking that Cass really was losing her mind and that she really was being stalked by a crazy murderer. In the end, the way the story played out was nothing like I thought it would. What a phenomenal ending. Cannot wait for her next book!
Definitely recommend you buy The Breakdown by B A Paris from Amazon today.
Related Reading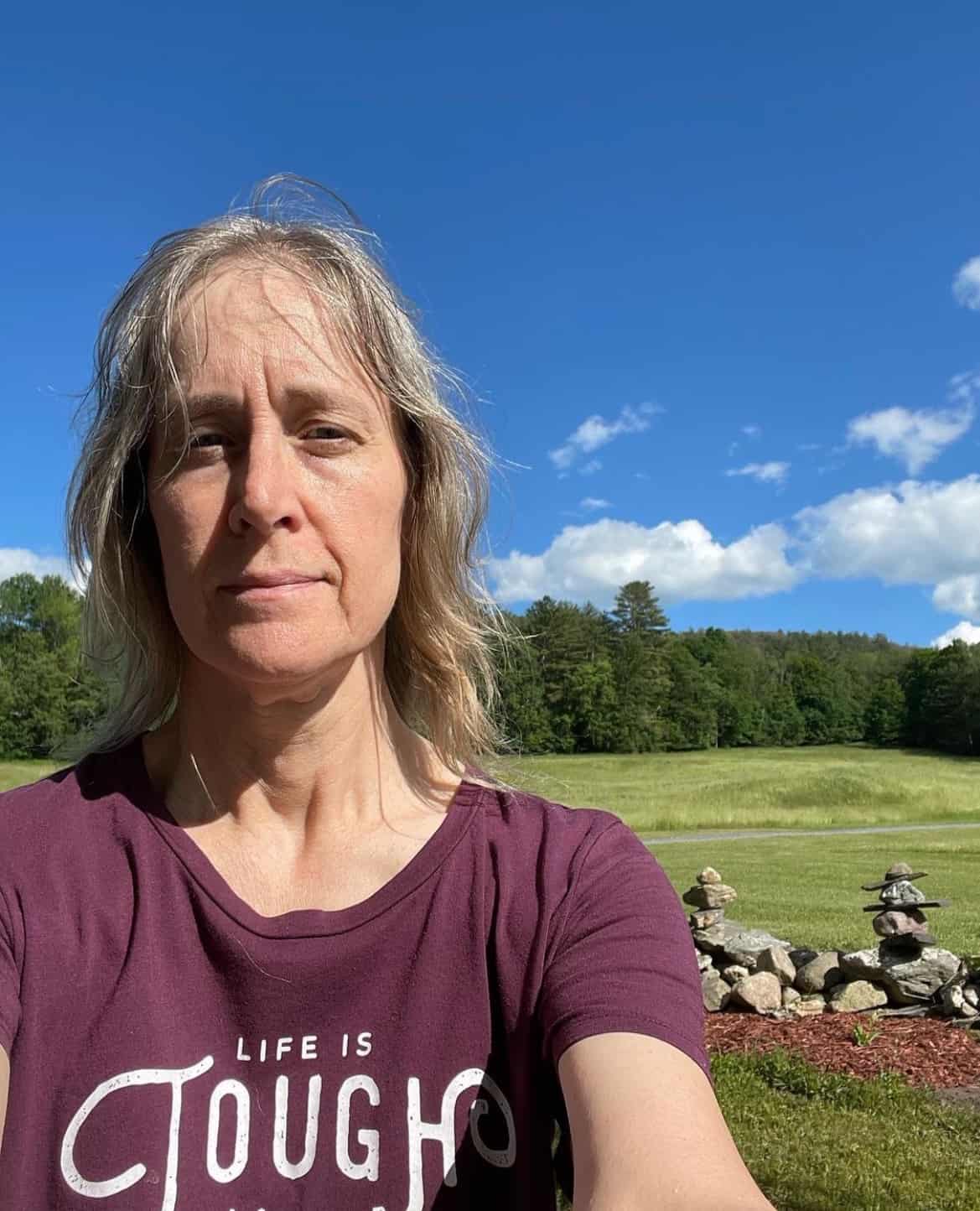 Ellen is a  of a 25-year-old son and 30-year-old daughter. She is Grandma to one adorable toddler. In what little spare time she has, she loves to read, watch movies, check out the latest toys, and play games.