Last Updated on May 26, 2018 by ellen
So, you know that I LOVE all of the cool shows on COMET TV, but, when I heard about their Monster Summer Giveaway, I got even more excited than normal. We are huge fans of monster movies here so this is just perfect. Keep reading to learn more about Godzilla, Rodan and Giant Gila Monsters!
Posts may be sponsored. This post contains affiliate links, which means I will make a commission at no extra cost to you should you click through and make a purchase. As an Amazon Associate I earn from qualifying purchases.
COMET TV Monster Summer Giveaway
Typical summer activities generally include outdoor BBQs, trips to the beach, and taking dips in swimming pools, but Godzilla fans may choose to stay indoors this summer thanks to COMET's "Monster Summer" event!
Beginning May 27, COMET will be airing a double-header of classic monster movies every Sunday throughout the summer, with the first film each night featuring your favorite giant lizard and the second starring some lesser-known beasts. The Godzilla films featured run the gamut from his 1954 debut Gojira, to the silly Son of Godzilla, to the kaiju overload of Destroy All Monsters. As for the other monsters featured, you can look forward to campy classics like the King Kong/Frankenstein hybrid Konga, the Korean Godzilla equivalent Yongary, Monster from the Deep, and the legendary — thanks to Mystery Science Theater 3000 — Reptilicus.
MONSTER SUMMER
Sundays 8/7C on CometTV
5/27 – Gojira / Reptilicus
6/3 – Godzilla: King of the Monsters / Phantom from 10,000 Leagues
6/10 – Godzilla vs. Monster Zero / Creature of Destruction
6/17 – Terror of Mechagodzilla / The Beast from Haunted Cave
6/24 – Godzilla vs. Mechagodzilla / Yongary, Monster From The Deep
7/1 – Destroy All Monsters / Destroy All Planets
7/8 – Son of Godzilla / Konga
7/15 – Godzilla vs. Megalon / War of the Gargantuas
7/22 – Gojira / Attack of the Monsters
7/29 – Destroy all Monsters / Monster from a Prehistoric Planet
8/5 – Godzilla: King of the Monsters / Monster from the Surf
8/12 – Godzilla vs. Monster Zero / It's Alive!
8/19 – Terror of Mechagodzilla / Voyage into Space
8/26 – Godzilla vs. Mechagodzilla / The Giant Gila Monster
9/2 – Godzilla vs. Mechagodzilla II / The Giant Claw
Doesn't that sound like fun? I Know I am marking my calendar for It's Alive! Now, that's a classic! One of my readers will win the awesome summer prize pack shown above.
Each household is only eligible to win Monster Summer Prize Pack via blog reviews and giveaways. Only one entrant per mailing address per giveaway. If you have won the same prize on another blog, you will not be eligible to win it again. Winner is subject to eligibility verification.
The Comet TV Monster Summer Prize Pack has:
1 – Limited Edition Monster Summer Beach Towel: Only available via this promotion, catch Godzilla having a blast with one of two designs. You'll be the envy of your friends and have some extra protection if a monster comes from the depths to destroy the planet. Score!
1 – COMET TV Monster Summer SPF Pouch: Beat the rays with this Monster Summer SPF pouch. Apply liberally to ward off the sun, The Beast from the Haunted Cave, Rodan or any other variety of lizard-like beast.
1- COMET TV Cooler: Listen, even Godzilla needs a place to keep his brews chill. Let's be honest, he needs to beat the heat at some point. I can see him carrying this cool-as-fire bag around to crack open a cold one.
1 – COMET TV Monster Summer Beach-Tastic Ball: Are you a ball-er? I hope so, cause you need to grab some buds, jump in the pool and play with this Godzilla Monster Summer Beach Ball. Groovy!
2 – Exclusive COMET TV Film Cards: See what COMET TV has this month, with these collector's cards. Perfect for the Godzilla fan, the Monster-man, or the COMET TV junkie if your life!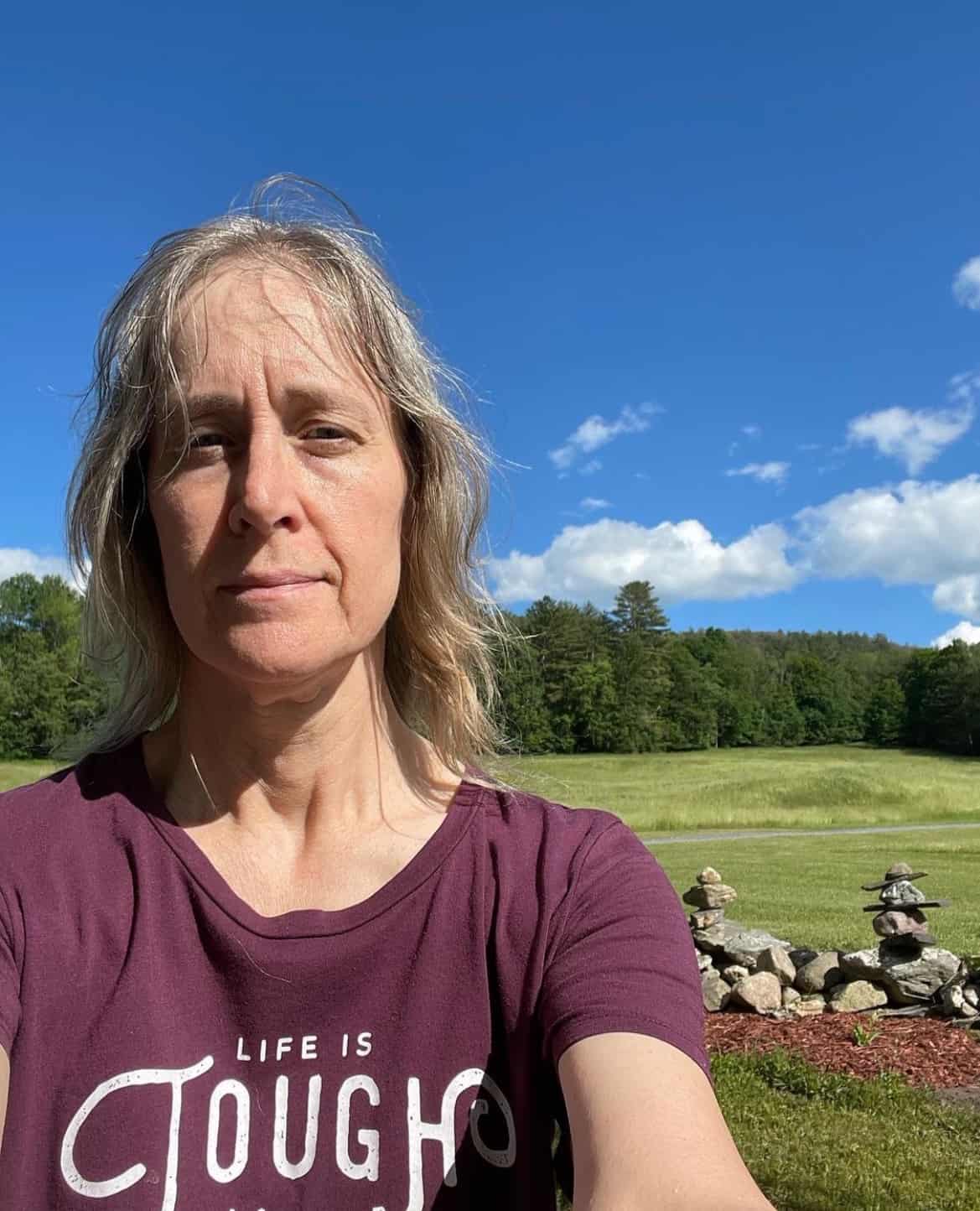 Ellen is a  of a 25-year-old son and 30-year-old daughter. She is Grandma to one adorable toddler. In what little spare time she has, she loves to read, watch movies, check out the latest toys, and play games.