Last Updated on April 9, 2022 by ellen
Posts may be sponsored. This post contains affiliate links, which means I will make a commission at no extra cost to you should you click through and make a purchase. As an Amazon Associate I earn from qualifying purchases.
Have you seen Craft in America on PBS yet? If you haven't, you'll want to keep reading because it is now available on DVD for you to watch. As a crafter, I've always been fascinated by the history of crafting. As a crafter myself, I have enjoyed doing beading, origami, teabag folding, embroidery and a number of different types of crafts. I never really thought about where those techniques came from. But, they all originated somewhere. I received a DVD for this post. This post contains affiliate links, and I will receive compensation if you make a purchase after clicking on my links.
Craft in America
BORDERS explores the relationships and influences that Mexican and American craft artists have on each other and our cultures. We begin in Los Angeles with the Day of the Dead celebration, master altar builder Ofelia Esparza and Self Help Graphics & Art, the organization that first brought this event to the U.S. in the 1970s. We travel to Oaxaca, Mexico to experience Día de Muertos and to meet the Vásquez family of weavers who have revived and continue centuries-old methods in their craft, integrating ancestral Zapotec motifs into their work. American artist Jim Bassler, who lived and worked in Oaxaca for many years, takes us to the Oaxaca Textile Museum where we see contemporary and historical weavings made with feathers.
Jim and his wife, potter Veralee Bassler, then lead us back to Los Angeles, to the colorful Oaxacan Guelaguetza festival and parade. We visit with Jim and Veralee at their home studio in Palm Springs, which is filled with Mexican folk art, long connected to the mid-century design aesthetic in America. Back in Oaxaca, we meet Chicago artist Kiff Slemmons who works with maestro Francisco Toledo to create innovative and beautiful paper jewelry at the Art Paper Workshop, where artisans are practicing the ancient art of papermaking using local plants. This episode reveals that art is without borders. It is a pathway for creativity and the connections that make us all human.
NEIGHBORS takes viewers to and from the U.S. and Mexico, exploring the people, history, traditions, and crafts, noting how aesthetics cross over from one country to another and back again in a living and ongoing cultural exchange. We meet California ceramic artist Gerardo Monterrubio, whose work is inspired by murals as well as contemporary art forms such as graffiti and prison tattoos and drawings. We travel to Oaxaca, Mexico to meet ceramic artist Magdalena Pedro Martínez at work on her series of black clay female figures dressed in traditional indigenous attire. We also watch as her brother, world-renowned artist Carlomagno Pedro Martínez, creates clay figures of Zapotec characters and stories. Los Angeles glass artist Jaime Guerrero, born of parents who emigrated from Mexico, creates life-size glass sculptures that represent children at the border. We film him at his studio in L.A. and at the state-of-the-art facilities at the Corning Museum of Glass in New York.
My thoughts:
This is a really fascinating look at how Mexican and American crafters influence each other. I loved learning more about the Day of the Dead Celebration which isn't something that we really have here in Vermont. The weavings are absolutely stunning and I can see some of that influence in some of the clothes and jewelry that are popular today. I also really liked how the film looked not only at things we traditionally consider art like paintings, weaving, and pottery. But, it also looked at influences on art in things like prison tattoos and graffiti which I wouldn't normally have considered as artwork.
This was definitely an interesting film to watch. If you haven't already seen it, I hope you'll take the time to watch it.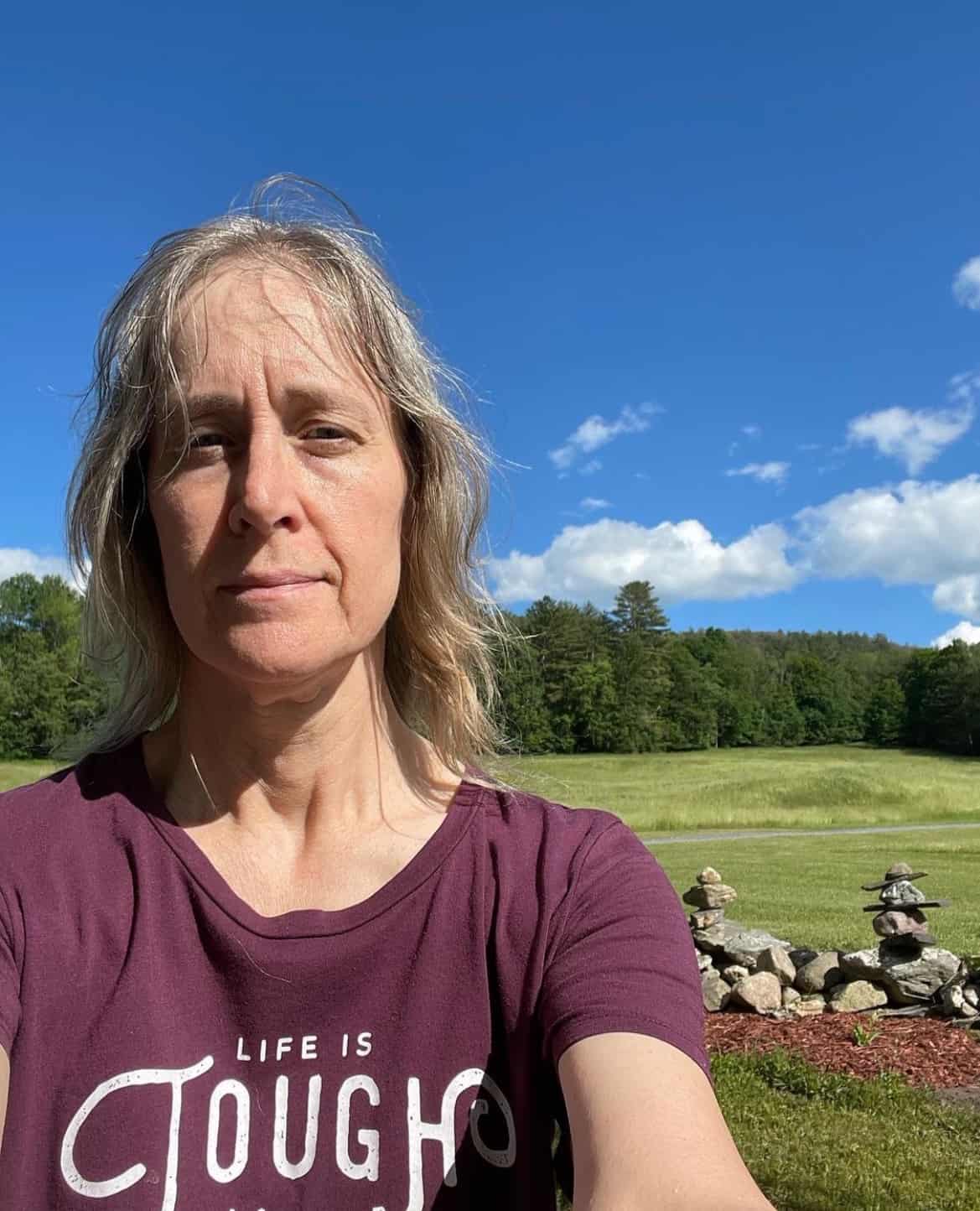 Ellen is a  of a 25-year-old son and 30-year-old daughter. She is Grandma to one adorable toddler. In what little spare time she has, she loves to read, watch movies, check out the latest toys, and play games.