Last Updated on January 19, 2023 by ellen
If you're looking for easy kids cooking recipes, keep reading because I have some ideas for you. Every child should know how to cook by the time they are 10 or 12. Of course, a younger child will need to be supervised around knives and things that get hot. But, cooking is a skill everyone should learn. So, let's get started!
Posts may be sponsored. This post contains affiliate links, which means I will make a commission at no extra cost to you should you click through and make a purchase. As an Amazon Associate I earn from qualifying purchases.
Easy Kids Cooking Recipes
So, what kinds of easy kids cooking recipes should your child learn to make? A lot really depends on the age of the child and what they enjoy eating. They'll probably want to make things that they like to eat. Although, cooking is a great way to get them to try new foods. Kids are more likely to want to sample a dish if they've helped me it. Try slowly introducing a few new foods each month. And, see how they adjust to them. Don't push too hard. You don't want your child to decide they hate to cook. Just take it slowly. Make sure they understand how to be safe in the kitchen.
Why you should cook with your kids
Yes, it's a lot quicker to make dinner by yourself. But, by cooking with the kids, you are spending valuable time together. And, you are teaching them a life skill that they'll need as they grow up and become more independent. Is cooking a life skill? Yes, it definitely is. Skills like sewing a button on a shirt, cooking, doing laundry, cleaning their room, and helping in the garden should be learned by all children. These easy kids cooking recipes are a great place to start.
What age should a child start cooking?
So, if you supervise your child, they can start learning as young as five. No, you probably won't want them to be frying something on the stove. But, there is no reason they cannot help you snap beans, stir cookie batter, or shred lettuce for a salad. By the time your child is about 10 or 11 years old, they should be able to stir things on the stove, make a grilled cheese, and bake a simple cake. There are lots of easy kids cooking recipes they can try.
How do I teach my child to cook?
Start young when it's easiest to get your child interested in new things. Show them simple tasks like stirring, snapping beans, buttering bread, cutting out cookies. Then, give them the tool and let them try. So, don't expect perfection. Things don't have to be exactly the way you would do them to be acceptable. Praise your child's efforts because it's the effort that matters more than the result.
How can I make food fun?
Let your child have input into the type of food they cook. When possible, let them choose what they'd like to make. You could offer to let them help you make brownies or cookies. Or, ask them if they'd like to help you make garlic bread or spaghetti sauce. So, let them flip through a cookbook and choose a few easy kids cooking recipes that they'd like to try. Give them their very own set of measuring cups and spoons to use because every child likes their own things.
Best cookbook for kids to learn cooking
The perfect book for children, this fun and engaging cookbook is written and photographed by a pair of young sisters for budding chefs. You can buy 20 Recipes Kids Should Know on Amazon. There are loads of easy kids cooking recipes included.
Whether they're helping stir cake batter or producing their own YouTube cooking channel, kids of all ages are getting increasingly busy in the kitchen. This cookbook features twenty classic recipes that are fun, healthy, adaptable, and easy to prepare. From banana bread and the perfect grilled cheese to breaded chicken and apple pie, each recipe is written in a clear, accessible style that young cooks of every level will be able to follow.
The author is a young chef whose love of cooking developed from her own family's food traditions like baking popovers with her grandmother and Sunday-night pizza making. By teaching kids basic recipes that can be adapted in endless ways, this book is the perfect launching pad to finding their way around the kitchen–or launching their own cooking careers.
About the author and photographer
ESME and CALISTA WASHBURN are sisters living in New York City. Esme, who is in middle school, is an amateur chef and cooking enthusiast. She has learned everything she knows from her grandmother. Calista, a recent high school graduate and budding photographer, loves helping out in the kitchen and eating the delicious food that Esme cooks.
One of my readers will win this adorable book along with the bowl and measuring cups shown above. You'll love the simple, easy kids cooking recipes in the cookbook. And, your child will have the beginnings of their own cooking collection.
Finally, if finding time to cook with the kids is a challenge, check out these time-saving tips for working moms.
Related Reading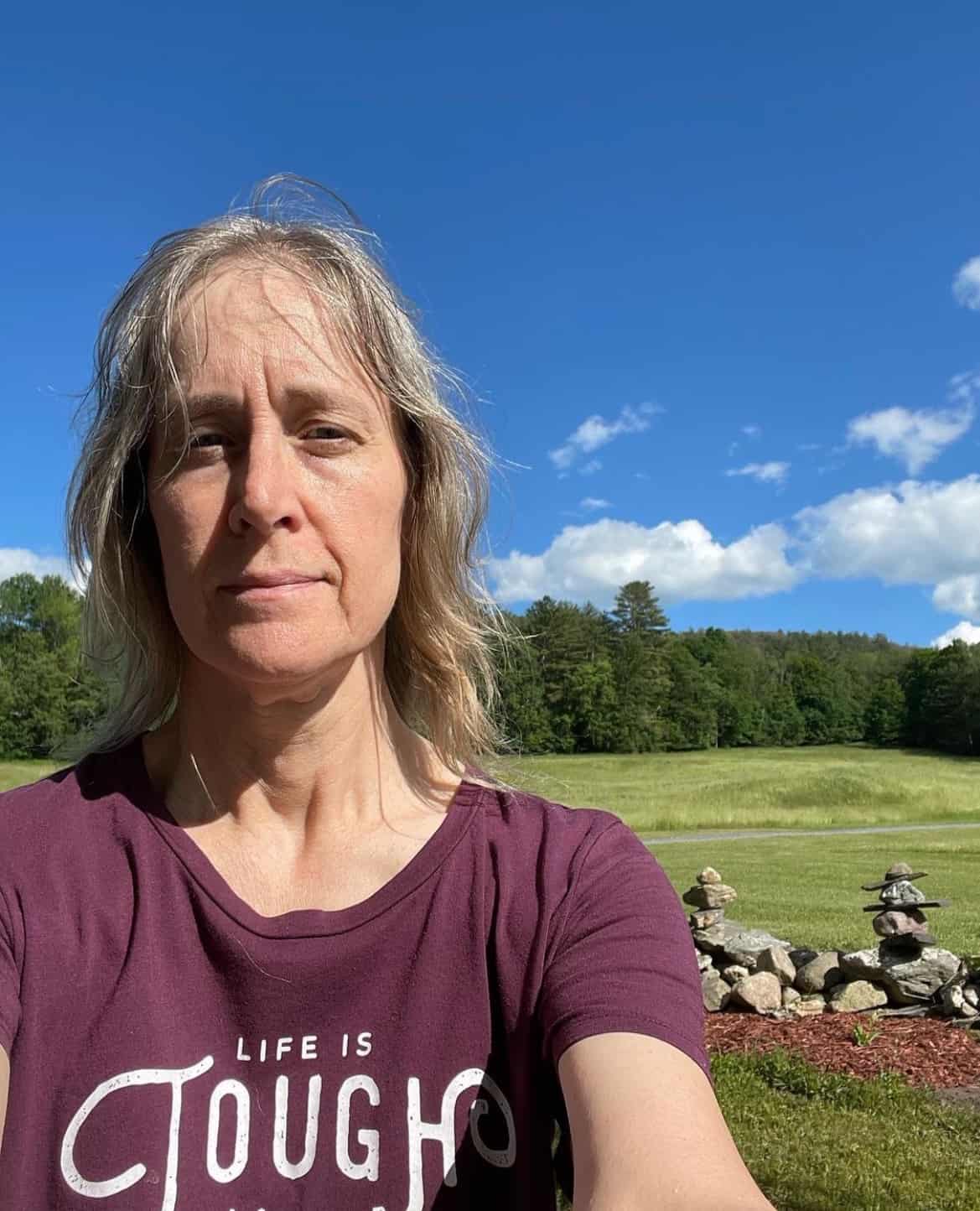 Ellen is a  of a 25-year-old son and 30-year-old daughter. She is Grandma to one adorable toddler. In what little spare time she has, she loves to read, watch movies, check out the latest toys, and play games.