Last Updated on June 5, 2022 by ellen
Do you know how to teach your child about balance? Math and science can be difficult concepts for many children to grasp. Check out these tips.
Posts may be sponsored. This post contains affiliate links, which means I will make a commission at no extra cost to you should you click through and make a purchase. As an Amazon Associate I earn from qualifying purchases.
How to Teach Your Child About Balance
They're actually difficult concepts for me to grasp sometimes too. When you're trying to introduce your child to new things, it's often easiest to use visual examples like Blaze and the Monster Machines that they can relate to easily. Blaze and the Monster Machines is all about AJ (an 8-year-old) and Blaze (the top racer in Axle City) that go on fun adventures together.
Many of the adventures they go on together use math and science to solve problems which makes this animated children's television series ideal for parents who are trying to introduce their child to STEM activities (Science, Technology, Engineering, and Math). This engaging children's television series can be found on Nickelodeon or Nick Jr and is intended for preschoolers.
Blaze, AJ and Zeg race back onto the screen for more dino-mite, S.T.E.M adventures in Blaze and the Monster Machines: Rev Up and Roar! available on DVD February 16, 2016. Blaze and his pals make their third DVD appearance in this exciting collection of episodes featuring new dinosaur and monster-truck friends and, of course, plenty of science and math knowledge!
Created by Nickelodeon and distributed by Paramount Home Media Distribution, Blaze and the Monster Machines: Rev Up and Roar! races onto DVD on February 16, 2016, for the suggested retail price of $14.99.
Blaze and the Monster Machines: Rev Up and Roar! DVD includes:
Zeg and the Egg – Zeg is out smashing things with Blaze and AJ when he finds a tiny dinosaur egg. The three friends must embark on an epic journey across a prehistoric landscape to return the truckodactyl egg to its mother.
Dino Dash – Blaze and AJ are playing with their friend Zeg when he accidentally gets blasted by a geyser into a faraway mud pit. It's up to Blaze and AJ to save Zeg using an engineering design inspired by their new dinosaur truck friends to rescue him before he sinks into the mud.
Gasquatch – When Blaze and AJ head off into the woods to find a missing ball, they discover and befriend a misunderstood monster truck named Gasquatch. Gasquatch and his new friends travel back to Axle City where he earns the love and respect of all the trucks in town by sneezing away a storm cloud.
Dragon Island Duel – It's the day of the Dragon Island Duel, a one-on-one race between Blaze and Crusher across tropical Dragon Island. Crusher cheats and sends Blaze away before the race, leaving AJ to rescue his best friend and bring him back to the starting line.
SPECIAL FEATURE – Blaze of Glory Video Storybook
There are a variety of free Blaze games your child can play to reinforce the STEM concepts shown in Blaze and the Monster Machines: Rev Up and Roar! You can also enjoy a few of these activities to teach your child about balance.
You may want to check out these Super Mario Balancing Games.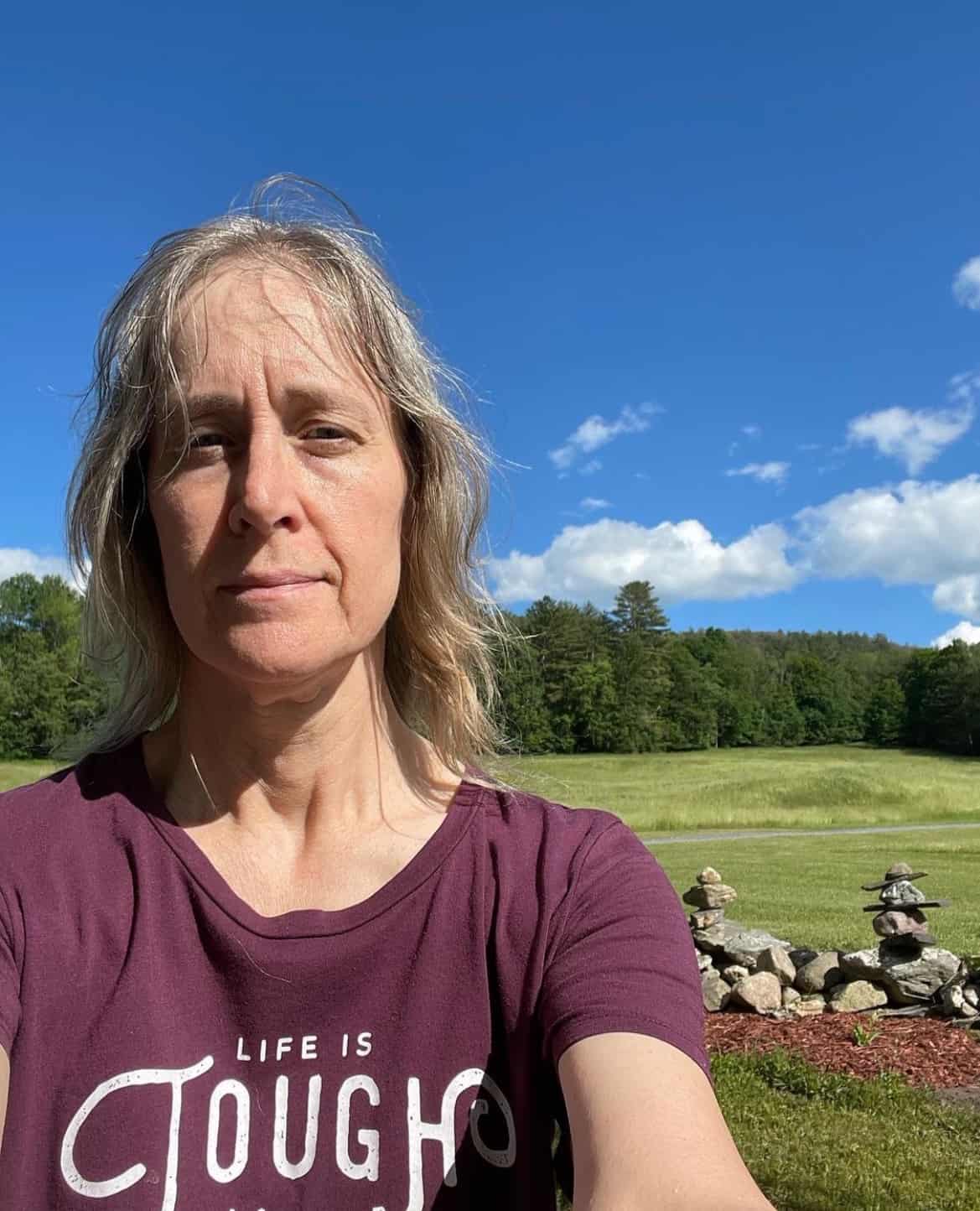 Ellen is a  of a 25-year-old son and 30-year-old daughter. She is Grandma to one adorable toddler. In what little spare time she has, she loves to read, watch movies, check out the latest toys, and play games.