Last Updated on December 29, 2017 by ellen
Disclosure: Book provided. Post contains affiliate links.
Posts may be sponsored. This post contains affiliate links, which means I will make a commission at no extra cost to you should you click through and make a purchase. As an Amazon Associate I earn from qualifying purchases.
Inquisitor
Author: RJ Blain
ASIN: B00K0SDX88
Genre: Fiction, Fantasy
Release: May 11, 2014
Publisher: Amazon Digital Services, Inc.
478 Pages
Goodreads * Author's Website
About the book:
When Allison is asked to play Cinderella-turned-Fianceé at a Halloween ball, the last thing she expected was to be accused of murder on the same night. She has to find the killer or she'll be put to death for the crimes she didn't commit. To make matters worse, the victims are all werewolves.  On the short list of potential victims, Allison has to act fast, or the killer will have one more body to add to his little black book of corpses. 

There's only one problem: One of the deaths has struck too close to home, and Allison's desire for self-preservation may transform into a quest for vengeance…
Inquisitor by RJ Blain
Allison is a werewolf. She knows when a friend invites her to a Halloween party in Georgia during the fool moon that it's not a good idea. The fact that she has to pretend to be  his fiance makes it even more of a bad idea. She decides against her better judgement to go ahead with it and finds herself in the middle of a murder mystery.  She and her best friend who is a witch have to go on the run, change their identities and solve the mystery that she is accused of before it's too late.
I'm a big fan of werewolf stories provided they are not the watered down, teeny-bopper variety that tend to be all too common today.  Thank heaven Inquisitor isn't like that.  Allison is a strong, independent woman who gets in her fair share of trouble.  I love that the author chose to make this a combination werewolf fantasy / murder mystery instead of romance.  It makes for a much more engaging read that made it nearly impossible to put down.
This is the first book that I've read by RJ Blain but definitely plan on reading more. I truly hope that there is another book to follow soon.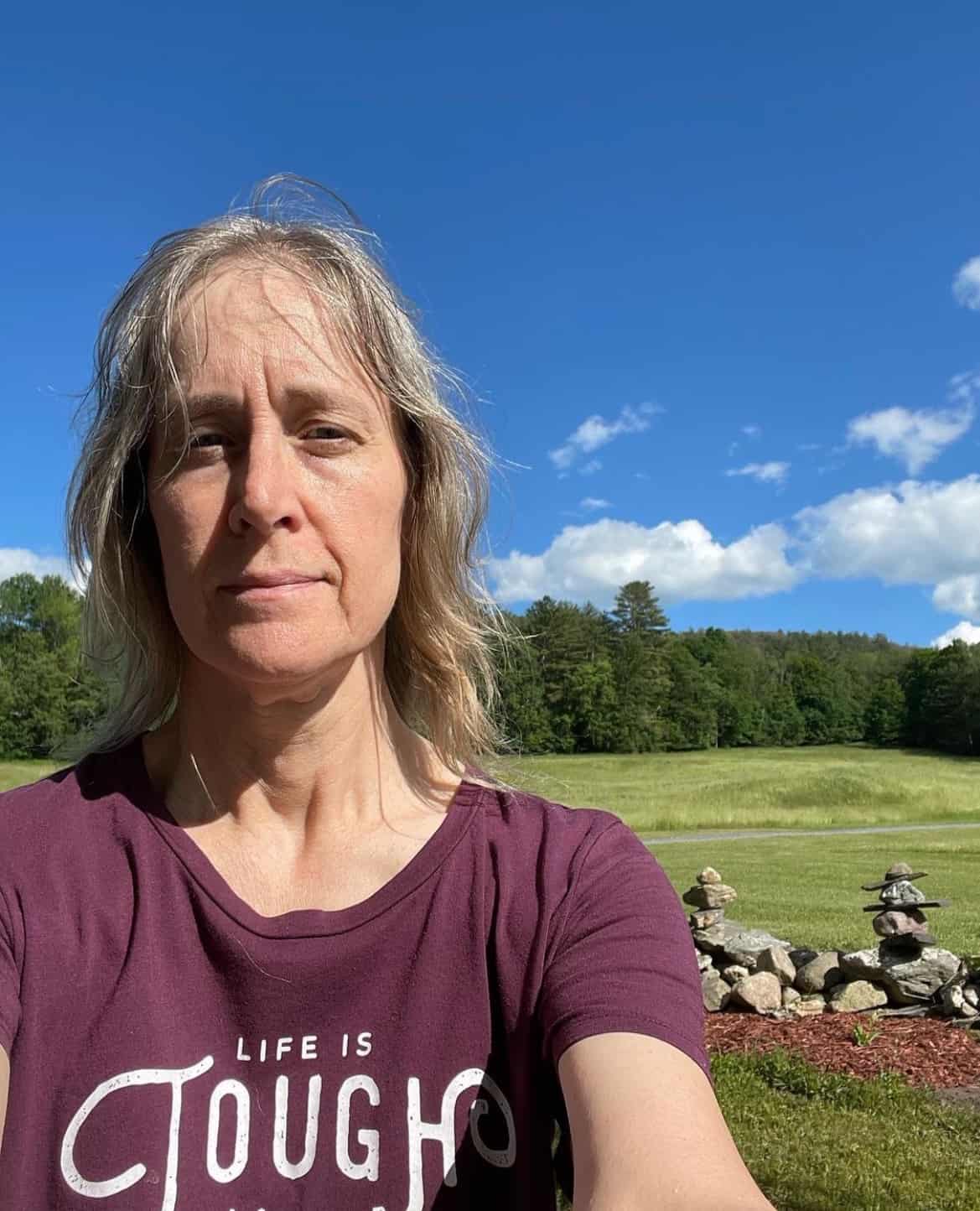 Ellen is a  of a 25-year-old son and 30-year-old daughter. She is Grandma to one adorable toddler. In what little spare time she has, she loves to read, watch movies, check out the latest toys, and play games.