Last Updated on April 9, 2022 by ellen
Posts may be sponsored. This post contains affiliate links, which means I will make a commission at no extra cost to you should you click through and make a purchase. As an Amazon Associate I earn from qualifying purchases.
It's been a while since I have had time to sit down with a good book. When I looked at the forecast and saw the drop in temperatures, I knew it was
time to read again. I received a copy of Meltdown by GP James for review and it was at the top of my to-read pile.
Meltdown by GP James
A timely thriller illuminating facts regarding the state of the world's energy crisis, climate change, and the quandary of nuclear energy–inspired by events in Fukushima, unexpected earthquakes across the planet, and the deterioration of nuclear power plants worldwide.
Bear Mountain Nuclear Energy Center sits one mile outside the active Ramapo fault line, thirty-five miles from the center of New York City. The fault line rocks causing a massive earthquake in the town of Peekskill; power is clipped and control of one of the reactors at Bear Mountain is abruptly lost.
Plant supervisor Trace Crane fights to save the reactor while his wife Avi searches for their daughter in the destroyed Northeast. As the condition of the reactor plummets and radiation is released into the environment, Trace is left to choose between saving the nuclear plant, the East Coast, and the twenty million residents of the NYC metro area or finding his family and saving himself.
My thoughts:
I was drawn to Meltdown because it reminded me of the dystopian books I like to read. As I started to read it, I realized that it's so much more than that. Trace works at a nuclear plant in New York. One day there is a violent earthquake and the equipment is damaged. This story is about what happens in the plant, in the surrounding community and to Trace and his family during and after the earthquake.
I wouldn't say that this was a thriller to me. It was a very realistic look at what could happen in this type of disaster. I had a hard time putting it down after I started it. It really felt like I was there, going through what Trace and his family went through. As it is, I managed to read it in two evenings, grabbing every free moment I had to keep reading.
If you enjoy apocalyptic type books, you've got to read this one. I really hope there are more from this author. Buy it today.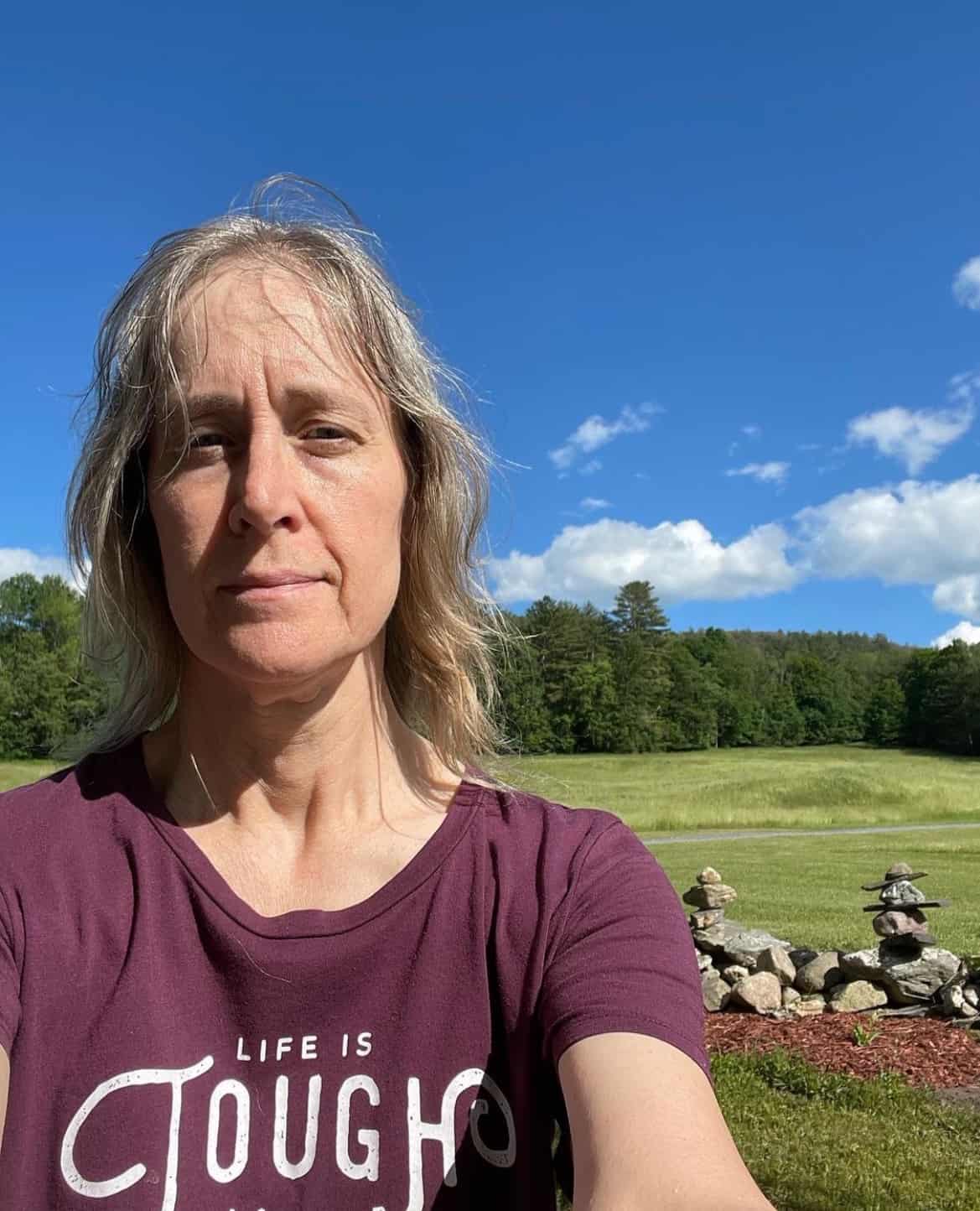 Ellen is a  of a 25-year-old son and 30-year-old daughter. She is Grandma to one adorable toddler. In what little spare time she has, she loves to read, watch movies, check out the latest toys, and play games.