Last Updated on September 23, 2023 by ellen
Check out my On Fire review and learn more about a family confronted by wildfire and how they survive. Watch On Fire in theaters on September 29.
Posts may be sponsored. This post contains affiliate links, which means I will make a commission at no extra cost to you should you click through and make a purchase. As an Amazon Associate I earn from qualifying purchases.
On Fire Review
The movie 'On Fire' is set to show only in cinemas all over the country from September 29. The film, based on the real and terrifying events of a major wildfire in Northern California, first showed at the 2023 Mammoth Film Festival. There, it got a nomination for the best genre film. Film star Peter Facinelli was there, along with real-life heroes from the local firefighting teams.
On Fire tells the tale of a simple man caught in an intense situation. Dave Laughlin is a regular guy who's always tried to be a good husband, dad, and son. He lives in a distant part of Northern California.
Suddenly, his world is harshly disrupted by raging wildfires in the vicinity. With time running out, Laughlin must escape with his son and pregnant wife to outlast the fierce power of nature.
Check out the trailer. Keep reading for my On Fire review.
Who stars in this film?
Peter Facinelli
Fiona Dourif
Asher Angel
Lance Henriksen
Ashlei Foushee
Glenn Morshower

Where can I watch On Fire?
If you enjoyed my On Fire review, and want to watch this film, you will need to head to the theater. You can find it in theaters nationwide starting September 29th!
This movie is rated PG-13 for action and some language.
My On Fire review
I love disaster movies and watch them regularly so I was excited to be able to watch On Fire which is based on real events. We hear so much about disasters in the news lately that it's interesting to watch a movie based on actual events.
The movie is based on a true story, which makes the intense drama feel even more real. The fires are shown in a way that is both scary and impressive, reminding us how powerful nature can be.
But "On Fire" isn't just about surviving. It's also about the human ability to keep going even when things are hard. This movie is a real success and a must-see that will inspire and move those who watch it.
So, if you enjoy adventure stories, this needs to be at the top of your must watch list. Laughlin and his family were so easy to relate to and I found myself on the edge of my seat as I waited to see what would happen next.
Check out the trailer. Look for it in theaters on September 29th.
Related Reading
Finally, if you enjoyed my On Fire review, you may want to watch these:
Enter to win a GC from Fandango below.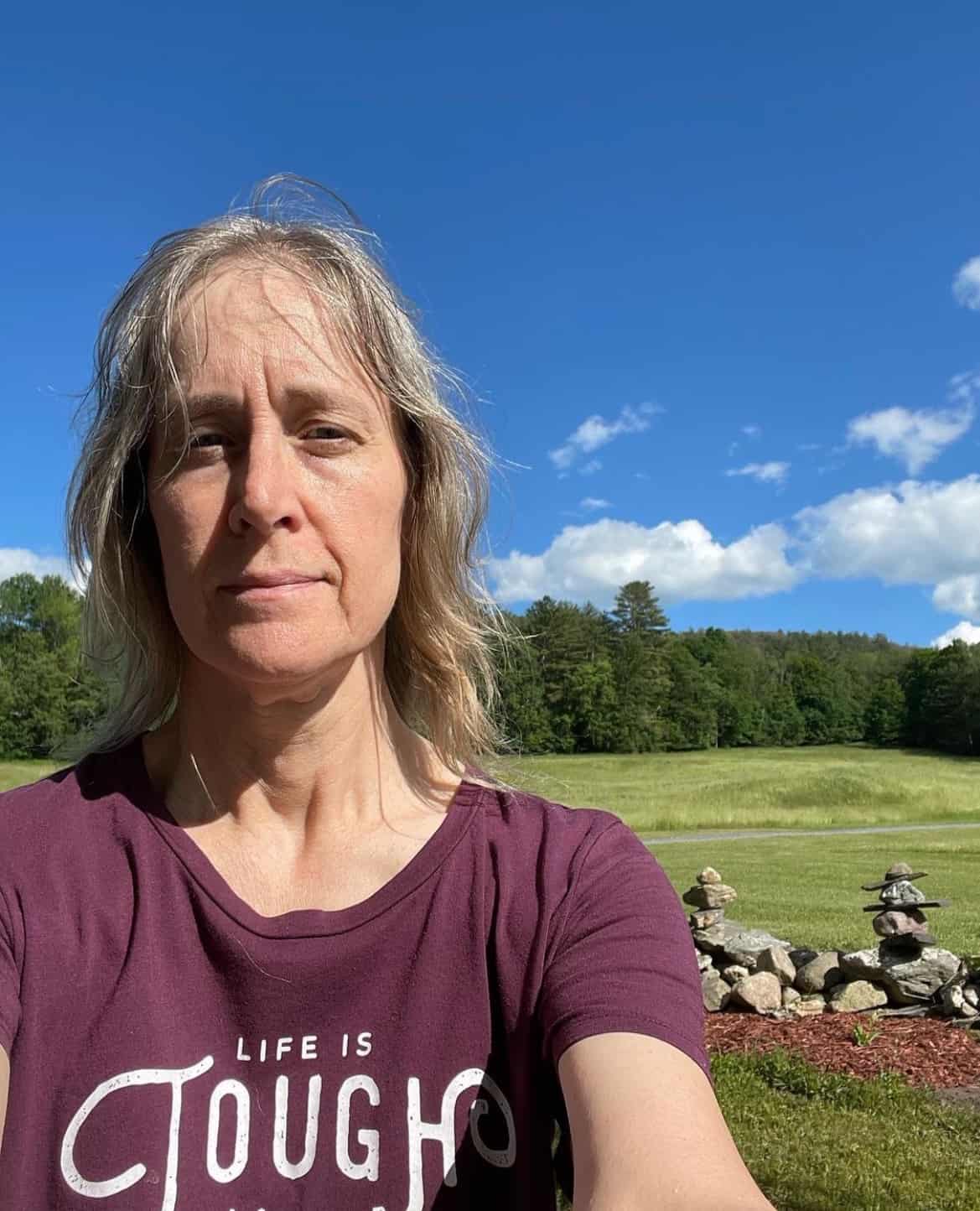 Ellen is a  of a 25-year-old son and 30-year-old daughter. She is Grandma to one adorable toddler. In what little spare time she has, she loves to read, watch movies, check out the latest toys, and play games.