Last Updated on October 1, 2022 by ellen
If you're shopping for remote control car toys, check out my thoughts! Remote control cars are loads of fun for kids of all ages. And, it's even more fun when there is a track to race them around.
Posts may be sponsored. This post contains affiliate links, which means I will make a commission at no extra cost to you should you click through and make a purchase. As an Amazon Associate I earn from qualifying purchases.
Remote Control Car Toys
When it comes to remote control car toys, there are a lot of factors to consider when making your choice. There is a lot of difference between remote control car toys for toddlers and remote control car toys for kids that are older.
If you're shopping for a remote control car with a track, check out the Max Flex RC 300 Flexible Track System. This glow in the dark flexible track set comes with 2 remote control vehicles. There are 300 flex track pieces (150 orange and 150 blue). Plus, you get vehicles, chargers, bridge pieces, straight track, lane changers, corners, and adaptors. You have everything you need to make a flexible race track and the remote control car toys to race on it.
What could be more fun? The track actually glows in the dark AND the cars leave behind streaks when they race. Check out the action in the video.
Skullduggery, known for its award-winning racetracks, has been seen on the TODAY Show and captured the hearts of hard-to-please Oppenheim toy experts with Platinum and Gold seals. This holiday season, the must-have toy is a glow-in-the-dark flexible track, with two lanes, that kids build around the coffee table and couch.
The set already won a rave review with The National Parenting Center, who bestowed its Fall Seal of Approval on the crazy-fun toy: "Skullduggery has done it again. Expanding their Max Flex RC line they have created a racing set that is easy to set up, provides hours of fun play, is customizable, and looks totally cool. Once you see the track lit up with lightning streaks, especially when you turn off all the lights, you will be blown away.
My thoughts
I spent a couple of hours this afternoon putting this together and playing with it. It is super easy to put together because it uses a basic tongue and groove connection. The pieces just pop together. The tracks come in sections of solid colors – so blue and orange – but you can take each apart and put them together in whatever kind of designs you like. Make them every other color different or all the same. It's very easy to use the picture on the front of the box as a guide to put it together. But, you can put it together in any manner you like as long as the pieces connect. The cars race around the track with you using the remote control to drive them. You can slow down around corners and speed up to go over the bridges.
The toy is suitable for ages 6 and up but I think at that age, they would need help putting it together first. I'd say by about age 8 or 10 they could easily put it together by themselves. Plus, I love that there are connectors included so that you can use this with other flexible track systems you may already have. If you have a child that loves race tracks and remote control car toys, you'll want to get this one. Buy it on Amazon or at Target.
You may want to check out the Gravitrax.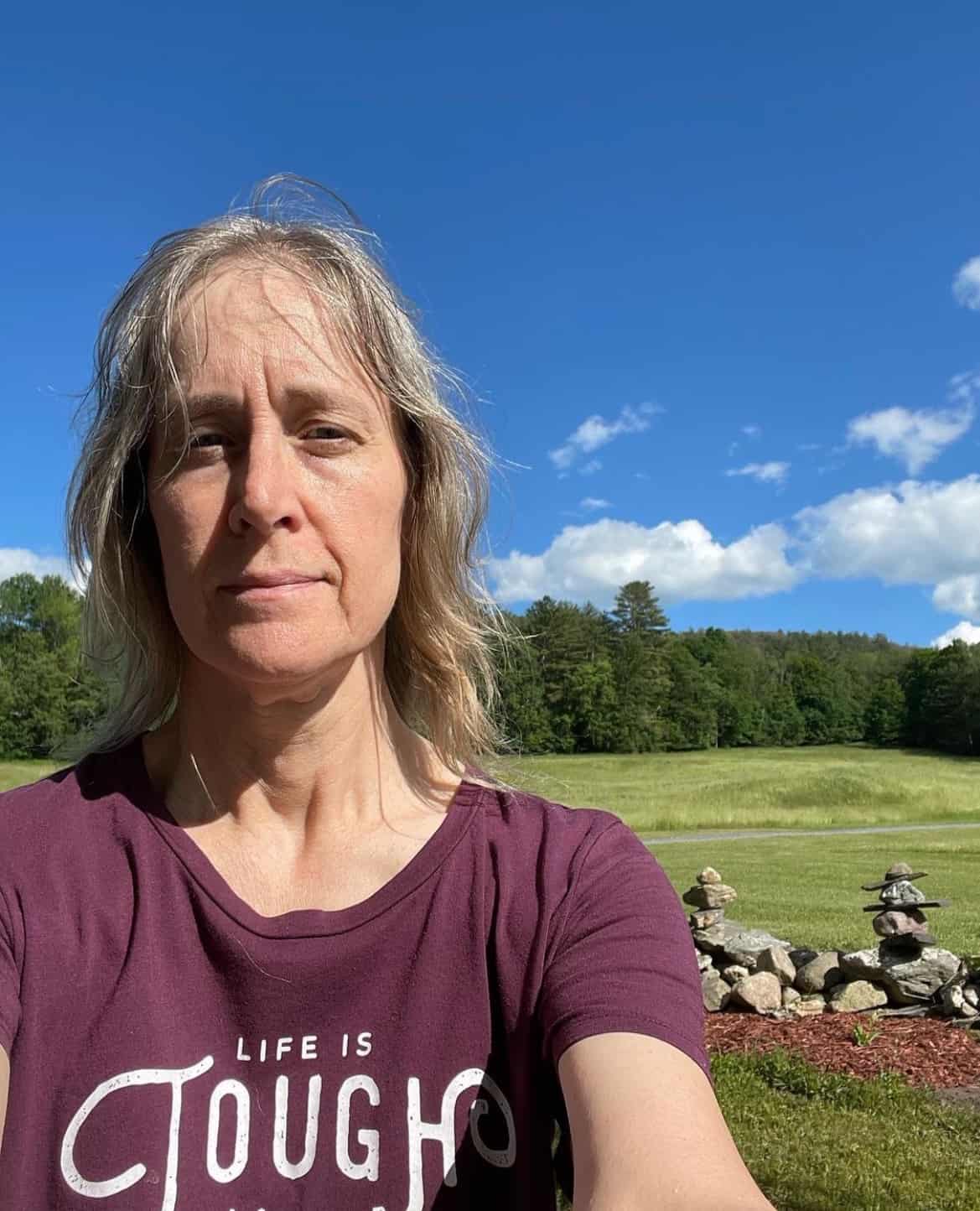 Ellen is a  of a 25-year-old son and 30-year-old daughter. She is Grandma to one adorable toddler. In what little spare time she has, she loves to read, watch movies, check out the latest toys, and play games.