Last Updated on April 21, 2022 by ellen
Ring It! is a game that everyone in your family will enjoy for game night. Now that the kids are older, Marty and I can have a little bit more down time where we can watch movies and play games at night. I love games that I can enjoy without devoting hours to them. Ring It! is one of those games you can enjoy as a quick family game or as a party game that makes it perfect for the holidays. A product was provided for this feature.
Posts may be sponsored. This post contains affiliate links, which means I will make a commission at no extra cost to you should you click through and make a purchase. As an Amazon Associate I earn from qualifying purchases.
Ring It! Family Game Review
Ring It! is an exciting new game that combines the play patterns of matching games with the creative social interaction of party games! Players continuously flip their cards until a combination is found. The combination can be a match between 2 numbers, two colors, two symbols and more… When the right combination is spotted, players clap their hands and ring the bell! The first one to do so wins all the face-up cards on the table, and the game continues.
What makes Ring It! so special is that players are encouraged to introduce a silly action before ringing the bell. Players' creative spark will heighten the excitement of the game. Uproarious laughter is unavoidable, as they rush to remember the current round's rule. It's common to see one player mooing like a cow, while one pats their head, as another flaps their arms like a chicken! Get ready for chaotic clapping followed by lots of laughter!
Marty and I had the opportunity play Ring It! and we both totally enjoyed it. You can play the game with two to nine players so it was something we could enjoy together and we'll be taking it out during the holidays when we have friends and family over as well. Plus, there are lots of different ways that you can vary the game play to make it easier or more complicated if you want to include your kids in the fun. Plus, you can get as silly as you like. While the basic game is to clap and ring, you can add in rubbing your stomach, clucking like a chicken or dancing a jig if you'd rather.
If you're looking for a fun family game, Ring It! is a perfect choice.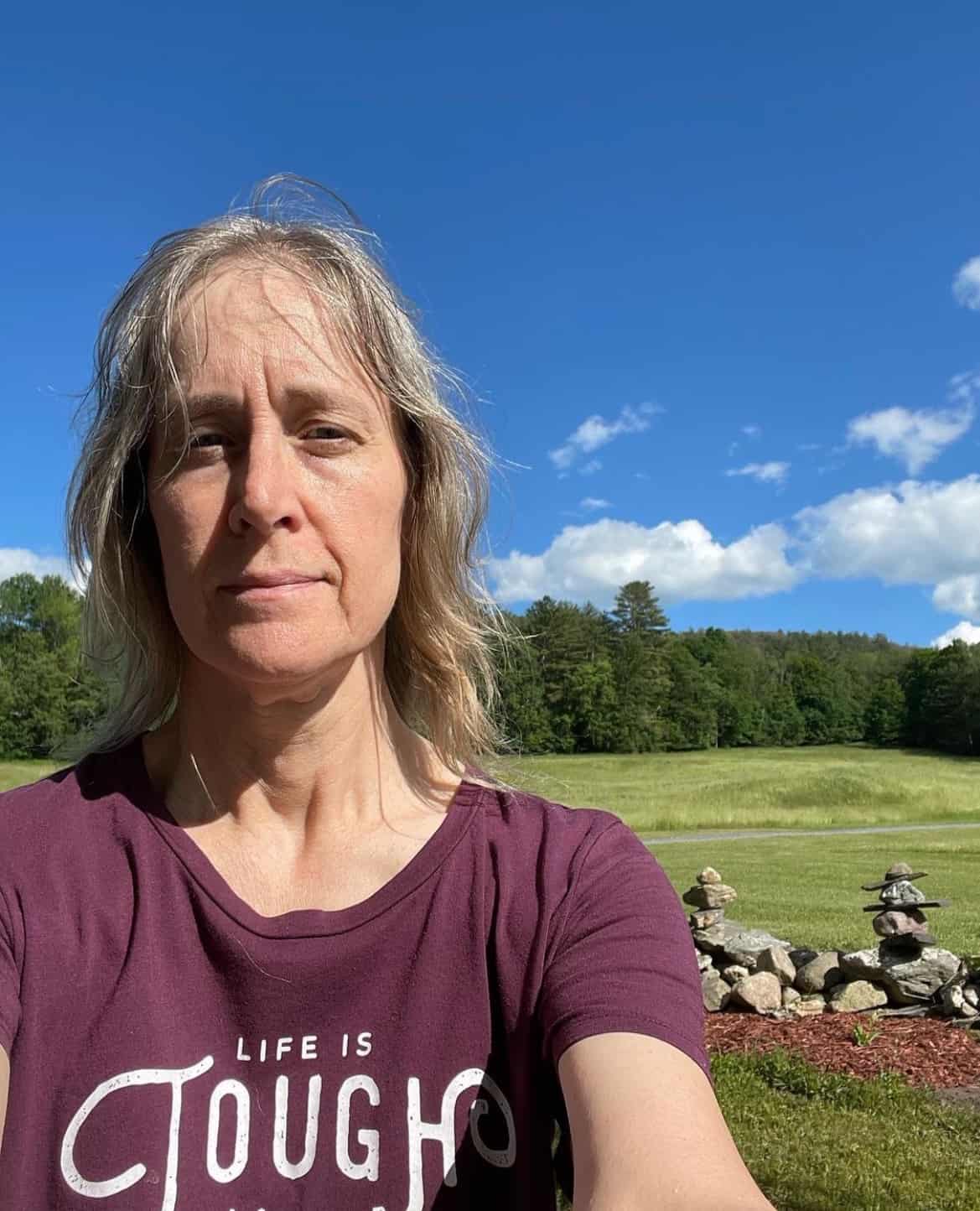 Ellen is a  of a 25-year-old son and 30-year-old daughter. She is Grandma to one adorable toddler. In what little spare time she has, she loves to read, watch movies, check out the latest toys, and play games.