Last Updated on October 26, 2022 by ellen
Divorce can be a challenging topic to discuss with children. When my kids were little and my first husband and I got divorced, it was a challenge to explain it to them in a way that they could really understand. Stone Faces: An Alice and Friends Book would have made the process easier.
Posts may be sponsored. This post contains affiliate links, which means I will make a commission at no extra cost to you should you click through and make a purchase. As an Amazon Associate I earn from qualifying purchases.
Stone Faces: An Alice and Friends Book
STONE FACES is the story of a ten-year-old girl named Alice who notices one day that her parents' faces have turned to stone. Soon afterward, they tell her they are going to get divorced and, in reaction, she allows her own face to turn to stone because she doesn't want anyone to know how much this hurts her.
It is easier to deal with her friends when her stone face is in place, but she also begins to find herself alone more and more.
While on her summer vacation at her aunt's house on Cape Cod, she sees a stone on the beach in the shape of a laughing man's face (called Mr. Happy Man). She soon discovers that this stone can talk and that it has friends among the other beach stones, who play games in the sand when people aren't around.
Together with Mr. Happy Man and his friends, Alice develops an ingenious scheme to help her parents resolve their differences. Their plans are thrown awry when a woman finds Mr. Happy Man in the sand and walks off with him. Alice decides to rescue the stone and sneaks into the woman's house where she learns that the woman is actually a witch.
My thoughts:
Alice's parents are separating to see if they want to get divorced or stay together. Alice is very upset at the news and her parents allow her to go on vacation to her aunt's house on the beach. She finds herself hiding her feelings and pushing everyone away from her because she is so upset and hurt about her parent's separation.
After finding a special rock on the beach that she can talk to, she learns that she can talk to all of the stones and play games with them. Because she has allowed her face to turn to stone, the rocks think that she is like them and together they create a plan to get her parent's back together. Unfortunately, a woman steals her special rock and takes it back to her home. Alice learns that she is really a witch and promises that she will get her rock back no matter what.
Stone Faces is a middle-grade book that is written to help children that are going through a divorce. They'll be able to identify with Alice and her feelings and learn the lessons that she learns at the end of the story. I really enjoyed the story of Stone Faces and the ending completely surprised me. If you have a child who is going through their parents' divorce or separation, they will be able to identify with Alice's story.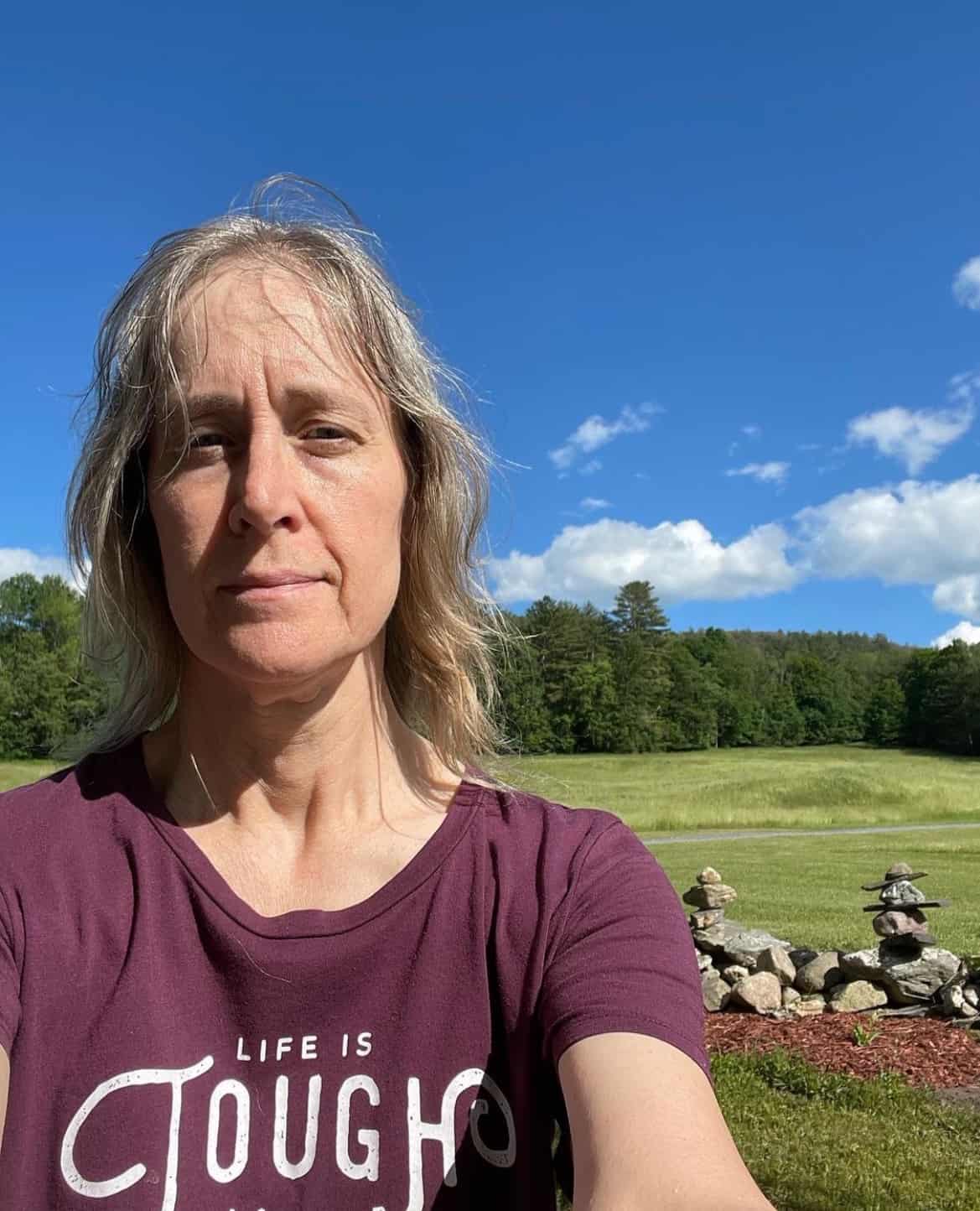 Ellen is a  of a 25-year-old son and 30-year-old daughter. She is Grandma to one adorable toddler. In what little spare time she has, she loves to read, watch movies, check out the latest toys, and play games.