Last Updated on August 24, 2022 by ellen
I had no idea that Disney had books like Suspect Red. When I think of Disney, I think of children's programming and toys. But, Suspect Red by L M Elliot is a young adult book that takes place during the "red scare" of the 1950s. Since I've always been fascinated by that time in our history, I had a
great time reading this book last weekend. Book provided.
Posts may be sponsored. This post contains affiliate links, which means I will make a commission at no extra cost to you should you click through and make a purchase. As an Amazon Associate I earn from qualifying purchases.
Suspect Red by L M Elliott
It's 1953, and the United States has just executed an American couple convicted of spying for the Soviet Union. Everyone is on edge as the Cold War standoff between communism and democracy leads to the rise of Senator Joe McCarthy and his zealous hunt for people he calls subversives or communist sympathizers. Suspicion, loyalty oaths, blacklists, political profiling, hostility to foreigners, and the assumption of guilt by association divide the nation. Richard and his family believe deeply in American values and love of country, especially since Richard's father works for the FBI. Yet when a family from Czechoslovakia moves in down the street with a son Richard's age named Vlad, their bold ideas about art and politics bring everything into question.
Richard is quickly drawn to Vlad's confidence, musical sensibilities, and passion for literature, which Richard shares. But as the nation's paranoia spirals out of control, Richard longs to prove himself a patriot, and blurred lines between friend and foe could lead to a betrayal that destroys lives.
Punctuated with photos, news headlines, ads, and quotes from the era, this suspenseful and relatable novel by award-winning New York Times best-selling author L.M. Elliott breathes new life into a troubling chapter of our history.
About the Author
L.M. Elliott (www.LMElliott.com) is the author of Under a War-Torn Sky-a NCSS/CBC Notable Book in Social Studies, Jefferson Cup Honor Book, one of Bank Street College of Education Best Books of the Year, and winner of the Borders' Original Voices Award-and its companions, A Troubled Peace (also a NCSS/CBC Notable) and Across a War-Tossed Sea (a Jefferson Cup Overfloweth title); as well as Annie, Between the States, a New York Times Young Adult E-Book Bestseller, an IRA Teacher's Choice and NYPL Book for the Teen Age; Give Me Liberty; and Flying South, a Bank Street College Best Children's Book. She lives in Virginia with her family.
My thoughts:
Richard is a teenager in the 1950s – during the Red Scare after World War II. His father is an FBI man. A Czech family moves into his neighborhood and he quickly becomes friends with Vlad, the son his age. But, he starts to wonder if there isn't something subversive about Vlad's family after seeing maps, letters, and other suspicious things in their home.
During this time, the government is urging people to be on the lookout for "reds" and "pinkos" who are possible threats to the nation and Richard is caught up in this scare and distrust as is much of the country during this time. He struggles between wanting his father to be proud of him and wanting to be a good friend to Vlad.
This story was truly amazing. Not only is it loaded with real facts, articles, and information about events that happened during this time. But, it's written from the viewpoint of a young teen who is struggling to grow up and find himself. I loved the glimpse back in time into the 1950s and was fascinated to see that time period through a slightly different viewpoint than what's taught in the history books.
Great for teens and even adults who enjoy young adult books. Buy it now.
Related reading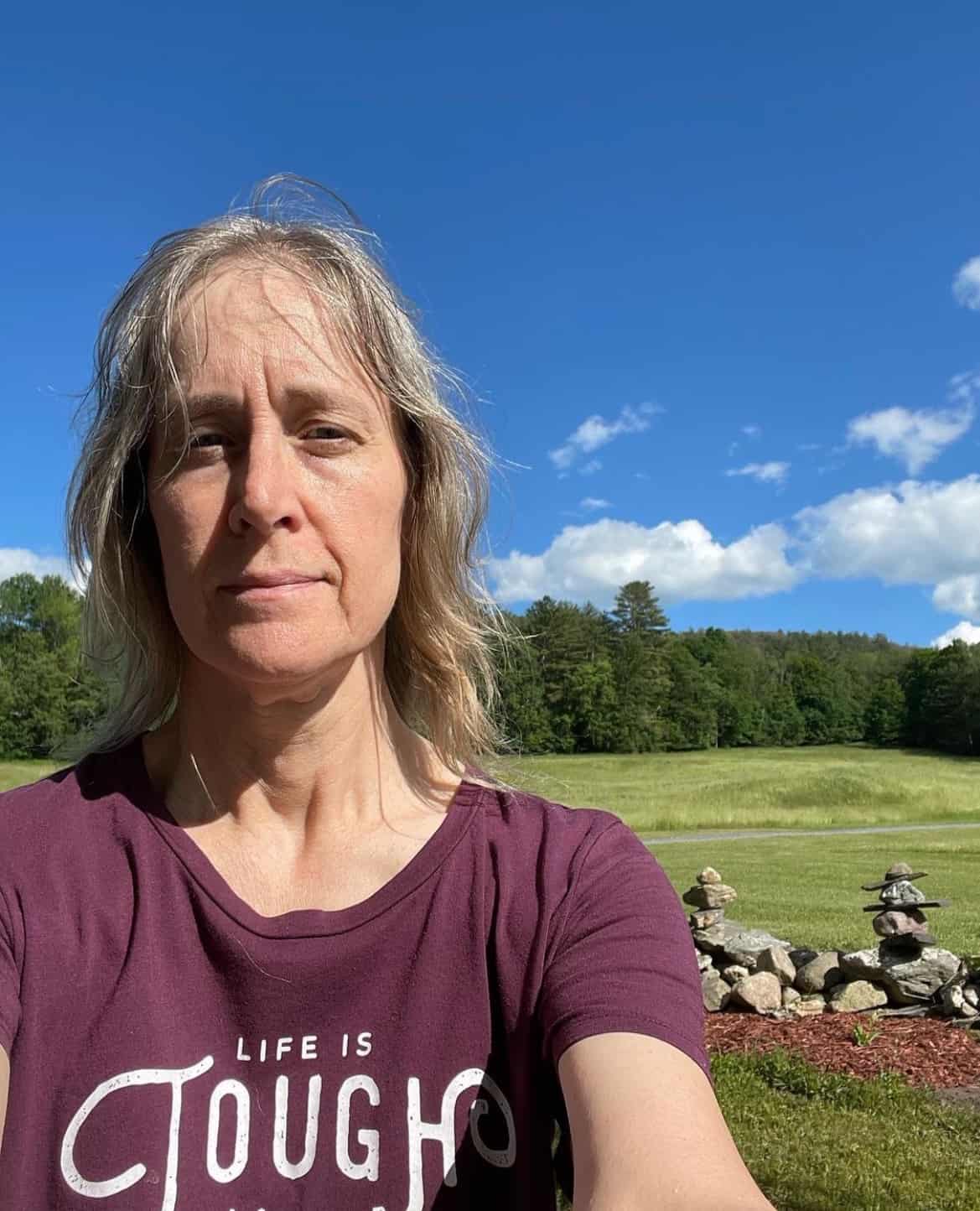 Ellen is a busy mom of a 24-year-old son and 29-year-old daughter. She is Grandma to one adorable baby girl. She owns six blogs and is addicted to social media. In what little spare time she has, she loves to read, watch movies, and play games. If you'd like to work together, email info@in-our-spare-time.com to chat.