Last Updated on July 16, 2022 by ellen
I love cozy mysteries so with Thanksgiving only a month or so away, I have been searching for some fun Thanksgiving cozy mysteries to read. If you aren't familiar with the term, a cozy mystery is a subcategory of crime fiction where the sex and violence are downplayed and the crime and investigation take place in a small town or community.
Posts may be sponsored. This post contains affiliate links, which means I will make a commission at no extra cost to you should you click through and make a purchase. As an Amazon Associate I earn from qualifying purchases.
11 Thanksgiving Cozy Mysteries
Many of the Thanksgiving cozy mysteries that I enjoy are part of a series where the author includes a fun recipe or cross stitch pattern in the book. That little extra makes a story all the more special to me. I hope that you enjoy these 25 Thanksgiving cozy mysteries. Check them all out below. Many are ebooks you can read right now.
Turkey Day Murder
Turkey Day Murder by Leslie Meier – Tinker's Cove has a long history of Thanksgiving festivities, from visits with TomTom Turkey to the annual Warriors high school football game and Lucy Stone's impressive pumpkin pie. But this year, someone has added murder to the menu, and Lucy intends to discover who left Metinnicut Indian activist Curt Nolan deader than the proverbial Thanksgiving turkey–with an ancient war club next to his head.
Trouble with Turkeys
The Trouble with Turkeys by Kathi Daley – Zoe becomes entangled in a complex murder case involving a dead miser, tipsy turkeys, and an eclectic cast of edacious heirs when she agrees to help Jeremy in his temporary job at a nearby turkey farm two weeks before Thanksgiving.
Cornucopia
Cornucopia by Melanie Jackson – The sixteenth book in Melanie Jackson's bestselling Chloe Boston Mystery Series is a short collection of 5 holiday short stories.
The Turkey Wore Satin
The Turkey Wore Satin by JJ Brass – Thanksgiving at Mayfair Manor is an elegant affair: polished silver, sparkling crystal, not to mention the Amazing Annual Mayfair Family Drag Show! But when the perennial winner drops dead before the performance, can the newest member of the Mayfair family prove it was murder… and figure out whodunit?
Death in a Turkey Town
Death in a Turkey Town by Melanie Jackson – An overturned truck has left wild turkeys running loose in Hope Falls. Chloe Boston, unofficial detective and meter maid, is set the task of rounding them up. While Chloe is hunting turkeys she stumbles on a murder. The chief wants both turkeys and killer rounded up by Thanksgiving. Can Chloe do the seemingly impossible and also be maid of honor at her cousin's wedding when the groom is her main suspect?
Fanny Packs and Foul Play
Fanny Packs and Foul Play by Dorothy Howell – Amateur sleuth Haley Randolph returns in a hilarious novella from mystery author Dorothy Howell.
Fashionista and event planner to the stars Haley Randolph thinks the Thanksgiving Day feast she's organizing for the wealthy young owners of the Pammy Candy Company at their Calabasas mansion will be easy—until the hostess is pushed to her death from a second-floor balcony.
A Catered Thanksgiving
A Catered Thanksgiving by Isis Crawford – Whipping up Thanksgiving dinner can be stressful for anyone, but that goes double for the Field family. Everything has to be perfect, or they risk getting cut out of dominating patriarch Monty's lucrative will. That's where sisters Bernie and Libby's catering company, A Little Taste of Heaven, comes in. Surely with their lumpless mashed potatoes and to-die-for gravy, even the super-dysfunctional Fields can get along for one meal. But no one can dress up disaster when the turkey goes boom right in Monty's scowling.
Roast Turkey and a Murder
Roast Turkey and a Murder by Kathleen Suzette – Rainey Daye and crew are helping out at the annual community Thanksgiving Day dinner, but a dead body is the last thing they expected to find. They're determined to roast the turkeys with all the trimmings for the community in spite of the death of the event organizer. Can they catch the killer before the entire holiday season is ruined?
Turkeys, Taxis, and Tabbies
Turkeys, Tuxes, and Tabbies by Kathi Daley – When the cat lady of Ashton Falls is found dead in her home just days before Thanksgiving, Zoe must track down a killer while dealing with a house full of socialites who have come to Ashton Falls to bid on Zak in a high-class bachelor auction.
Murder Talks Turkey
Murder Talks Turkey by Deb Baker – Gertie Johnson, is minding her own business, standing in line at the bank when it gets robbed. From her position on the floor, Gertie watches as a gunman on the roof of a nearby building shoots the bank robber dead. She quickly decides that she and the other two members of her Trouble Buster Investigative Company (all single women of a certain age) need to help their hapless sheriff solve the case. The trouble is feisty Gertie has a lot on her plate, what with her extended family, her other investigations, and a tentative new romance. The deeper into the bank robbery she goes, the more complicated and seriously dangerous it gets.
Turkey Flambe
Turkey Flambe by Nancy Fairbanks – Forty-something Carolyn Blue is through with cooking and cleaning. She's finally decided to throw in the dishtowel—and take on a dream job as a food writer. Now her plate is filled with exotic locales, delectable foods, and even a dash of crime—to taste. She could very well get used to this.
What type of mysteries do you enjoy reading? Love cozy mysteries? Check out Framed in Lace.
For more Thanksgiving and fall-related entertainment, visit a few of my favorite bloggers: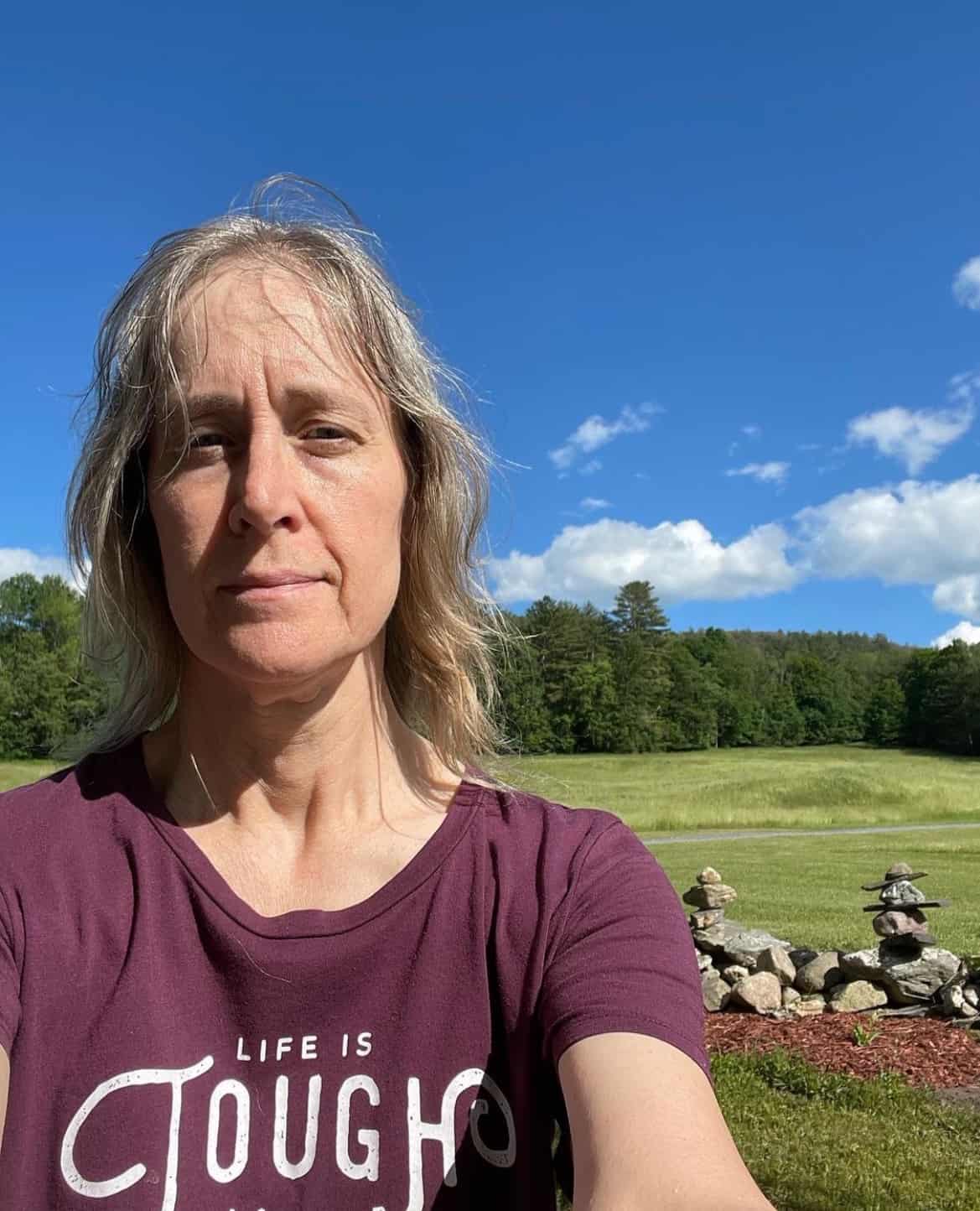 Ellen is a busy mom of a 24-year-old son and 29-year-old daughter. She is Grandma to one adorable baby girl. She owns six blogs and is addicted to social media. In what little spare time she has, she loves to read, watch movies, and play games. If you'd like to work together, email info@in-our-spare-time.com to chat.