Last Updated on July 29, 2023 by ellen
Does your child want a unicorn birthday party? Check out these unicorn party ideas on a budget and start planning today.
Posts may be sponsored. This post contains affiliate links, which means I will make a commission at no extra cost to you should you click through and make a purchase. As an Amazon Associate I earn from qualifying purchases.
Unicorn Party Ideas on a Budget
Planning a unicorn them party doesn't have to cost a lot of money. There are lots of unicorn birthday party ideas that you can make yourself or purchase inexpensively.
The day should be all about the birthday kid so plan your budget where it will make the most impact. if they have their heart set on a unicorn cake, you'll want to be sure to get them one.
If they would prefer to unicorn decorations and unicorn headbands for all the guests, I'll share some places to find them affordably.
Plus, remember you can DIY unicorn ideas as well. Keep reading to get started on your unicorn themed party.
How to decorate a unicorn cake
Decorating a unicorn cake is simpler than you might think and can be done at a fraction of the cost of a bakery. Here's how to do it:
Bake your cake and let it cool. You can use any flavor you like. Frost it with a base layer of white frosting.
For the unicorn horn, take a sugar cone and lightly brush it with edible glue or just lightly dampen it with water. Then, roll it in edible glitter. Let it dry, and then place it on top of the cake.
Use whipped cream to create the unicorn's hair. You can use food coloring to tint the whipped cream in pastel shades if you like. Pipe it around the top of the cake and down the sides in a mane-like pattern.
Finally, add a touch of magic with rainbow sprinkles. You can sprinkle them over the whipped cream, or create patterns, depending on your preference.
And there you have it, a beautiful unicorn cake!
If this seems to much for you to handle, you can create unicorn cupcakes with frosting in bright colors. Kids will love this simple delicious treat.
Unicorn horn treats
Creating unicorn horn treats is a fun and fuss-free activity that can also serve as a party activity for the little ones.
Here's how to make them:
Start with store-bought sugar cones. They form the perfect base for our unicorn horns due to their shape and texture.
Melt a variety of colored candy melts in separate bowls. You can choose any colors that fit your party theme, but pastel shades typically work best for a unicorn theme.
Dip the sugar cones into the melted candy, covering them completely. If you want a multi-colored effect, dip the cones into different colors in sections, allowing each layer to dry before applying the next.
While the candy melt is still wet, you can add additional decorations like edible glitter or colorful sprinkles. Or, leave them as they are for a sleek look.
Allow the cones to dry completely on a sheet of wax paper. Once they're dry, they're ready to be enjoyed!
These unicorn horn treats are not only cute but also delicious and will surely be a hit at any unicorn-themed party.
Unicorn Party Favor Ideas
To ensure your guests leave with a piece of the magical unicorn experience, consider these affordable and delightful unicorn party favor ideas:
Unicorn Headbands: These can be easily made at home with some craft supplies or purchased inexpensively online. They make for a great party favor that kids can wear during the party and take home afterwards.
Unicorn-Themed Bubbles: A fun and interactive party favor that can provide additional entertainment during the party. You could DIY by simply attaching unicorn stickers or labels to small bubble bottles.
Unicorn Stickers or Temporary Tattoos: Kids love stickers and temporary tattoos. You can find a variety of unicorn-themed options that are affordable and sure to be a hit.
This product presentation was made with AAWP plugin.
Unicorn Coloring Books: This is another affordable party favor that also provides an activity for the party. You can find free printable unicorn coloring pages online and just need to provide the crayons.
Unicorn Bath Bombs: A little more on the luxurious side, but still affordable especially if bought in bulk. These can be a fun and unique party favor, just be sure to check with parents for any potential allergies.
The most important part of any birthday party favor is the joy it brings to the kids, and these unicorn-themed favors are guaranteed to do just that!
Remember that you don't need to have goodie bags. Party supplies can be expensive so it's ok to send kids home with a few unicorn party favors rather than goodie bags.
Easy Unicorn Party Games for Kids
Here are a few unicorn party ideas on a budget. You can turn these simple activities into a unicorn party idea by keeping to the theme. Or, you may want to try face painting as a simple alternative.
Unicorn Ring Toss:
Create a fun and simple game with a unicorn horn and some homemade rings. For the unicorn horn, you can use either a cone or a decorated hat. As for the rings, you can make them out of cardboard or buy plastic ones from any dollar store. The children will take turns trying to toss the rings onto the unicorn horn. This game is not only fun but also helps to improve hand-eye coordination.
This product presentation was made with AAWP plugin.
Pin the Horn on the Unicorn:
This game is a fun spin on the classic 'Pin the Tail on the Donkey.' Draw or print out a large picture of a unicorn without its horn. Then, create separate horns using cardstock or thick paper. Blindfold each child in turn, spin them around gently, and see who can get their horn closest to the right spot on the unicorn. Check this one out.
Unicorn Treasure Hunt:
Hide small unicorn-themed items, like stickers or plastic toys, around your party area. Each child gets a small gift bag or basket to collect their treasures. Give the children clues or let them explore freely. The child who collects the most treasures wins.
Just make sure you have enough treasures so that every child gets a prize. This game is sure to keep the little ones entertained and engaged. These treasure hunt items can double as treats for your party guests.
This product presentation was made with AAWP plugin.
How to make a unicorn gift bag
Making a DIY unicorn gift bag is not only cost-efficient, but it also adds a personal touch to your unicorn-themed party. These are very affordable.
Here's how you can create your own unicorn gift bags:
Start with a plain white gift bag. Choose a size that fits the favors you plan to give. You can find these at any local craft store or online.
Use colored craft paper to cut out shapes for the unicorn's ears and horn. Pink or purple for the inner ears and gold for the horn work perfectly. Glue these onto the top of the bag.
For the eyes, you can either draw them on with a black marker or cut out shapes from black paper. Add eyelashes for a more endearing look.
The most fun part—creating the unicorn's mane! Use multi-colored ribbons or strips of tissue paper. Glue them just under the horn and ears in a cascading manner.
Finally, write each guest's name on their bag with a metallic marker to add a special touch.
And there you have it—your DIY unicorn gift bags ready to be filled with unicorn-themed treats and surprises! This can be a fun activity that even the kids can participate in. They'll love taking home their unique bag full of magical treasures.
How to make a unicorn headband
Creating a unicorn headband is an easy and fun DIY project that adds a magical touch to any unicorn party. Here's how to make one:
Start with a plain headband. It can be any color you prefer, but white or pastel shades best match the unicorn theme.
For the unicorn horn, cut a piece of gold or glittery cardstock into a large triangle. Roll it into a cone shape and secure it with glue. You can adjust the size of the horn based on your preference.
Attach the horn to the headband using a hot glue gun. Make sure it's secure.
Now, it's time to create the ears. Cut two ear shapes from white felt and two smaller ones from pink felt. Glue the pink pieces onto the white ones, and then attach the ears to the headband on either side of the horn.
For the final touch, add some flowers. You can use faux flowers or make your own from colored felt or fabric. Arrange them around the base of the unicorn horn and secure with glue.
And there you have it, a delightful unicorn headband! This whimsical accessory is perfect for guests to wear at the party and take home as a keepsake. This is a fun alternative to sweet party favors.
What to serve at a unicorn party
When it comes to food and beverages at a unicorn party, you can make ordinary items extraordinary with a little creativity!
Lemon Lime Soda: This refreshing drink can be turned into a magical concoction with the addition of a scoop of rainbow sherbet. Serve it in clear plastic cups to let the vibrant colors shine through.
White Chocolate Dipped Pretzels: Dip pretzel rods into melted white chocolate, then sprinkle them with edible glitter or colored sugars for a sweet, crunchy treat that's as delightful to look at as it is to eat.
Pudding Unicorn Cups: Prepare single servings of vanilla pudding in clear plastic cups. Add food coloring to the pudding to create different colors and layer them in the cups. Top with whipped cream and rainbow sprinkles to represent a unicorn's mane. You can even add a candy unicorn horn on top for an extra touch of magic.
Remember, the key is to incorporate the unicorn theme colors and elements into your dishes. With a dash of creativity, even simple food items can become enchanting treats that align with your unicorn themed birthday party theme.
Fore more ideas for a unicorn birthday party, think about rainbow themed food. If it's a rainbow theme, it will probably work for unicorn party ideas as well.
Tips to saving money on a child's birthday party
Planning a child's unicorn-themed birthday party? Here are ten tips for creating a magical day on a budget:
DIY Decorations: Craft your own unicorn-themed decorations using inexpensive materials like cardstock and craft paper. Create banners, table centerpieces, and wall décor with a little creativity and effort.
Printables: Look for free unicorn-themed printables online. This can include invitations, labels, thank-you notes, and even games.
Thrift Store Costumes: Visit your local thrift store for dress-up items like tutus and silk scarves. These can serve as "unicorn attire" for the guests.
Homemade Unicorn Headbands: As mentioned above, making your own unicorn headbands is cost-effective and fun.
Bulk Buy: Purchase your party supplies in bulk. This often works out cheaper than buying individual items.
Potluck: Instead of providing all the food, ask guests to bring a dish. Make it fun by suggesting they bring unicorn-themed food.
DIY Unicorn Cake: Baking and decorating your own unicorn cake or cupcakes can save a substantial amount of money. There are countless tutorials online to help you.
Reusable Items: Opt for reusable items like tablecloths, plates, and cups. Not only is this eco-friendly, but you can also use them for future parties.
Balloons: A few strategically placed balloons can make a massive impact. Choose unicorn colors like pastel pink, purple, and turquoise.
Scavenger Hunt: Instead of buying lots of party games, organize a unicorn-themed scavenger hunt. The only cost is your time to set it up and small, inexpensive prizes.
Remember, a successful party isn't about how much you spend, but about the fun and memories created. With a little creativity, you can plan a fantastic unicorn-themed party that won't break the bank.
Related Reading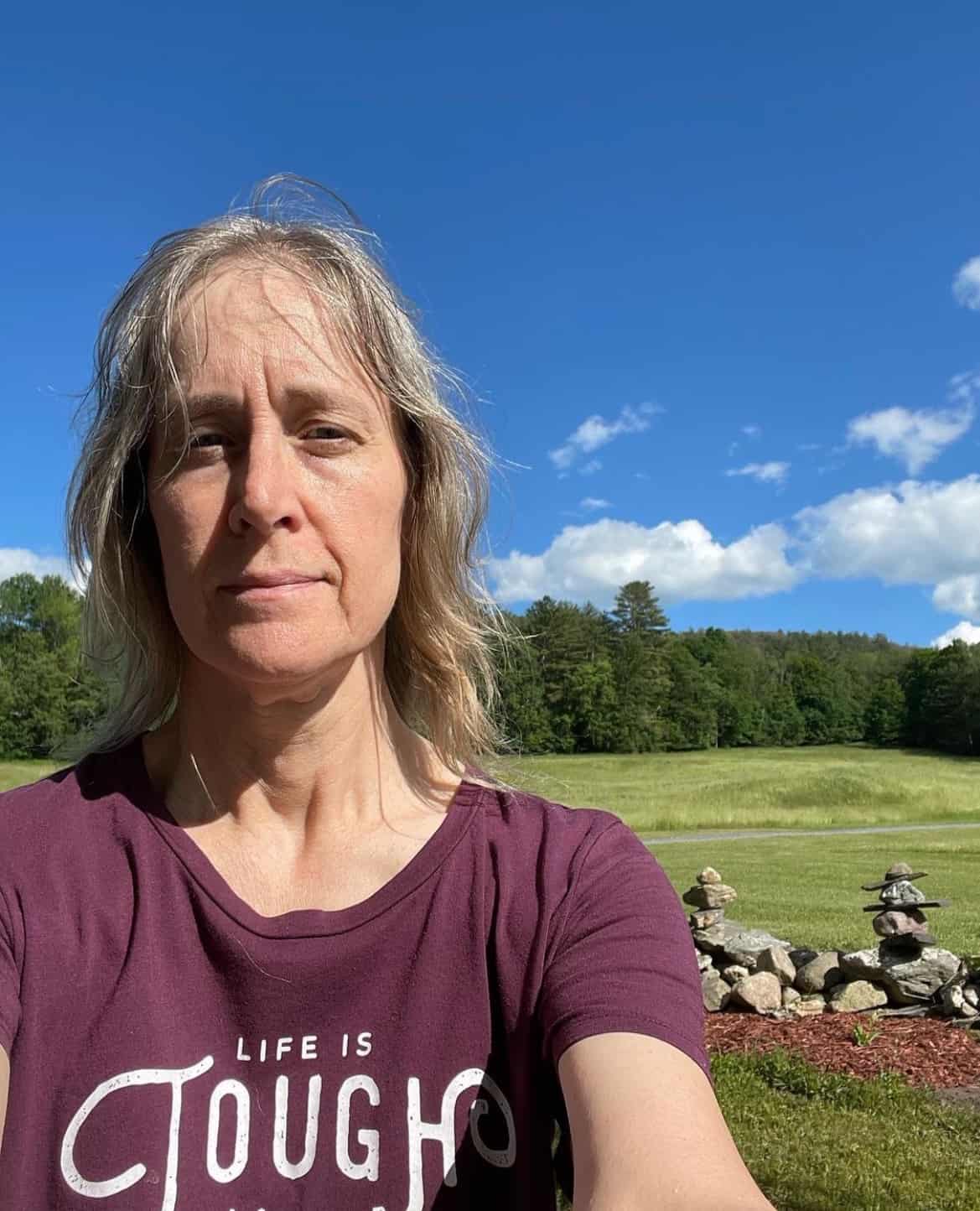 Ellen is a busy mom of a 24-year-old son and 29-year-old daughter. She is Grandma to one adorable baby girl. She owns six blogs and is addicted to social media. In what little spare time she has, she loves to read, watch movies, and play games. If you'd like to work together, email info@in-our-spare-time.com to chat.