Last Updated on April 15, 2023 by ellen
The first day of school is quickly approaching. So, make sure you're all set before it's time to head back into the grind! Here are some helpful back to school cleaning tips that will have your house in order and ready for a new year.
Posts may be sponsored. This post contains affiliate links, which means I will make a commission at no extra cost to you should you click through and make a purchase. As an Amazon Associate I earn from qualifying purchases.
Back to School Cleaning Tips
While you're getting ready for the new year, check out the best way to label school supplies. Or, you might find these back to school tips for STEM to be helpful.
Back to school time is a busy and stressful time, but it doesn't have to be. With these helpful cleaning tips, you can get your house in order for the new year without spending hours on end scrubbing floors and bathrooms.
There are lots of back to school cleaning tips out there. But, not many of them are really helpful. Most don't take into account that everyone's home is different or that some people just want a few simple steps they can follow quickly. That way they can go enjoy their kids' first day at school rather than being stuck inside all day doing chores.
I've got you covered with these easy-to-follow step-by-step instructions for getting your whole house clean in no time flat. Best of all, you can use everyday household products like vinegar, baking soda, lemon juice, and more!
How to clean a messy home
Before you begin cleaning, it's important to put things away where they belong. It's next to impossible to dust or vacuum if you have things scattered all over the floor and every flat surface in the home.
Take a quick look around the room and put things where they belong. Throw away the trash. Donate things that are no longer useful. And, put things where they belong.
Clean your furniture
All furniture needs to be cleaned. Using baking soda and a vacuum cleaner, you can make this task easier by sucking up the dust from your surfaces with ease! Simply sprinkle the baking soda on the furniture and vacuum it up. This will freshen the fabric without chemicals.
Struggling to keep up with the housework? Check out these tips on how to clean your house with a baby. Or, get the kids involved and learn more about spring cleaning with kids.
Dust all surfaces in your house
Dust is a buildup of dirt, pollutants, and other contaminants that can cause serious health issues if not properly cleaned. Prevent these problems by using dusting as your opportunity to clean! Dust all surfaces in the house – this includes bookshelves, windowsills, tables/desks, etc.
You can wipe down countertops with vinegar and baking soda. And, you can wash windows with a 50/50 mixture of vinegar and water.
Wash the dishes and counters
Make it a habit to wash the dishes as soon as you're done with them. Not only will this save wear and tear on your dishware, but also keep our kitchen clean and smelling fresh!
Washing off all of those food particles from dirty plates or glasses can be difficult if we let too much time go by between uses. That's especially true for stubborn stains like tomato sauce or oil that's been used in cooking meat earlier in the day. That's why washing after each use helps make cleanup quicker and easier down the road!
Finish the laundry
Fold your clothes and put them away rather than stacking them. If you want your folded clothing items such as skirts, shorts, and shirts to look nice once again then it's best if you store them in a place where the fabric can remain soft. That way there won't be creases or wrinkles from stacking your clothes.
Wipe down appliances
Wiping down the inside of your refrigerator and microwave with soap is a great way to keep them clean! With microwaves, it's important not only to wipe out any spills that happen while cooking but also on all sides as well. If you've noticed streaks in your fridge or freezer from condensation, then wiping these appliances with water will help remove this buildup over time.
Finally, while you're at it, be sure to clean out the refrigerator and make note of any lunch supplies you need for back to school.
Vacuum the house thoroughly
In order to keep your house clean, it's important that you vacuum on a regular basis. Thankfully there are multiple ways of doing so with more technological advances than ever before like the Neato Robotic D8 Vacuum Cleaner.
With kids and pets, it's hard for anyone to keep up with this responsibility. But, you can use a Neato Robotic D8 vacuum to make cleaning so much easier. They have such an innovative design All you need do is program them and let them go while doing something else.
What is the D8?
Here are just some reasons why the D8 outperforms other vacuums and why I've included it as one of my back to school cleaning tips.
The Neato D8 can run up to 100 minutes on a single charge. If it runs out of juice and needs more power to finish its job, the robot will automatically recharge itself and resume cleaning.
The Spiral Combo Brush makes such a huge difference. It tackles any surface! The 0.7-liter dirt bin can hold more and gives you an even better clean—so your home will look cleaner in no time with this handy gadget.
This vacuum cleaner is perfect for homes that have up to 750 sq. feet of floor space and need cleaning on a single charge.
Your robot sucks up a lot of dust and debris. The high-performance filter is designed to trap the stuff that makes us sneeze, capturing 99% of allergens in its net.
Finally, you can control your robot from anywhere in the world! Tired of coming home to a messy house? Download MyNeato and schedule cleaning for when you're not there. Or create virtual zones online that define areas off-limits to your cleaner.
Back-to-school cleaning is tough. It can be frustrating to find time and energy for the endless vacuuming, wiping down of counters, scrubbing bathroom tile grout…and you're only halfway done! But that's why Neato robotic vacuum owners are so thankful. They never have to worry again about having to vacuum.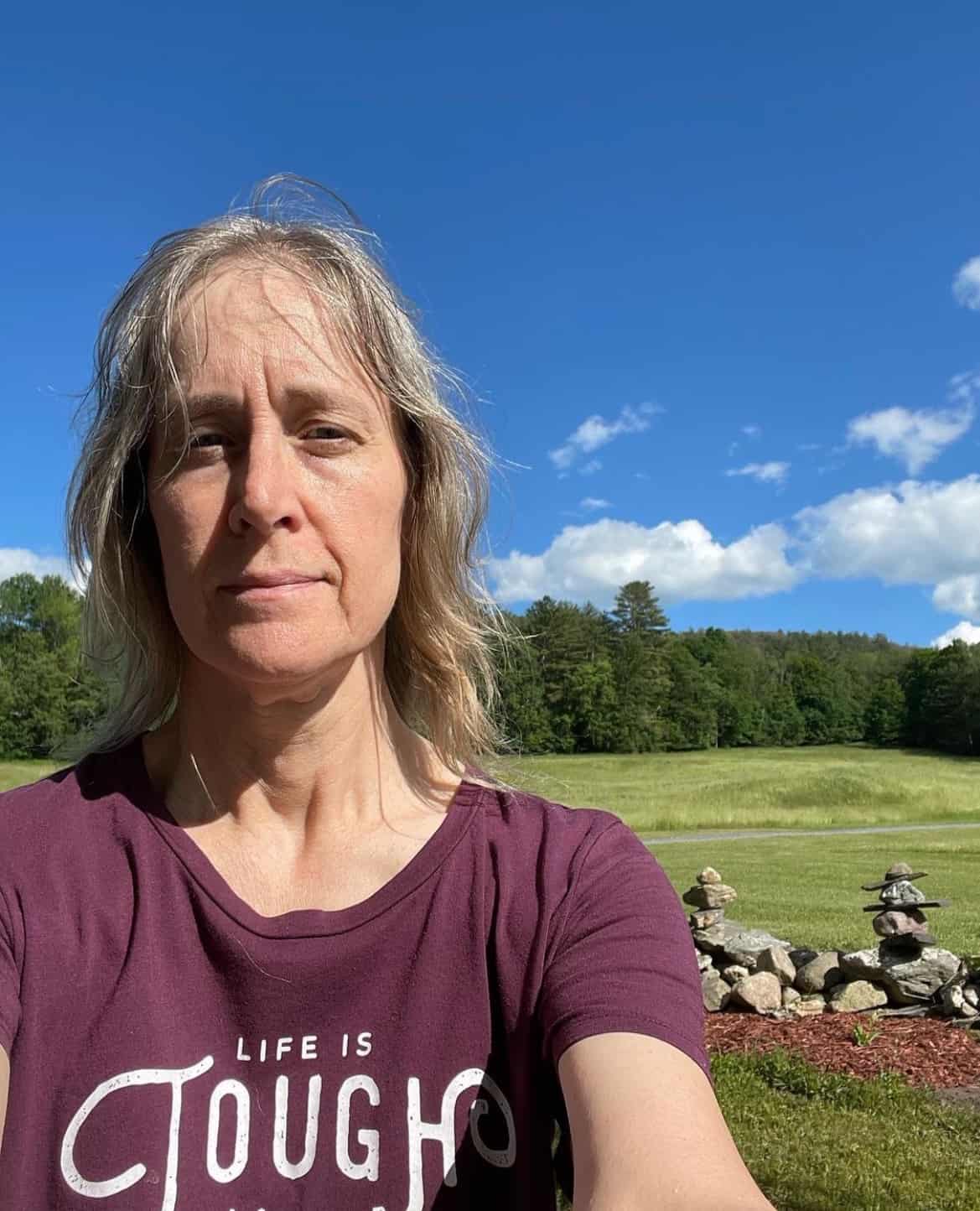 Ellen is a  of a 25-year-old son and 30-year-old daughter. She is Grandma to one adorable toddler. In what little spare time she has, she loves to read, watch movies, check out the latest toys, and play games.