Last Updated on February 5, 2023 by ellen
Check out the best wooden puzzles for adults and find out why wooden jigsaw puzzles are a must-have if you're looking for a beautifully crafted gift.
Posts may be sponsored. This post contains affiliate links, which means I will make a commission at no extra cost to you should you click through and make a purchase. As an Amazon Associate I earn from qualifying purchases.
Best Wooden Puzzles for Adults
Wooden puzzles or jigsaw puzzles? Wooden or paper? We all know the classic image of a jigsaw puzzle: it's got a wooden frame and 1000 ingeniously interlocking pieces that fit together to create a lovely image.
The best jigsaw puzzles are made from wood, as they're more durable and will last longer than their paper counterparts. They make the perfect gift for adults and children alike.
Why use a wooden jigsaw puzzle? Wooden jigsaw puzzles are often made of real wood, which is both sturdier and more attractive than traditional puzzles.
If you're looking for a gift with history and charm that will delight generations of puzzlers, then choose a wooden jigsaw puzzle as the perfect present.
Flat wooden jigsaw puzzles are also easier to store, so they're great for people who don't have much space. Once you've finished your puzzle, all you need is a nice frame and it can be displayed on the wall.
Jigsaw puzzle shapes
Jigsaw puzzles come in a variety of shapes – from a standard square or rectangular to some more unusual shapes. You might be surprised by the number of different types of puzzles you can choose from!
Wooden jigsaw puzzles are not just for kids. The small pieces in adult puzzles make them fun for all ages. The whole family can enjoy putting these together. Check out this wooden puzzle box if you're looking for something to challenge you.
Many puzzles come in a shape that matches the puzzle. So you may find a tree-shaped puzzle where the design is a forest full of trees.
Or, you may find a barn animals wooden jigsaw puzzle in the shape of a barn. There are lots of different types of challenging puzzles that the whole family will enjoy.
Check out the different shapes you can find for a wooden jigsaw puzzle. I love this gorgeous bear puzzle. It's painted such vibrant colors.
Are wooden puzzles better?
Some people claim that wooden puzzles are better because they last longer. Others say that the tiny nooks and crannies on wooden jigsaw puzzles make them easier to put together.
There are lots of jigsaw puzzles for adults who find it easier to work with wooden puzzle pieces. Putting together a challenging puzzle can be a great way to relieve stress.
Also, the wooden pieces are often made of high-quality wood that has been laser cut. These premium quality puzzle pieces are made of a high-quality material that is non-toxic and offers a perfect fit when you put it together.
Why buy wooden puzzles for adults?
Buying a wooden jigsaw puzzle is perfect if you want to give a beautiful heirloom gift that will be treasured for years. Once you put your puzzle together, you can easily frame it and hang it on the wall to enjoy in the future.
What is the best brand of wooden jigsaw puzzle to buy?
There are so many brands to choose from! Here are some of the top-selling wooden jigsaw puzzles right now:
Liberty Puzzles – One of the best-known names in wood jigsaw puzzles, They have many years of experience making superior quality wooden jigsaw puzzles. These puzzles are made in the USA.
Wentworth Puzzles – This English brand focuses on laser-cut high-quality wooden puzzles in a variety of interesting designs. Images include art and landmarks, fun designs, and holidays. Check out the selection here.
Are wooden puzzles better?
It's a matter of personal preference. Wooden jigsaw puzzles are more difficult to put together, but they're sturdier and look lovely once finished.
If you get puzzles made of high-quality material, you can expect them to last for years. You can glue them together and put them in a frame. Look for beautiful wooden puzzles with colorful designs and bright colors.
What is the most interesting wooden jigsaw puzzle?
That would have to be the 3D puzzle! Designers from all over the world create some amazing works of art in this category.
These adult wooden jigsaw puzzles can really inspire your creativity and get your brain cells working. If you're looking for something more challenging, look for puzzles with a higher piece count.
The more pieces there are, the more challenging the jigsaw puzzle will be. It also means that there will be small pieces rather than larger ones. Most wooden jigsaw puzzles for adults have at least 500 pieces.
Best wooden jigsaw puzzle list
You may enjoy a few of these wood puzzles for adults.
How to play with wooden jigsaw puzzles?
There are many different types of wooden jigsaw puzzles, including traditional flat puzzles, 3D puzzles that pop out when put together, and magnetic puzzles where the puzzle pieces stick together without glue or adhesive.
Wentworth Wooden Puzzles
Wentworth Wooden Puzzles are manufactured in England. They use high-quality materials to create wooden jigsaw puzzles with a perfect fit. The company works with many artists and illustrators to create amazing images on their products.
Wentworth Wooden Puzzles is one of the most popular brands of wooden jigsaw puzzles for adults right now. Their products are made from eco-friendly materials and use non-toxic dyes safe for children who might play with them.
Wentworth Wooden Puzzle products include:
3D puzzles – Once you put these puzzles together, the puzzle is 3D. Children will love playing with these fun designs, but also adults can enjoy a good challenge!
I really love the bright colors that you can find in these wood puzzles from Wentworth Puzzle. The detail included in the design makes these a challenging choice if you enjoy puzzles.
Traditional flat puzzles – The most traditional type of puzzle has hundreds of pieces. It's one of the best toys for adults who want to relax and focus on an educational activity that will help them develop their brains.
Artifact puzzles
Artifact wooden jigsaw puzzles are inspired by real-life objects, such as the top of a table or a chair. They're great for people who like industrial and rustic designs.
If you want a wooden puzzle that inspires creativity, this is the type you'll enjoy.
What is a burr puzzle?
A burr puzzle is a jigsaw puzzle with pieces that interlock, but not in a symmetrical way. A traditional example of this type of jigsaw is the peg and hole game, which was probably invented around the same time as the modern jigsaw puzzle (the 1850s). Some types of Jenga games are also burr puzzles.
You can check out this type of puzzle here.
Garden themed puzzles
Are you a fan of plants and flowers? These wooden jigsaw puzzles feature fun designs that will give you a break from your busy day. The nature-themed puzzle images make it easy to escape to a relaxing garden.
I really love this nature-themed puzzle set. It really would look gorgeous on the wall.
Wentworth puzzle pieces fit together perfectly and they're made from sturdy high-quality wood that will last you a long time. The puzzles come in different sizes and you can pack them neatly in the box when you're not using them.
If you'd like to try a jigsaw puzzle made of wood, I hope you'll check out a few of the wooden puzzles I've suggested here. So, grab your best friend and spend a few hours with one of these beautifully crafted choices.
Related Reading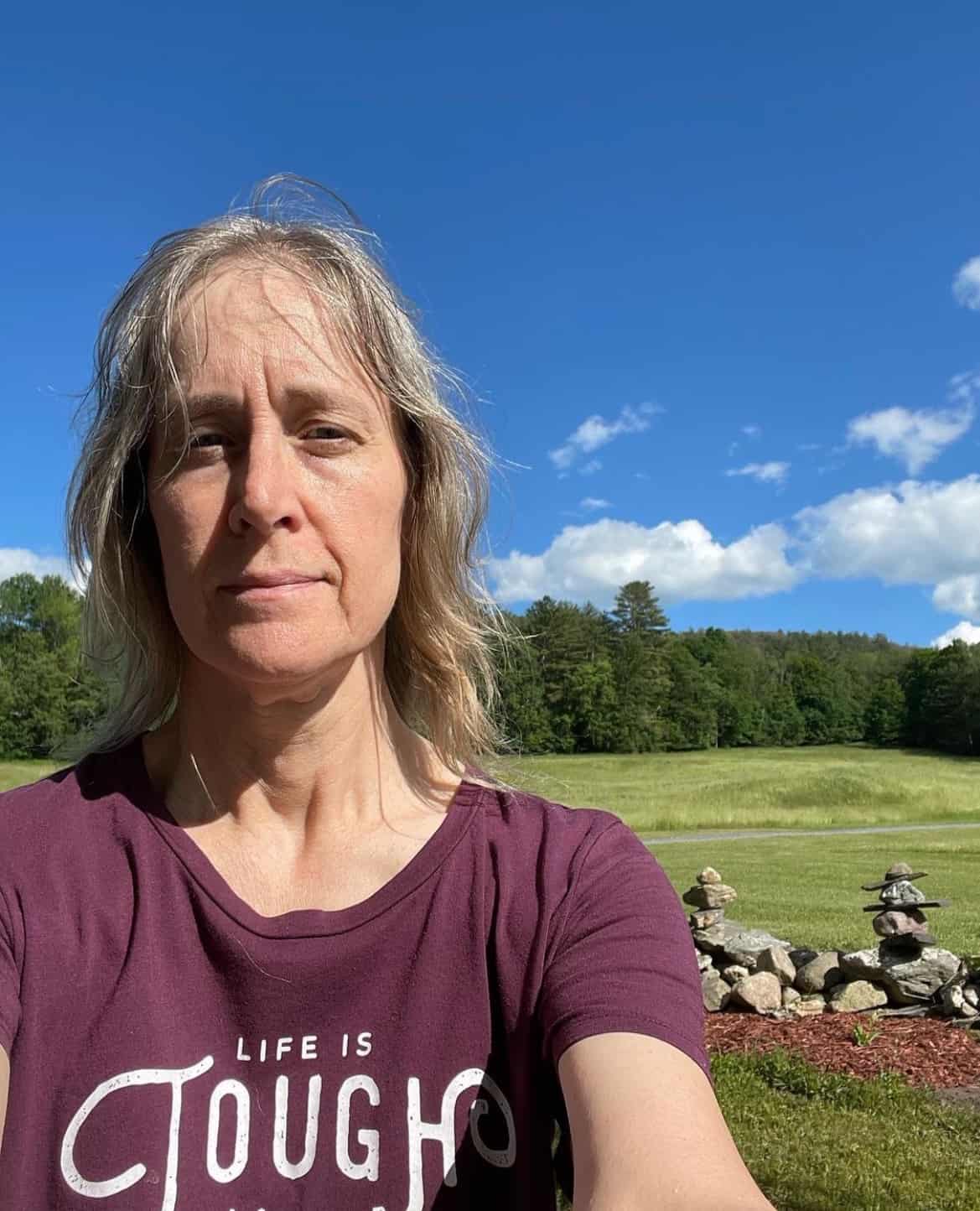 Ellen is a busy mom of a 24-year-old son and 29-year-old daughter. She is Grandma to one adorable baby girl. She owns six blogs and is addicted to social media. In what little spare time she has, she loves to read, watch movies, and play games. If you'd like to work together, email info@in-our-spare-time.com to chat.