Last Updated on April 9, 2022 by ellen
Posts may be sponsored. This post contains affiliate links, which means I will make a commission at no extra cost to you should you click through and make a purchase. As an Amazon Associate I earn from qualifying purchases.
These books about Irish hauntings are a bit different than your traditional St. Patrick's Day stories. But, if you're one of those people that like movies like Leprechaun, you just might enjoy this collection of stories. Check out these spooky stories about Ireland.
Books About Irish Hauntings You Need to Read
Here in the United States, when many people think of Leprechauns, they think of little green men with pots of gold at the end of a rainbow. Images of the Lucky Charm's Leprechaun come to mind when we imagine what they looked like.
In reality, traditional Leprechauns weren't very nice. And. they weren't cute little men dressed in green. Mythical Leprechauns could be downright unpleasant and mean according to traditional Irish folklore. These books about ghosts and hauntings in Ireland are ones that I'm looking forward to reading for St. Patrick's Day. I'll just be certain to keep the lights on when I read these books about Irish hauntings just in case.
Ghosts in Irish Houses
Ghosts in Irish Houses: A Collection of Ghostly Folk Tales
– Born in Ireland at the end of the nineteenth century, James Reynolds was a talented painter, expert horseman, and the author of Paddy Finucane: A Memoir; A World of Horses; Ghosts in American Houses; and many other books. One of his best works is this lively compilation of Irish ghost stories that reflects the rich Celtic imagination. Drawn from his personal collection of over 200 tales—ranging from the tenth to the twentieth centuries—these twenty-two yarns are a mix of the eerie, the terrifying, and the madly comic.
True Irish Ghost Stories
True Irish Ghost Stories.
– Poltergeists and banshees, spirit-filled houses, and deathbed scenes pervaded by specters fill this enchanting treasury of tales based on supernatural phenomena. Compiled from Ireland's abundant reserve of ghost stories, this richly varied collection of legendary and ancestral phantoms, uncanny forewarnings of death, and a host of other unearthly experiences relies on the memories of ordinary Irish folk scattered throughout the isle.
The House on the Borderland
The House on the Borderland (Dover Mystery, Detective, & Other Fiction)
– A reclusive man, retreating to the Irish countryside with his sister, finds himself one day at the portal to another dimension. Years later, amid the crumbling ruins of his home, a pair of travelers find his diary and its horrifying details of the terrors that stalked his world — grotesque, swine-like monsters crawling from an abyss to swarm about the doors, fierce storms that threatened to unleash malevolent supernatural powers, and a harrowing vision of the death of the solar system.
The Celtic Twilight
The Celtic Twilight: Faerie and Folklore
– Best known for his poetry, William Butler Yeats (1865–1939) was also a dedicated exponent of Irish folklore. Yeats took a particular interest in the tales' mythic and magical roots. The Celtic Twilight ventures into the eerie and puckish world of fairies, ghosts, and spirits. "This handful of dreams," as the author referred to it, first appeared in 1893, and its title refers to the pre-dawn hours when the Druids performed their rituals.
A Haunted Land
A Haunted Land: Ireland's Ghosts by Bob Curran and Robert Curran – The spirits of the dead return in many shapes and in many locations in Ireland. There are the wraith-like ghosts and the full-bodied type, the dangerous and damaging, the threatening and the merely frightening. There are notorious buildings where down through the centuries specters have been seen or heard, some, such as Leap Castle, where psychics have been overwhelmed by the intensity of the atmosphere.
Irish Ghosts
Irish Ghosts: The Most Haunted Locations of Ireland
– This guide offers information on the most haunted locations of Ireland. Each location includes information on its history, and the spirit(s) believed to haunt the property. (not currently available)
Irish Ghost Tales
Irish Ghost Tales by Tony Locke – Do ghosts exist, do supernatural beings walk the land and do creatures linger in the shadows? Are legends of blood-sucking creatures based on some truth found on the edges of reality? In this book, Tony Locke will take you on a journey through the magical land of Erin. You will explore castles and graveyards, and be introduced to banshees, warlocks, specters, poltergeists, and the Undead. You will read about the spirit of a child that possesses a doll, the vengeful druid who guards a tomb and the ghost of a cannibal woman who enjoyed eating children.
Irish Tales from the Otherworld
Irish Tales From The Otherworld: Ghosts, Fairies And Evil Spirits by Bob Curran – In Ireland, the supernatural is usually never far away. It lies sleeping beneath a seemingly peaceful and beautiful landscape, just beyond our vision but ready to emerge when we least expect it or when we inadvertently stir it to life. This book draws you into this mysterious otherworld, a world of fairies, ghosts, sheehogues, and other horrors. A weaver strikes a bargain with the fairies with tragic consequences. A young girl unwittingly invites a poltergeist into her family home, causing mayhem. A group of fishermen, lost at sea in a thick fog, discover there is someone – or something – else on their boat.
The Haunter of the Moor
The Haunter of the Moor: An Irish Ghost Story by Jeffrey Kosh – Patrick Conroy, a young American student of medicine in Dublin, decides to take a break from the hustle and bustle of the big city and spend a month in the quietude of the wild and beautiful Glencree valley, County Wicklow. However, surrounded by local legends and myths, he is soon dragged into an ancient mystery that has haunted the village of Ballymore for centuries. Set on the background of the tumultuous years preceding the War of Independence, and colored by Irish folklore, the Haunter of the Moor is a ghost story written in the style of Victorian Gothic novels.
So, did you enjoy these books about Irish hauntings? For more St. Patrick's Day entertainment, visit a few of my favorite bloggers:
You may also like:
Looking for more Irish fun? You may like 10 Best Leprechaun Movies.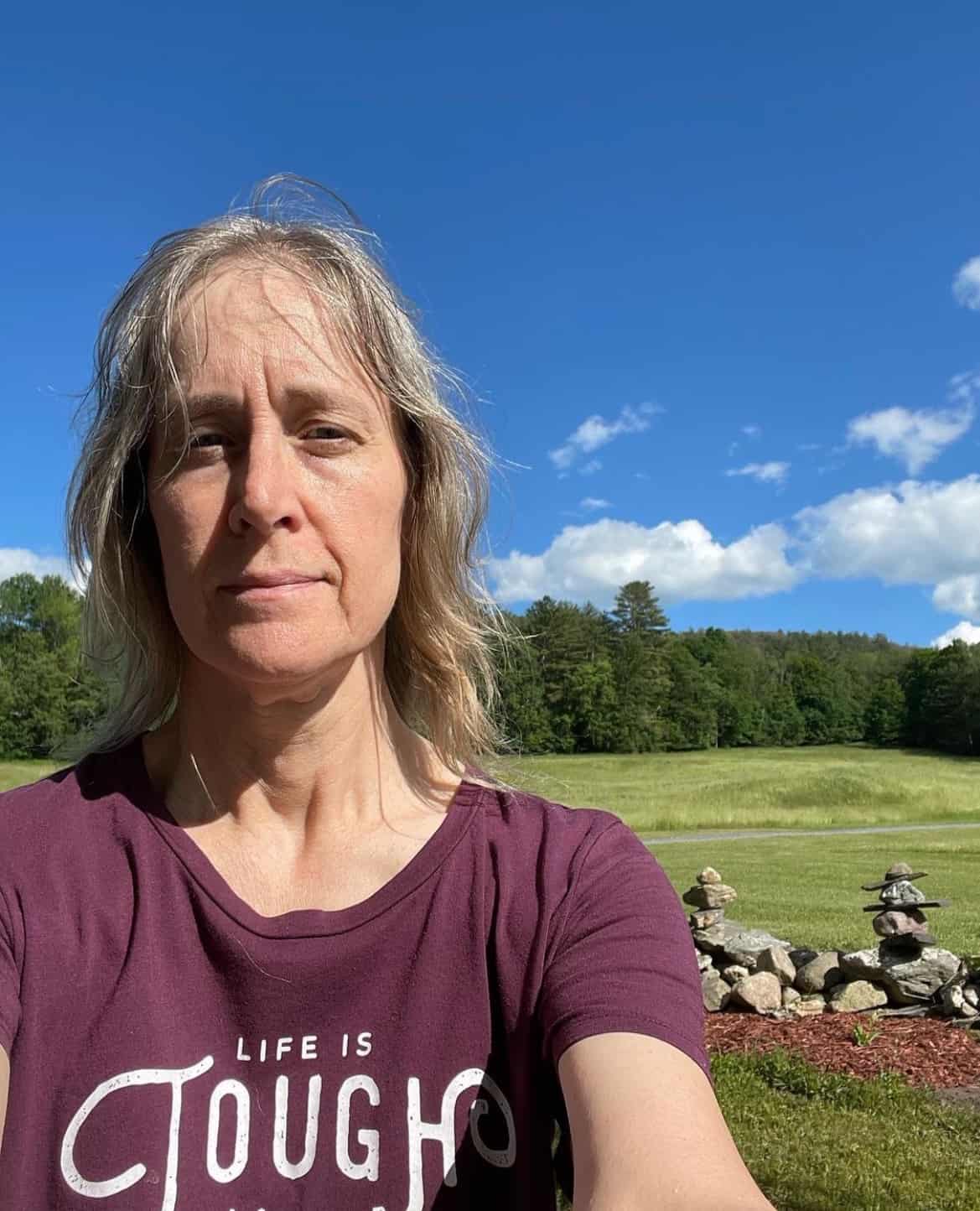 Ellen is a  of a 25-year-old son and 30-year-old daughter. She is Grandma to one adorable toddler. In what little spare time she has, she loves to read, watch movies, check out the latest toys, and play games.