Last Updated on January 7, 2023 by ellen
Have you seen the Chalk of the Town T Shirts and bags? I reviewed their shirts a few months ago and wanted to share their latest designs with you.
Posts may be sponsored. This post contains affiliate links, which means I will make a commission at no extra cost to you should you click through and make a purchase. As an Amazon Associate I earn from qualifying purchases.
Chalk of the Town offers these really neat chalkboard t-shirt kits. You can create all of your own designs and then wipe them clean and start over.
Chalk of the Town T Shirts and Bags
Chalk of the Town is a line of chalkboard products ranging from T-Shirt and Long Sleeve Kits to Tote Bags to Patches, allowing both kids and adults to create and design their own wearable fashion using Chalkboard markers.
PLUS they're both erasable and reusable so you can design again, again, and again!
Chalk of the Town offers products with a fun chalkboard surface on the front. You can color, draw, or write a message on this surface using chalkboard markers. Then, just wipe off the message with water and toss it in the wash to start over.
These are so much fun to use and wear because you can let your creativity shine every day. You can wish everyone a Merry Christmas. Let them know today is your birthday. Draw something you're passionate about. Or, just doodle and relieve stress.
Chalk of the Town T Shirts Kit
The easiest way to get started is with their kit. It includes the shirt (you pick the size) along with water-based markers, an erasing cloth, and a stencil.
You can choose shirts in a variety of sizes, colors, and both short or long sleeves. And, yes they have adult and youth sizes. I found the Chalk of the Town size chart to be very accurate when it comes to sizing.
What are the ages for these products?
Chalk of the Town T Shirts and Bags are intended to be created by children ages 4 and up. It's important that your child is old enough to color on the chalkboard surface and not on the cloth itself. And, you don't want them to get marker all over everywhere even though it is water-based.
What do they have besides t shirts?
I was so excited when I saw the new products they added to their line! In addition to the t shirts, you can now get:
This is so much fun! You can use the Nutcracker stencils on the tote bag, t shirt, or long-sleeved shirt and make a holiday design to show off your holiday spirit.
This is a fun craft for the kids to do the day before Christmas so they can wear their shirt while they open gifts.
Are there other stencils?
Yes, there are! You can get the Nutcracker stencil. Or, choose from Birthday, Peace, Space, Best Day, or Happy Camper. There's fun for every type of occasion.
How many markers do I get?
How many markers you get depends on the kit you purchase. Kits include three, two, or one marker depending on the variety you pick.
My thoughts
I love the Chalk of the Town T Shirt kits and the other products in their line. They are fun for both kids and adults And, you can make a new design every time you wear it.
They really do come clean each time you wash them. And, the markers last a long time so this is a fun re-usable craft that you don't need to run out and buy more supplies for.
Where can I find Chalk of the Town T Shirts?
Look for these on Amazon. Or, you can find them in stores like Walmart.com. Just check the arts and crafts section of your favorite store.
Related Reading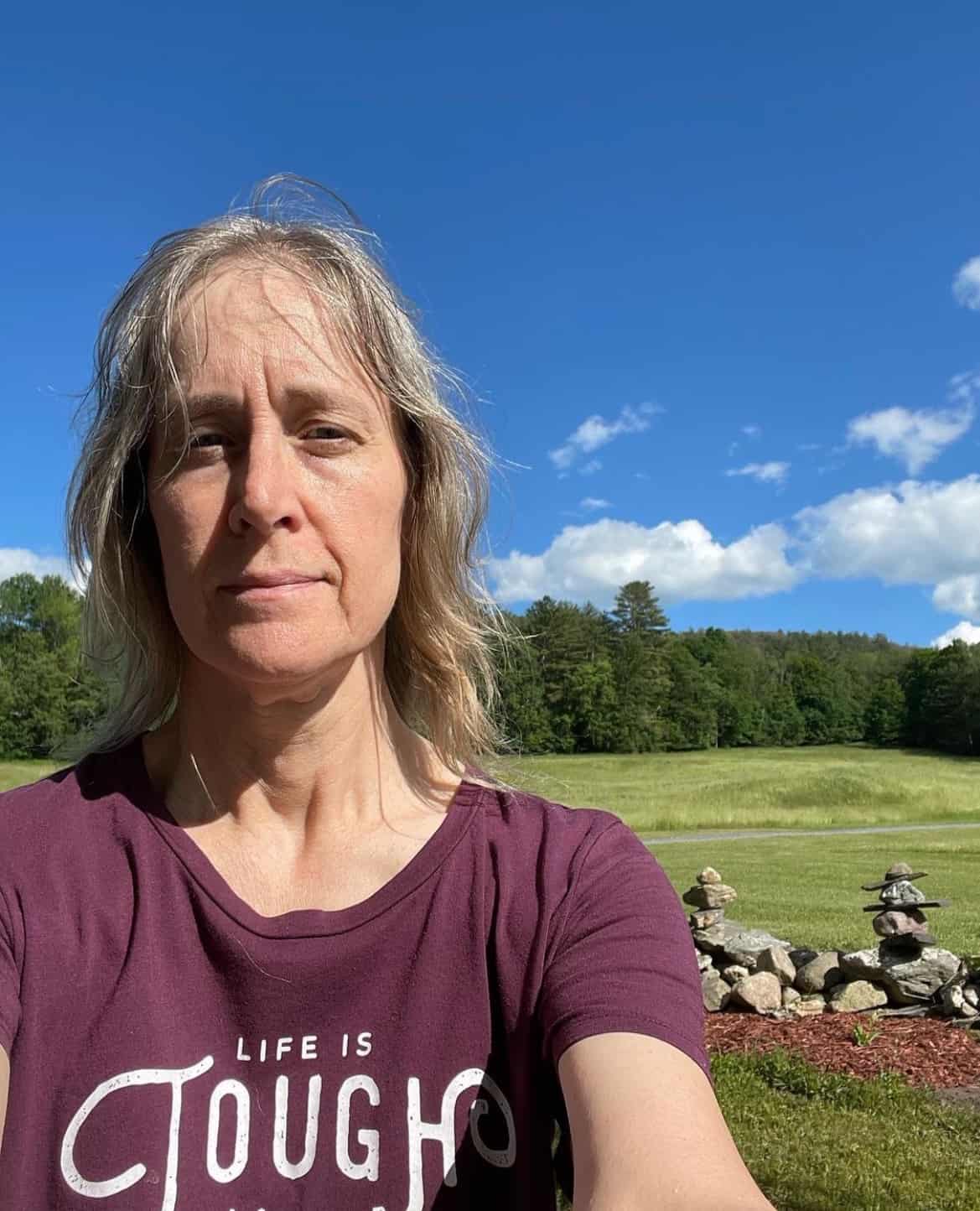 Ellen is a  of a 25-year-old son and 30-year-old daughter. She is Grandma to one adorable toddler. In what little spare time she has, she loves to read, watch movies, check out the latest toys, and play games.