Last Updated on January 7, 2023 by ellen
Wondering how to keep your deck safe for kids? Check out these simple tips for building a safe deck and upgrading your existing outdoor area.
Posts may be sponsored. This post contains affiliate links, which means I will make a commission at no extra cost to you should you click through and make a purchase. As an Amazon Associate I earn from qualifying purchases.
There are all sorts of home improvement options you need to consider to make your home safer for your children and your family. Here are just a few things to consider when upgrading your outdoor space.
Keep Your Deck Safe
Building a safe deck should be everyone's goal when they're planning their outdoor area. But, there are several things that you might not have considered if you have younger children.
Is my deck safe?
The first step is to head outside and really take a look at what you already have. Is it in good repair? If not, installing a new deck is the first place to start.
Do you have a child-safe railing and netting around any open areas to prevent falls and accidents?
Are there things on the deck that your child could hurt themselves with? It's time to put the garden shears back in the garden shed. And, make sure the grill is not something the kids can play with and climb on.
Do you have a gate?
A deck safety gate is a must when you have small children. Even a small fall from a foot or two can injure your child. If you don't already have one, install one today. This one looks very simple to install.
If you have a pool connected to your deck, it's important that there be a locking gate on that side of your deck as well. When you keep your deck safe, that includes everything that can be accessed from it.
Now is also the time to install a pool cover to prevent accidents. Keep the pool covered when not in use. And, never allow your child near it unsupervised.
How do you childproof a deck?
You will need to take the same steps to keep your deck safe as you do to make your home safe for your children.
Look for sharp corners and edges. Look for things that can be pulled over. And, be sure there is nothing in the area that is dangerous for your child or pet.
Then, you will want to look at the actual construction of your deck to be sure that it's in good repair. If you have loose boards or areas that aren't sturdy it may be time for a new deck.
Garapa Decking is naturally resistant to bugs and wood decay. So, installing this type of decking is an investment that will last a long time.
Childproof your deck railing
For an adult, the deck railing is simply to prevent someone from stepping off the side accidentally. But, for a child, it needs to be able to stop them from crawling under or over the railing.
While they may think it's fun to hang on the railing, it can lead to a dangerous fall. If your current railing has large open spaces a child can fit through, you need to take steps to prevent an accident.
A deck netting can stop this from happening. This is also an important step for pet owners who are worried about their pet's safety.
Consider your outdoor furniture
When you keep your deck safe, you need to look at everything that's on your deck including the tables, chairs, and storage boxes. Make sure that any storage containers have locking lids so kids can't crawl inside them and become stuck.
Here are some toy box safety tips that you should consider if you keep your child's toys outside. You can never be too careful.
Not all outdoor furniture is as sturdy as the type you might put in your living room. If the chairs and lounges you have currently can be folded up for storage, be sure that they won't accidentally fold up while your child is playing on them.
Using outdoor furniture that doesn't fold may be the best option when you have younger children. You can store them under cover during the colder months when they aren't in use.
Summary of ways to keep your deck safe
Here are a few things to consider if you're concerned about deck safety. Which steps you take will depend on the age of your child and what types of things you keep in your outdoor area.
A netting to prevent falls
Unlocked storage or toy boxes
You may want to check out these wooden toys for toddlers.
Related Reading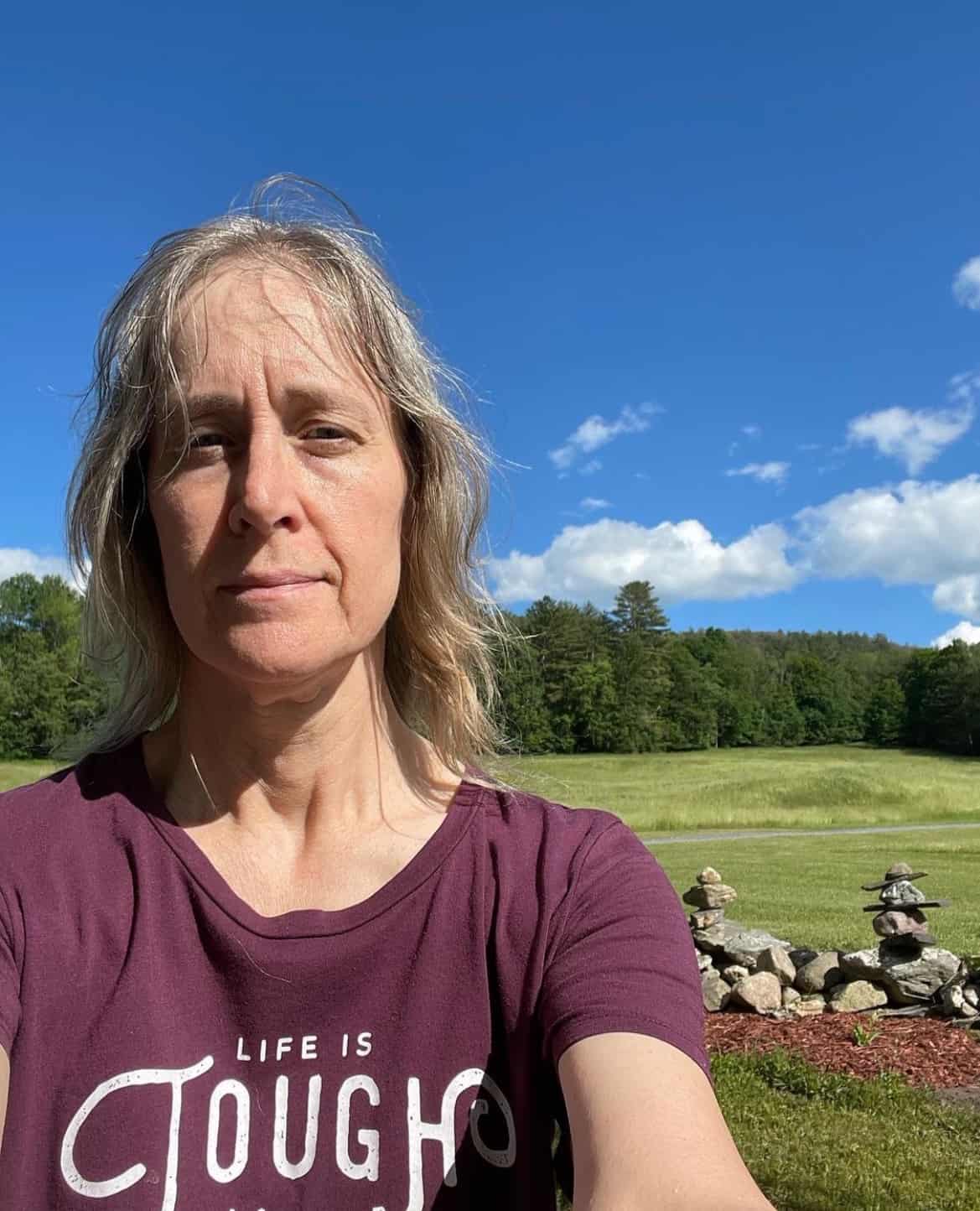 Ellen is a  of a 25-year-old son and 30-year-old daughter. She is Grandma to one adorable toddler. In what little spare time she has, she loves to read, watch movies, check out the latest toys, and play games.