Last Updated on April 6, 2023 by ellen
Have you ever wanted to share your message on a t-shirt? If so, this chalkboard t-shirt kit by Chalk of the Town is exactly what you need. Check out my thoughts and learn more about this fun t-shirt with a washable chalk surface.
Posts may be sponsored. This post contains affiliate links, which means I will make a commission at no extra cost to you should you click through and make a purchase. As an Amazon Associate I earn from qualifying purchases.
Chalkboard T-Shirt Kit
This chalkboard t-shirt kit from Chalk of the Town allows you to draw or write on a washable chalkboard surface. This surface is on the front of a soft 100% cotton t-shirt. And, the shirt is available in a range of colors and sizes (children's and adult's). The surface can be a heart, speech bubble, or a unicorn.
This shirt is erasable, reusable, and best of all, it is machine washable so you or your child can use it over and over again.
What's included with this erasable t-shirt kit?
With this kit, you will receive the following:
A 100% cotton t-shirt
3 Chalk markers (green, pink, blue)
T-shirts are available in these sizes:
XS youth (2-4)
S youth (6-8)
M youth (10-12)
L youth (14-16)
XL youth (18-20)
S adult
M adult
L adult
XL adult
2XL adult
What colors are the shirts?
At the time of this post, you can get shirts that are green, pink, blue, and purple. Stock will change regularly so buy now if you have a specific color in mind.
How to make a chalkboard t-shirt design
This kit is really very easy to use. You have everything you need to get started when you buy the Chalk of the Town Kit. You can also buy extra t-shirts, chalkboard markers, and stencils. And, they offer a tote bag kit as well.
All you need to do is to use the markers to draw or write whatever you want on the chalkboard part of the t-shirt. Once the chalk marker design is dry, it won't smudge or smear while you're wearing it. But, you can erase it with a damp cloth to start over. You can use this chalkboard t-shirt kit over and over again.
Let the kids draw whatever they want to or use the stencils to make designs. Or, write a message on your shirt to share what you're feeling. Wish someone a happy birthday, share your favorite quote or just be silly.
Chalk of the Town review
If you have a budding artist or activist in your family, this chalkboard t-shirt kit is loads of fun. I appreciate that the t-shirts are 100% cotton and that they are machine washable. You can easily use this kit over and over again with the markers, stencils, and a damp cloth. But, if you do want to order more supplies, you have that option as well.
Offering stencils and more colors of markers for purchase is a wonderful idea since not everyone is artistic. Of course, you can also just write a message and not worry about drawing if that's what you want to do. And, I love that these shirts are available in both adult's and children's sizes. This lets everyone join in and have fun.
This is definitely a fun idea to keep the kids busy this summer.
Related reading
Finally, if you enjoy art kits, you might want to read these: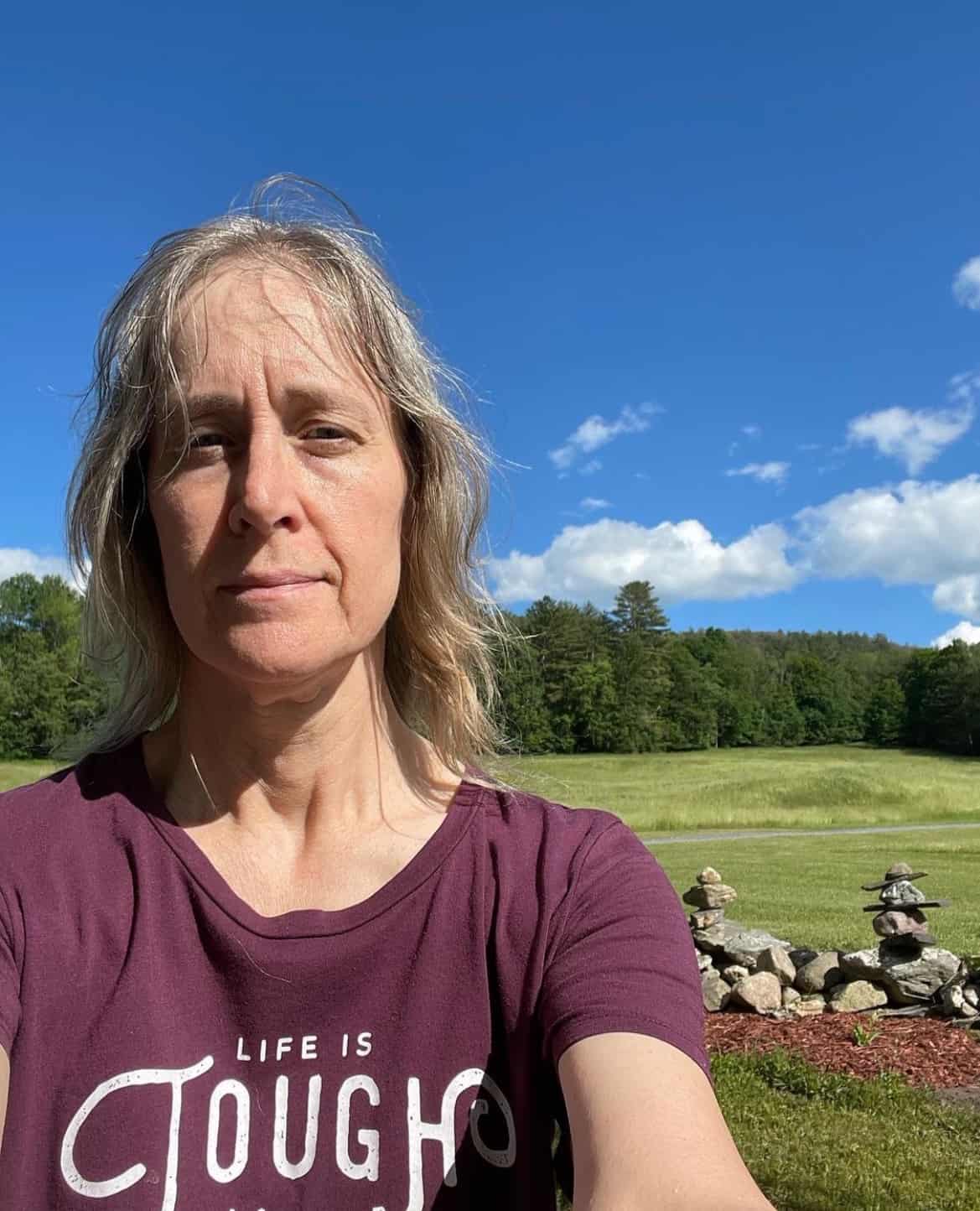 Ellen is a  of a 25-year-old son and 30-year-old daughter. She is Grandma to one adorable toddler. In what little spare time she has, she loves to read, watch movies, check out the latest toys, and play games.