Last Updated on July 15, 2023 by ellen
Have you been looking for coloring books for road trips you have planned? Traveling can be fun but it's boring. You need these for your trip.
Posts may be sponsored. This post contains affiliate links, which means I will make a commission at no extra cost to you should you click through and make a purchase. As an Amazon Associate I earn from qualifying purchases.
Coloring Books for Road Trips
I hate having nothing to do for hours that I'm traveling in a car or plane. I always bring a book along but sometimes I want something different. Since I have been enjoying coloring, I thought I'd bring a coloring book along instead on our next road trip.
If you've read my coloring book reviews before, you'll know that my preference is to use gel pens. For me, they are easier to hold and the fine tip is perfect for coloring in coloring books. I'd recommend you store them in a pencil pouch
while traveling to be sure you don't lose any.
Coloring books for Moms
A Giving Heart
This beautifully rendered adult coloring book will offer Christian moms a perfect way to enjoy moments of peaceful creativity as they color 46 gorgeously intricate pictures and meditate upon God's word.
Filled with lovely botanical scenes, charming designs, and intricate patterns, the images, and words of this book will remind mothers of their special place in the hearts of their loved ones and the wonderful purpose God created in them. Find this coloring book on Amazon.
Best Christian coloring books
The Parables of Jesus
God's creativity is everywhere. It's mirrored by His creation–even evident in the illustrative teachings of His Son. This stunning book of 46 soulful, colorable pictures is based on the parables of Jesus.
Color the parables, be immersed in their valuable lessons in a unique way, engaging your own creativity, and strengthen your faith. Also included are 46 uplifting devotions, one related to each parable, and 46 thought-provoking prompts for meaningful reflection and artistic expression.
These pages provide worshipful exercises to inspire the artist in you, with space for illustrated prayer and journaling. Great price for this Christian coloring book on Amazon right now.
Nature coloring books
Joyful Inspirations
Do you delight in spying cheerful birds outside your window? Are you awed by God's creativity as your eyes scan the fields alongside a road of quiet beauty? If your soul craves more moments like these, you'll experience endless joy through coloring the intricate pictures and illustrated scripture in this book.
Excite your creativity by filling in creatively rendered cities, gardens, and seas. Reinvigorate your spirit through the uplifting messages of these pages.
As you do, you'll feel happily reminded that God is ever-present and looking out for you, because His love touches everything and everyone. Find this adult coloring book on Amazon.
State by state coloring books for road trips
Learn and explore all the states of the USA with fun, interesting, and original maps and illustrations in this comprehensive coloring book. Each state map features the capital, motto, official flower, bird, mammal, butterfly, insect, or fruit.
The symbols that states adopt tell a story about what makes a region unique. The United States of America Coloring Book is an interactive way for kids (or adults) to learn about the amazing and varied states that make up the United States of America. Find out more on Amazon.
These coloring books are all gorgeous and a great way to relax and unwind while traveling. I love that they are all faith-based with added verses, scriptures, quotes, and devotionals. This is a wonderful alternative to being bored or stressed while traveling and will bring you further along in your faith.
So, which of these coloring books for road trips would be your choice? Don't forget to bring along a few coloring pages for kids!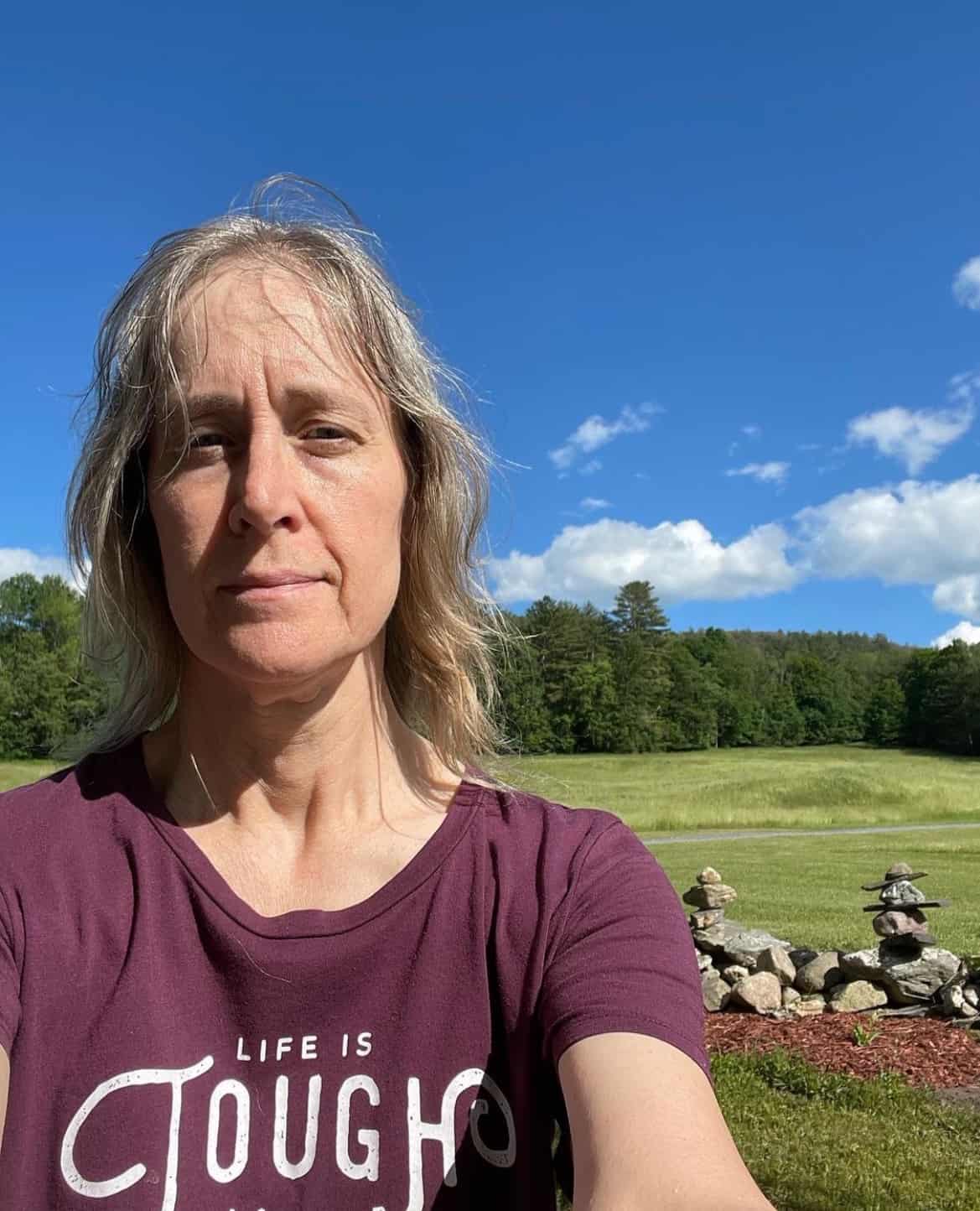 Ellen is a  of a 25-year-old son and 30-year-old daughter. She is Grandma to one adorable toddler. In what little spare time she has, she loves to read, watch movies, check out the latest toys, and play games.