Last Updated on September 9, 2023 by ellen
I'm sharing a new cozy mystery with you today. This weekend I enjoyed some down time reading Deadly Trespass: A Mystery In Maine by Sandra Neily.
Posts may be sponsored. This post contains affiliate links, which means I will make a commission at no extra cost to you should you click through and make a purchase. As an Amazon Associate I earn from qualifying purchases.
Deadly Trespass
I love reading books that are set in New England so I was really looking forward to reading a book that's set in Maine. Plus, it's about wolves which are my favorite animal ever. Check out my thoughts on this cozy mystery.
Winner: Mystery Writers of America McCloy Award. National Finalist: Women's Fiction Writers Association Rising Star contest.
Cassandra Patton Conover is about to become an outlaw. Searching for her wayward dog in Maine's dense woods, she finds her best friend Shannon crushed under a tree. Then she finds tracks larger than any animal she knows and a mystery only wild animals can help her solve.
Before she can absorb the loss of her friend, Patton is hired to guide a surly reporter who suspects extinct wolves have returned to Maine, but the forest has too many agendas. A billionaire hopes wolves will become a save-the-forest strategy. A timber company plans to exterminate the pack. A game warden loyal to his Penobscot tribe, his attraction to Patton, and his law enforcement life, has too many tough choices, and a black ops mercenary rips open Patton's wounded life so he can aim her at the wolves.
When gold wolf eyes issue a challenge at her tent door, Patton is drawn deeper into Shannon's mysterious murder and the wolves fate. To find her friend's killer, she must find and trust the pack. To save her dog, the wolves, and her own life, she must step outside the law, sacrifice her career, and embrace a wild world.
My thoughts:
Patton discovers her friend dead in the forest while searching for her dog (while trespassing). She has a history of being pro-environment and is hired to help prove that there are wolves in Maine despite what everyone insists. Patton begins to think that her friend's death is tied to the coverup of wolves actually being back in Maine again which would stop land development.
As someone who lives in rural Vermont, I thoroughly enjoyed the way the author brings details of Maine wildlife to her story. I love the descriptions of their lives and habitats. I could tell that she truly has a deep connection to wildlife. Her ability to draw you into the story while educating you about the dangers of corporate greed made this story one I could not put down.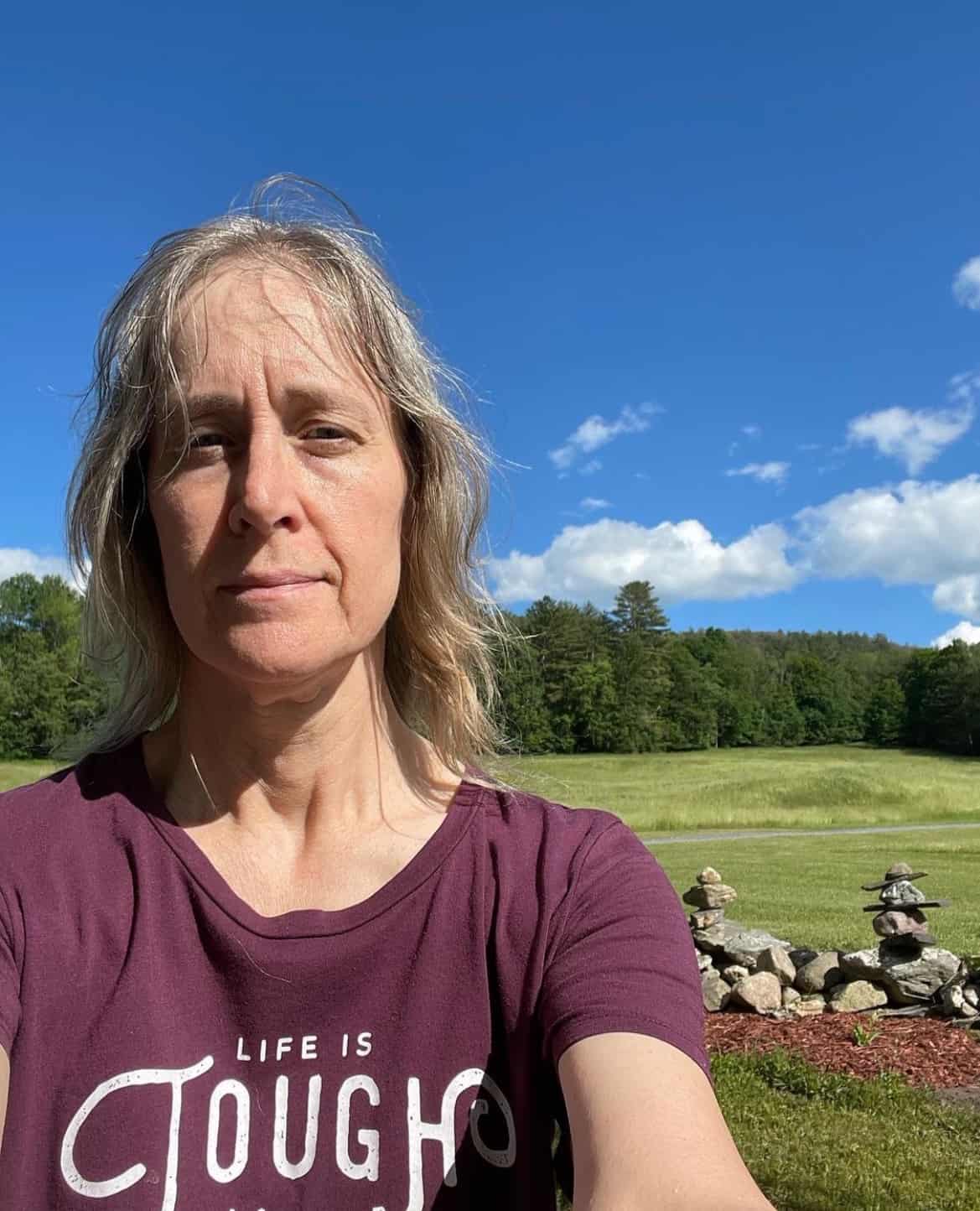 Ellen is a  of a 25-year-old son and 30-year-old daughter. She is Grandma to one adorable toddler. In what little spare time she has, she loves to read, watch movies, check out the latest toys, and play games.