Last Updated on December 20, 2022 by ellen
Check out this EverDreamerz Unboxing! So, Playmobil has a new line of toys called EverDreamerz. And, I am lucky enough to share an unboxing with you all so you can check them out. EverDreamerz are five teenage girls with big dreams. And, they find a magical amulet to help them make these dreams come true.
Posts may be sponsored. This post contains affiliate links, which means I will make a commission at no extra cost to you should you click through and make a purchase. As an Amazon Associate I earn from qualifying purchases.
EverDreamerz Unboxing
So, the EverDreamerz collection includes five best friend characters. The idea is that these characters will have different themed boxes. The first themed box is the Candy World theme. Each of these characters has her own box that contains collectible cards, bracelets, beads, charms, and accessories, as well as stickers to complete a free sticker booklet.
Of course, your child will want them all because they don't get much cuter than this. Each character has their very own special charm. I received Rosalee and she has a candy charm. Edwina has a heart waffle charm. Starleen has a strawberry ice cream charm. Clare has a donut charm. Viona has a chocolate charm. So, check them out here.
What is EverDreamerz all about?
Friends Viola, Rosalee, Clare, Starleen, and Edwina venture to Rosalee's Candy World dreamscape. The evil Lady Nightmare tries to turn the girls' dreams into nightmares, but the power of friendship unites them, and they go on to meet a cast of supporting characters along the way. (12 additional characters to collect, including the likes of Mrs. Milshake and Mr. Cookie Bear!) Check out my EverDreamerz Unboxing video below to see what you get.
What's included in the EverDreamerz box?
Half the fun of getting one of these EverDreamerz is opening it. That's why I wanted to share my EverDreamerz unboxing with you so you can see the process.
First, you open the box and remove the outer sleeve. Check out the reveal in my EverDreamerz unboxing video below.
Your first surprise is the magic amulet. And, each amulet is different. The magic amulet is the special charm I mentioned above. And, you can keep this charm on a little bracelet that your child puts together to wear. So, get all five boxes and you get all five bracelets to wear.
Then, after you open the magic amulet, you can open the box itself. Inside you see two more boxes to open. Inside each box is another special surprise. I received a pelican which is Rosalee's little companion. Each character has their own companion.
As you can see in my EverDreamerz unboxing, there are a total of 5 special surprise boxes or flaps to open with each themed box. Inside each one is one or two surprises. You get a doll, companion, sticker book, stickers, collectible card, charm with the bracelet, and lots of cute accessories for your doll to use.
What is the Candy World Surprise Set?
So, the EverDreamerz doll boxes are large boxes. Each one contains one of the dolls and all of the accessories that I mentioned above. But, you can have even more fun by collecting each of the additional characters for each theme. The Candy World Set Series 1 contains 12 different extra characters. And, each one has its own box. Inside these smaller boxes are five different surprises including the character, a collectible card, a charm, a sticker, and accessories. And, since these are blind boxes, you have no idea which one you're getting. Look for these in stores near you since I could not find them on Amazon.
What are the recommended ages for EverDreamerz?
EveryDreamerz are recommended for ages 7 and up. There are lots of little parts as you can see from my EverDreamerz Unboxing so these aren't made for young children.
Is there assembly required?
You need to snap together a few of the accessories but for the most part, things are assembled already. I had to apply a few stickers too. But, it honestly only took a few minutes.
EverDreamerz Unboxing Video
Check out my video below for more photos and what I got inside this fun box. Make sure you get one of your own here.
Collecting Tips
So, as with any collectible toy, the first thing to determine is whether or not you want to collect them unopened for resale value or collect them and open them to play with. Toys that have been played with are typically worth less when you try to resell them. But, half the fun in collecting is playing with them.
If you do decide you want to play with them. The best advice I can offer is to collect the full set. And, be sure that you keep ALL of the pieces and paperwork and pieces. I find that a small plastic tub for each series is the best bet.
You may also like these Playmobil Carry Cases.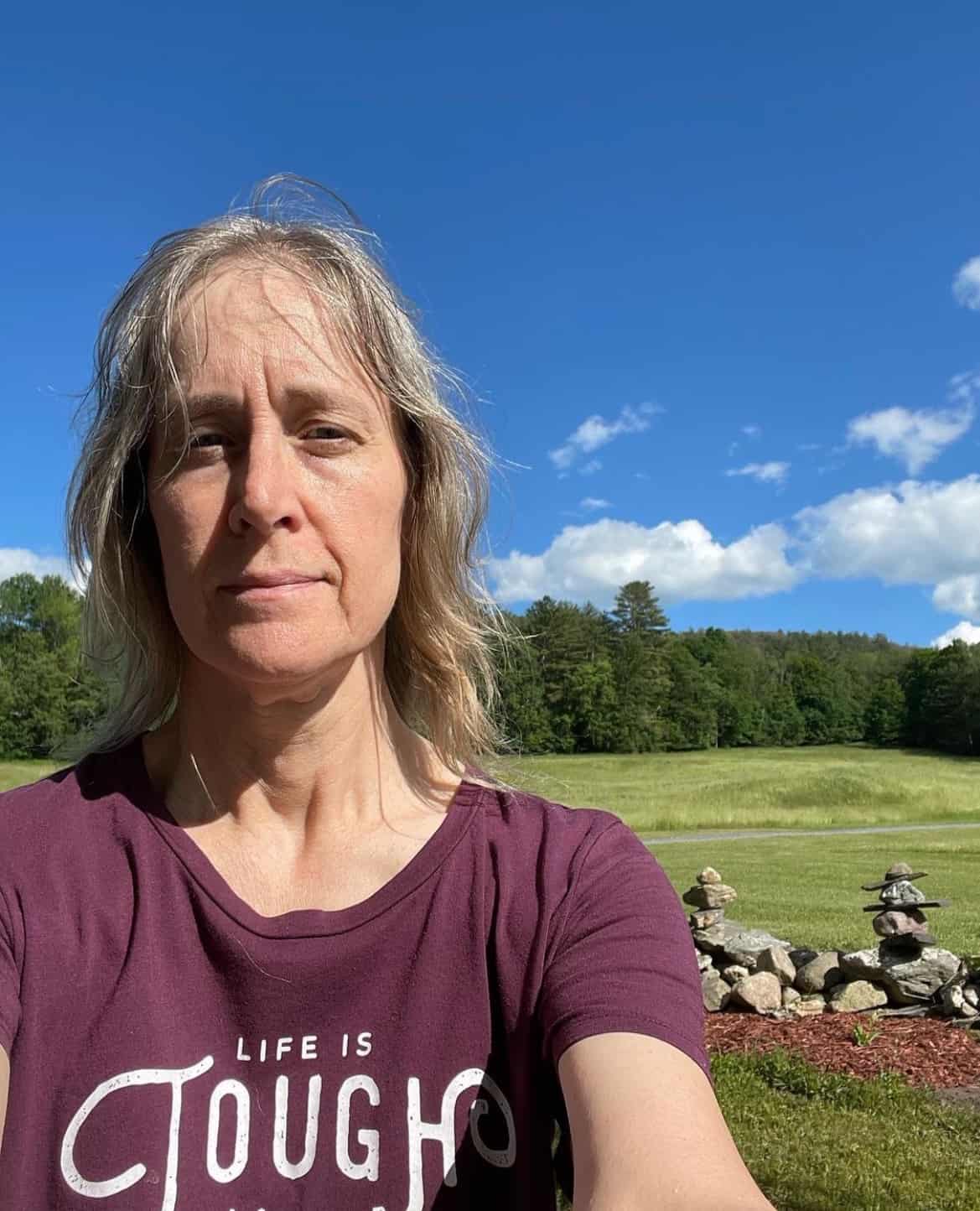 Ellen is a  of a 25-year-old son and 30-year-old daughter. She is Grandma to one adorable toddler. In what little spare time she has, she loves to read, watch movies, check out the latest toys, and play games.