Last Updated on July 23, 2021 by ellen
Check out the best Gary Levox songs to stream and find out more about One On One. Learn more about the lead vocalist from Rascal Flatts.
Posts may be sponsored. This post contains affiliate links, which means I will make a commission at no extra cost to you should you click through and make a purchase. As an Amazon Associate I earn from qualifying purchases.
Many thanks to Capitol Christian Music Group for providing this product/product information for review. Opinions are 100% my own and NOT influenced by monetary compensation. I did receive a sample of the product in exchange for this review and post.
I love inspirational songs and movies. If you want to check out a really amazing movie to watch, why not learn more about The Shack.
Gary Levox Songs
There are several songs by Gary Levox that I'm enjoying right now and it's difficult to pick a favorite to share with you. I've been a fan of Rascal Flatts for years so it only stands to reason that I would love his music as well.
Gary Levox is the lead vocalist for the band Rascal Flatts. After taking a break from the group, he has released an EP (extended play) collection of his own songs. After enjoying Rascal Flatts for years, I am so glad that I can hear Gary's new songs.
Who is Gary Levox?
Gary Levox is an American singer and songwriter who was the lead singer for Rascal Flatts. He has been performing since the age of 8 when he gave a musical performance at his church.
When Rascal Flatts broke up in 2020, he began to release solo music.
If you're wondering about Gary Levox wife, her name is Tara and they have been together since 1999. They have two daughters together.
Gary Levox album
Gary released a solo Christian album on May 21, 2021, that includes a duet with his daughter Brittany. This is his debut album that features five songs.
These are Gary Levox songs included on the EP release.
" A Little Love" (features MercyMe)
" Never Forget" (features Jonathan McReynolds)
" While I Wait" (features Brittany LeVox)
" All I See" (features BRELAND)
" The Distance"
Stream ONE ON ONE now and get a copy of this awesome EP right here!

Gary's thoughts on God and his musical journey
When asked about the role God has played in his musical journey, LeVox said, "I feel like God graced us with a platform where we can not only touch people's lives through music but by being men of God offstage too," explained LeVox. "
At those times when we are with fans that are going through something like cancer, it is so wonderful to not only sing for them but to hold their hand and pray with them. I want them to know that they have a friend in me. I'm not just some guy on the stage.
I feel like Christ has put me in this position because He knew I could handle the obligation, which often means taking the time to lift someone up in prayer."
My thoughts
I absolutely love Gary Levox songs! I had a difficult time choosing my very favorite but I would have to say that it's probably The Distance. It's just so uplifting and inspiring that it's the perfect Christian song for any day where you feel like you're struggling.
I found myself listening just closing my eyes and losing myself in the music and the lyrics. If you're a fan of uplifting Christian songs, this is the one I recommend you add to your favorites.
I'm also a big fan of MercyMe so I really enjoyed the song A Little Love. It's got a great beat to it and I have added it to my list of songs I listen to while doing housework. It's perfect to get you bouncing.
Where can I find Gary Levox songs?
Stream ONE ON ONE now and get a copy of this awesome EP right here!
Or, if you want something else to listen to, you might want to check out Pianoscapes for the Trails. Or, check out Train Bulletproof Picasso
One of my readers will win Gary Levox merchandise. The exact merchandise hasn't been determined yet so it will be a surprise!
US only. I am not responsible for prizes that do not arrive.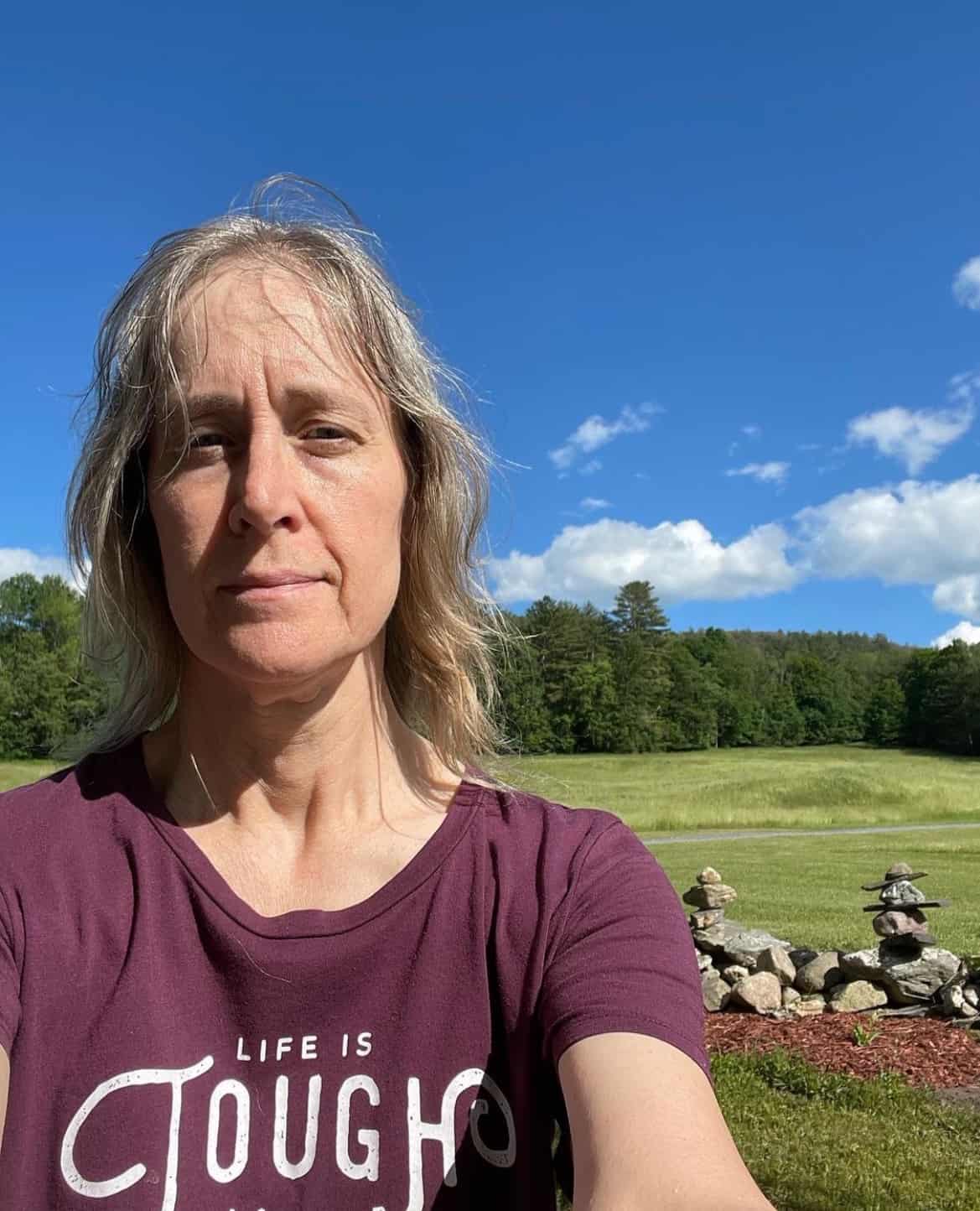 Ellen is a  of a 25-year-old son and 30-year-old daughter. She is Grandma to one adorable toddler. In what little spare time she has, she loves to read, watch movies, check out the latest toys, and play games.