Last Updated on December 2, 2022 by ellen
Both Peek-a-boo Dinosaurs and Little Dinos Don't Hit are fantastic board books from Picture Window Books. You can't go wrong with either of these books.
Posts may be sponsored. This post contains affiliate links, which means I will make a commission at no extra cost to you should you click through and make a purchase. As an Amazon Associate I earn from qualifying purchases.
Little Dinos Don't Hit and Peek-a-boo Dinosaurs
They both have a solid message and are put together very well. Little fingers can do no damage here; I'm not convinced I could do damage to these books.
They're thick pages that are super easy to turn when you have little helpers, and the colors are fantastic! I enjoy how bright and vibrant the illustrations are in both books.
They make the books stand out not just for quality and story but for how beautiful they are to watch. Little eyes are always taking things in, so even when they're not paying attention to what you are reading,
They are having a fantastic experience taking in the beauty of these adorable books. I also like that these are perfect for little guys and gals. They're not scary dinosaurs, and they are both filled with simple but effective messages.
Peekaboo Dinosaurs
Peek-a-boo Dinosaurs is written by Charles Reasoner, and it follows a little dinosaur named Peek-a-boo as he discovers more and more of his little dino friends along the way. This fantastic board book is organized so that each page has a peek through from the page behind it.
Little fingers can explore and find the next set of eyes through the cutouts! The book is ten pages long and has lots of speaking parts! Each little dino has its own speech bubble on the page.
Little ones will love to hear your voice for each dinosaur! Overall this is a fantastic book. It has a cute story and is laid out well, the colors and design are phenomenal.
I can't describe the construction of this book well enough. It is heavy! You won't need to worry about letting your little one play with this one; they are not going to hurt it!
Little Dinos Don't Hit
Now, Little Dinos Don't Hit…written by Michael Dahl and illustrated by Adam Record this is also a Picture Window Books item! Again, so well made.
These are heavy books. They're not going to be damaged by the normal wear and tear of toddlers.
Little Dinos Don't Hit is 20 pages, and there are several other books that follow the same line, for example, Little Dinos Don't Bite, Little Dinos Don't Push, and Little Dinos Don't Yell.
All of these teach children vocabulary, positive behavior traits, and manners! It's a great message that really can help prepare young ones for their transition into preschool and kindergarten environments. I like that each scenario has a color.
The pages for the negative action and the positive action are the same color. I think this can help kids understand even when they're paging through this book alone that if this thing is "no" the opposite page is "yes."
Both of these books are a great choice. They both contain a positive message and are well constructed. They're sturdy and beautifully drawn. These adorable dinos will keep your little one entertained and intrigued by their stories and their pictures both with your help and on their own!
Related reading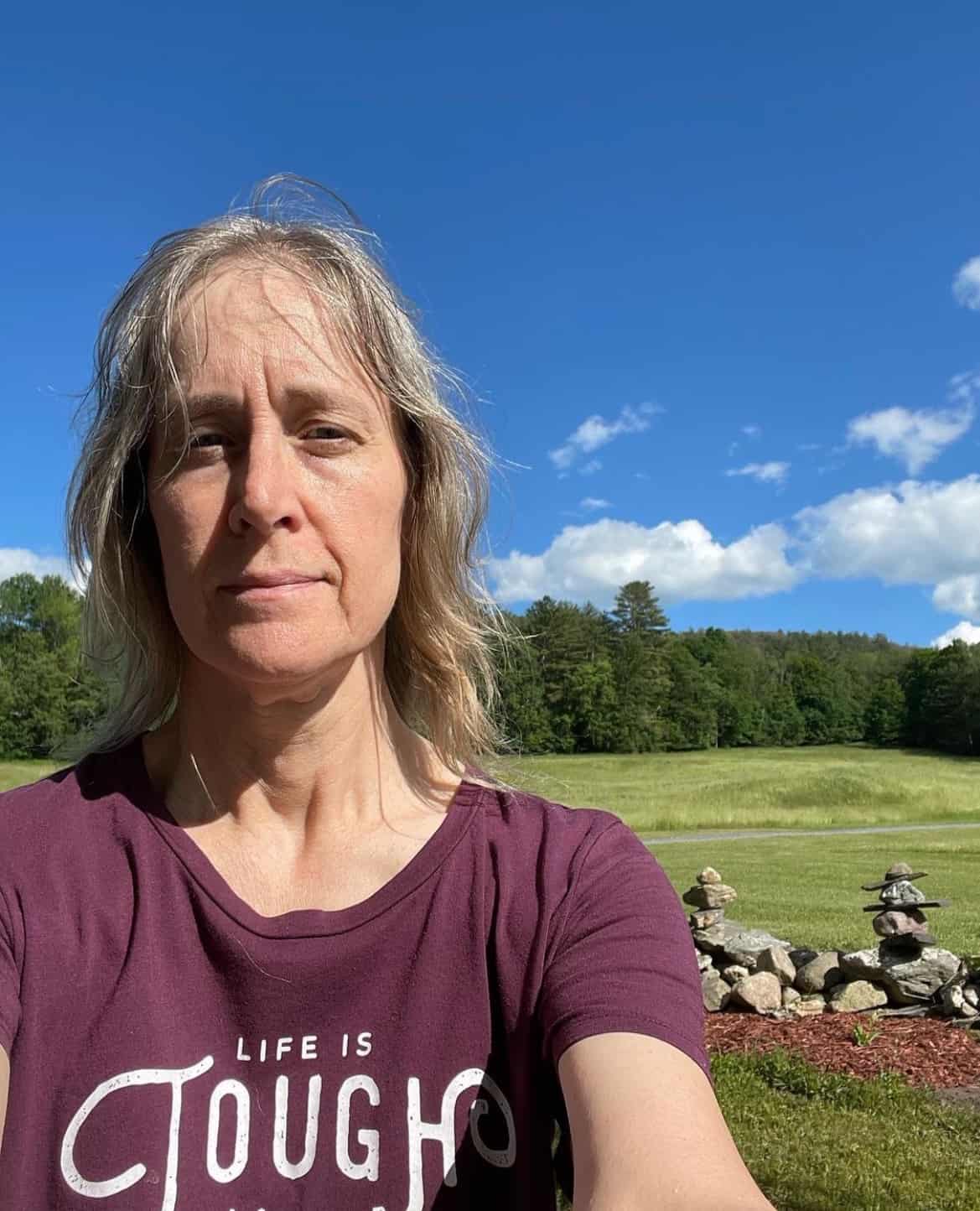 Ellen is a  of a 25-year-old son and 30-year-old daughter. She is Grandma to one adorable toddler. In what little spare time she has, she loves to read, watch movies, check out the latest toys, and play games.