Last Updated on February 11, 2023 by ellen
earn more about The Little Voice by Joss Sheldon. Check out my review of this popular book and learn more about the egot and Yew.
Posts may be sponsored. This post contains affiliate links, which means I will make a commission at no extra cost to you should you click through and make a purchase. As an Amazon Associate I earn from qualifying purchases.
The Little Voice by Joss Sheldon
I don't often read books that make me stop and think as much as this book did. I honestly spent about four hours this evening reading (and re-reading) passages in this book because they really spoke to me.
And, I can tell you right now, I'm going to read it again tomorrow because I need to hear them again. And, I think you do too.
"Can you remember who you were before the world told you who you should be?"
Dear reader,
My character has been shaped by two opposing forces; the pressure to conform to social norms, and the pressure to be true to myself. To be honest with you, these forces have really torn me apart. They've pulled me one way and then the other. At times, they've left me questioning my whole entire existence.
But please don't think that I'm angry or morose. I'm not. Because through adversity comes knowledge. I've suffered, it's true. But I've learnt from my pain. I've become a better person.
Now, for the first time, I'm ready to tell my story. Perhaps it will inspire you. Perhaps it will encourage you to think in a whole new way. Or, perhaps it won't. There's only one way to find out…
My thoughts:
The story begins with a little boy named Yew who, at the age of six, begins to listen to the "egot" inside of him that tells him to do bad things like act out in class and break school rules. The egot tells him it's so he'll be free and be happy and Yew is free and happy until one day when he's punished for his behavior by the school and his parents.
The egot continues to urge Yew to do bad things. But, Yew, for the most part, refuses and the egot gets smaller and weaker. Over time, Yew becomes a "good boy" and follows the rules whether he agrees with them or not, not because he wants to but to avoid negative reinforcement.
He continues to grow up, fit in, get a job, and become an adult because that's what he's supposed to do. Until he doesn't any longer. And, that's where the story really gets interesting and makes you think.
As a psychology major in college, this story fascinated me, not only because it's well-written and interesting, but because it mirrors our lives so completely. I found myself nodding along with what Yew was thinking. It made me remember days that I made the choices he made, and it gave me a firmer understanding of why.
I think that the only way we can really, truly be happy is by paying attention to the lesson he learned at the end. Since I want you to read this – because it's the only way you'll really understand – I'm not going to tell you what that lesson was, but I will leave you with this quote from Lao Tzu:
At the centre of your being you have the answer; you know who you are and you know what you want.
You may also enjoy this other book by Joss Sheldon called Individutopia.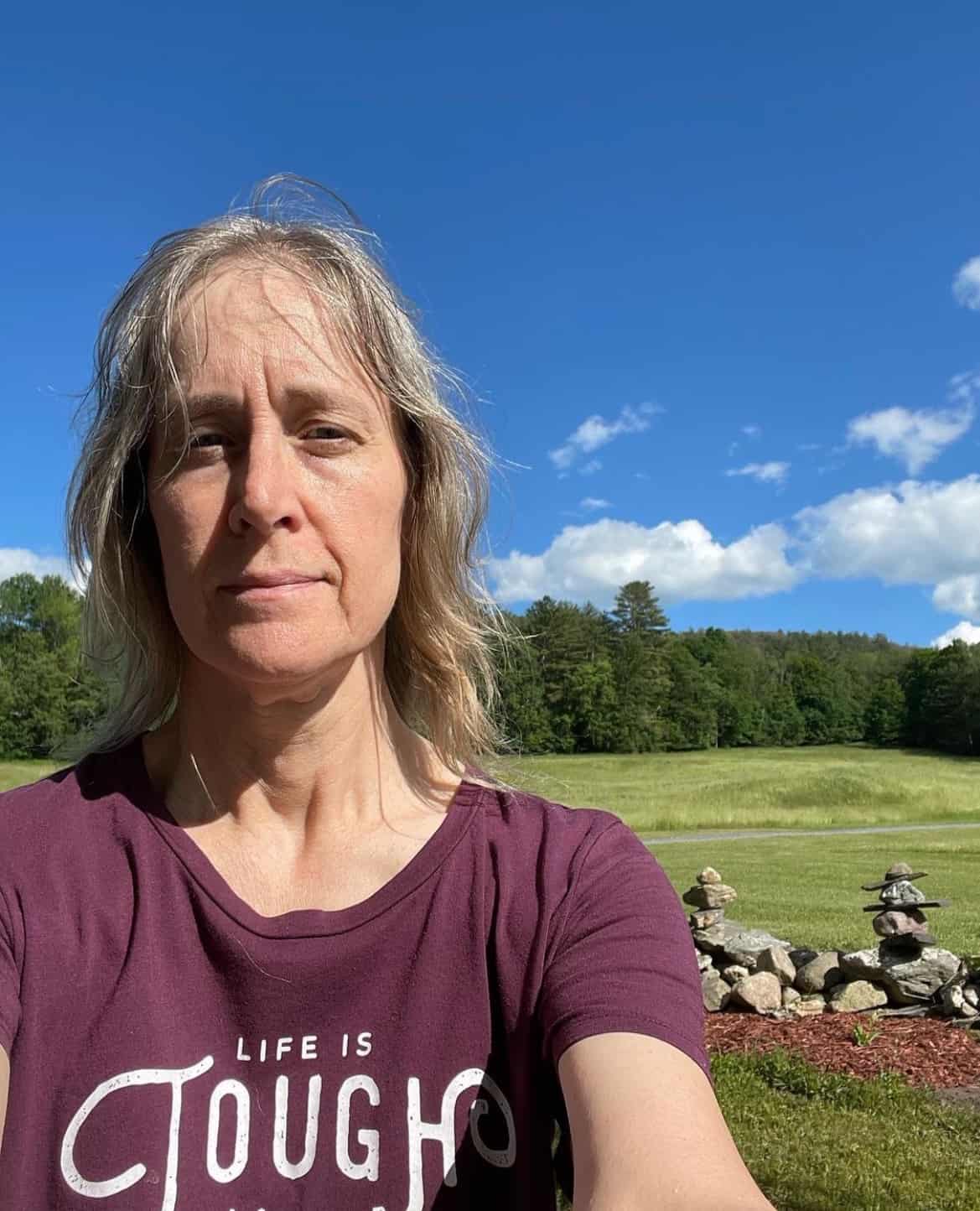 Ellen is a busy mom of a 24-year-old son and 29-year-old daughter. She is Grandma to one adorable baby girl. She owns six blogs and is addicted to social media. In what little spare time she has, she loves to read, watch movies, and play games. If you'd like to work together, email info@in-our-spare-time.com to chat.