Last Updated on October 24, 2022 by ellen
Check out my thoughts on Nothing is Impossible available exclusively on Pureflix. Find out more about this inspiring story about a janitor who reaches for his dreams.
Posts may be sponsored. This post contains affiliate links, which means I will make a commission at no extra cost to you should you click through and make a purchase. As an Amazon Associate I earn from qualifying purchases.
Nothing is Impossible
Take a center-court seat to a transformation journey as Scott Beck gets a second chance at life and love. Can he let go of past pains and open himself to God's purpose? Or will new challenges keep him from the future he always hoped for?
When a professional basketball team suddenly announces open tryouts, a high school janitor gets a second chance at both love and life. Down on his luck, Scott Beck gets a second chance at his dream career of being an NBA player. Will he make the team?
After much loss, pain, and regret, Scott Beck begins to seriously doubt his trials and tribulations are worth it. Will his dreams be realized until he gets a second chance at both love and life?
Nothing is Impossible is a movie about how to trust in God's timing when it seems like none of our desires are being fulfilled in the way we hoped.
Find out more about the movie here. If you haven't already, get Pureflix and watch this film. Find out more about Pureflix.
Who stars in this film?
David A R White
Steven Bauer
Robert Amaya
Mark Christopher Lawrence
Nadia Bjorlin
Stella Parton
Check out this special interview with David A R White
Where can I watch Nothing is Impossible?
This film is available exclusively on Pureflix. If you don't have Pureflix, you can get it right now and watch this movie tonight.
Pureflix lets you stream positive, uplifting movies and shows that appeal to everyone in your family. It's an uplifting alternative to traditional network television. It has movies like God's Not Dead and series like Sons of Thunder.
My review
Scott played basketball in high school and dreamed of playing in the NBA. Now, he is a janitor in that high school. Like many people, he feels his past is full of failures, defining how he sees his life today.
He sees all of the negatives in his life rather than the positives. He never played in the NBA, never married his high school girlfriend, etc. And, he is struggling to make ends meet and overcome what he sees as his failures.
Scott volunteers as the assistant basketball coach for the local high school team. When the local professional basketball team opens tryouts to new members, he decides to try out.
He has difficulty putting behind his past especially considering that his ex-girlfriend is in charge of the professional team.
I found this film to be very inspiring. Scott struggles in so many ways. His father is sick, and he is struggling with bills and a future that looks empty.
This new opportunity is tempting, but he fears trying and failing. Trusting God's plan for his life isn't easy, but he learns to trust God's timing rather than his own.
This is a lesson I needed to hear, so Scott's struggles inspired me. It's an important reminder that many people need to hear.
If you enjoy sports-themed movies, Nothing is Impossible is an uplifting family film that my husband and I enjoyed.
For with God nothing will be impossible. – Luke 1:37 (NKJV)
If you haven't already, get Pureflix and watch this film. Find out more about Pureflix.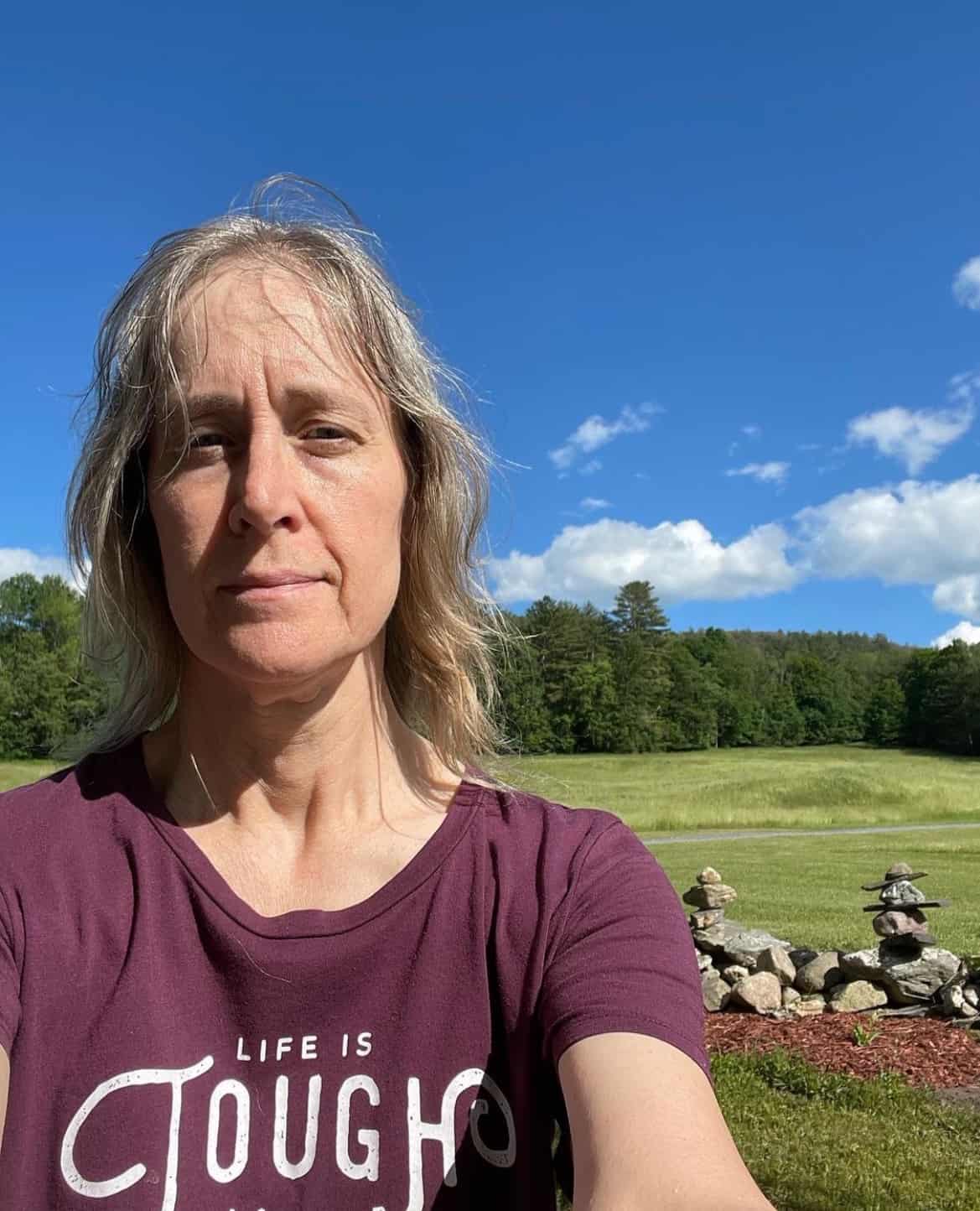 Ellen is a busy mom of a 24-year-old son and 29-year-old daughter. She is Grandma to one adorable baby girl. She owns six blogs and is addicted to social media. In what little spare time she has, she loves to read, watch movies, and play games. If you'd like to work together, email info@in-our-spare-time.com to chat.