Last Updated on November 29, 2023 by ellen
If you're looking for an advent calendar for kids, check out the Playmobil Advent Calendar. This is the perfect advent gift for children.
Posts may be sponsored. This post contains affiliate links, which means I will make a commission at no extra cost to you should you click through and make a purchase. As an Amazon Associate I earn from qualifying purchases.
Playmobil Advent Calendar
Each year, Playmobil comes out with a new advent calendar Christmas gift. This year, their Advent calendar is one of my favorites.
The Playmobil Advent Calendar is a joyous countdown to Christmas that your children are sure to love. It's filled with 24 surprise items for each day leading up to Christmas.
Opening a door each day and finding a new Playmobil toy is a magical experience for kids, adding excitement and anticipation to the festive season.
This year, Playmobil has truly outdone themselves with a unique selection of toys in their Advent Calendar. Each piece is crafted with attention to detail, promoting creative play and imagination. Unleashing a new surprise every day, the Playmobil Advent Calendar makes the holiday season even more enchanting for your little ones.
You can buy this Christmas calendar here. Check out these Advent activities for kids. There are many different ways to teach kids about Jesus at Christmas.
Bestseller No. 1
Sale
Bestseller No. 2
Sale
Bestseller No. 3
This product presentation was made with AAWP plugin.
Playmobil advent calendar Christmas gifts
Christmas Sleight Ride
The Playmobil Christmas Sleigh Ride Advent Calendar is a delightful choice that brings the magic of a snowy Christmas Eve to life. It is designed for children who dream of magical sleigh rides under the starry winter sky.
Each day opens up to reveal a piece that contributes to the story of a wonderful sleigh ride. With miniature characters, a beautifully designed sleigh, tiny wrapped gifts, and even a variety of cute forest animals, the narrative unfolds day by day, culminating in a complete Christmas Eve scene.
Christmas Under the Rainbow
The Christmas Under the Rainbow Advent Calendar is another magnificent offering from Playmobil. It opens a world of whimsical imagination, featuring vibrant characters and a rainbow-themed Christmas celebration.
Each day reveals a different component, such as unique characters, Christmas decorations, and even a colorful Christmas tree, painting a picture of a festive celebration that's as much about color and creativity as it is about the Christmas spirit. This Advent Calendar is a brilliant way for children to explore the joy of holidays through a vivid and exciting lens.
Horses of Waterfall Advent Calendar
The Christmas Sleigh Ride advent calendar features the Horses of Waterfall. They all gather around a shimmering Christmas tree to pull a sleigh full of presents.
What's included?
There are numerous accessories, cute animals, a sleigh, presents and a figure to sit in the sleigh. Even though this advent calendar features the horses, there are other cute animals as well including squirrels, a rabbit, foxes, and a deer.
The cardboard backdrop features a Christmas tree, a sweet snowman, and a house in the distance.
How do you use the advent calendar?
Using the Playmobil Advent Calendar is a simple yet exciting process. Each day leading up to Christmas, your child should open a new door on the calendar. Behind each door, they will find an accessory – it could be a new character, a piece of the sleigh, or even a surprise gift. These accessories enhance the fun and the anticipation, as each day brings something new to add to the overall Christmas scene.
The included cardboard backdrop serves as the perfect playset for your child's imaginative Christmas stories. It depicts a beautiful winter scene, complete with a Christmas tree, a charming snowman, and a cozy house in the distance. So, as each new accessory is revealed, your child can add it to the backdrop, creating an enchanting Christmas scene that evolves each day leading up to Christmas.
Using the Playmobil Advent Calendar is not just about receiving a gift each day – it's about telling a story, fueling imagination, and creating a memorable and joyous countdown to the most magical day of the year.
What age is the Playmobil advent calendar for?
The Playmobil Advent Calendar is filled with small parts and accessories that may pose a choking hazard. Therefore, this toy is not suitable for children under the age of 3.
Finally, always provide supervision while your child is playing with the Playmobil Advent Calendar to ensure their safety.
My thoughts
The Playmobil calendar is a great way to turn the Christmas countdown into an exciting daily activity. My granddaughter loved the surprise element and looked forward to each day's new toy. This advent calendar has become a valuable addition to our Christmas celebrations. Simply put, the Playmobil Advent Calendar is more than just a toy; it's a fun and engaging way to get into the holiday spirit.
After the Christmas countdown concludes, the fun doesn't need to end there! You can use the characters and accessories from the Playmobil Advent Calendar with other Playmobil sets. Sharing with friends can also add a social element, making playtime even more enjoyable.
Finally, you can buy this Christmas calendar here.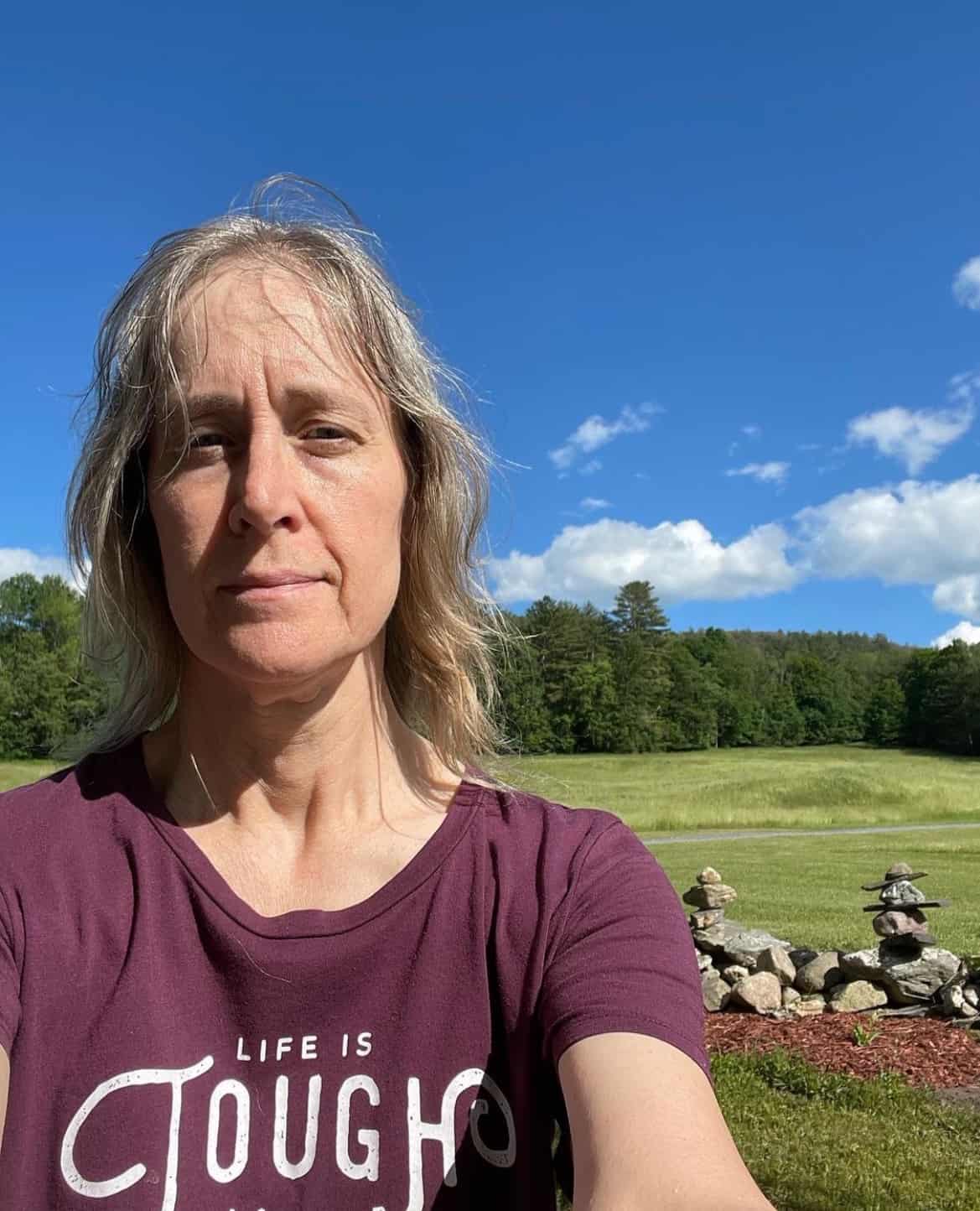 Ellen is a  of a 25-year-old son and 30-year-old daughter. She is Grandma to one adorable toddler. In what little spare time she has, she loves to read, watch movies, check out the latest toys, and play games.