Last Updated on May 16, 2023 by ellen
Check out this fun preschool car racing games printable! Racing is so much fun for kids whether that's their favorite toy cars or monster trucks.
Posts may be sponsored. This post contains affiliate links, which means I will make a commission at no extra cost to you should you click through and make a purchase. As an Amazon Associate I earn from qualifying purchases.
After all, they're loud, bright, shiny, and they go FAST! If you have a preschooler who loves cars and trucks, keep reading for a fun printable and a new DVD from Blaze and the Monster Machines!
Preschool Car Racing Games Printable
So, there are lots of different car games for preschoolers out there right now. You can find race car games to play online, car games you can buy at the store, and even car driving games you can make up using your imagination. But, sometimes as parents, we want a quiet time activity. This preschool car racing games printable is perfect for quiet time. And, it will help your child improve their attention to detail and matching skills.
Preschool car games
So, if you are looking for preschool car games to play with physical cars, one of our favorites is simply matching the cars by size, color or type. Have your child match all of the blue vehicles. Then, they can pair up all of the race cars or all of the trucks. Or, you can have them match the vehicles that fly or go in the water. And, you can have them line the vehicles up by size from the smallest to the largest.
Printable preschool car racing games
This printable preschool activity is customizable in so many different ways. You can have your child color it and cut it out to improve fine motor skills. And, you can then have them match the pieces by type. Or, you can have them match the pieces by colors. Or, you can use it as is and teach them sequencing. Depending on their school readiness level, you can choose the option that is closest to the skills they currently have. And, as they get older, you can reprint it to teach new skills.
What I like to do with games like this is to print out all of the sheets. There are six of them. You will notice that each sheet has four rows. The top three rows are the printable game part that your child will need to solve. The last row is the game pieces that your child will use to solve the game. So, here are the steps for this preschool car racing game printable.
Have your child color each page.
Cut the bottom row off carefully.
Laminate the top part of the page using a laminator or laminating sheets.
Cut out the game pieces on the bottom and laminate each one if desired.
Solve the problem using the game pieces.
By laminating your printable car racing games sheets, you can use them again as their skills improve. Or, you can use them for other children. They will stand up to use much better if they are laminated.
If your child loves cars, trucks, and racing, get them excited to use this preschool car racing game printable by watching the newest DVD from Blaze and the Monster Machines! Ninja Blaze is now available on DVD.
Blaze and the Monster Machines Ninja Blaze
Nickelodeon's Monster Machines are racing back onto DVD for all-new high-octane adventures in Blaze and the Monster Machines: Ninja Blaze. Available August 27, fans can follow Blaze and AJ as they put their newfound ninja skills and super speed to the test, rescue Crusher and Pickle, compete in the Team Truck Challenge and more. Buy it on Amazon.
Blaze and the Monster Machines: Ninja Blaze episodes:
Ninja Blaze – Ninja Master Blackbelt is training Blaze and AJ to become powerful ninjas when Crusher and Pickle accidentally launch themselves onto an icy mountain. Now Blaze and AJ must use their new ninja skills to rescue them.
Ninja Soup – When Blackbelt's grandma, Grandma Ninja, gets a bad cold, Blaze, AJ, and Blackbelt set out to make the most powerful medicine there is: Ninja Soup!
Pickle Power – Blaze, AJ, and Pickle work together to save Crusher after he gets sucked into his own Auto MegaVac.
Defeat the Cheat – Blaze, and AJ are gearing up for the second-ever Team Truck Challenge, and this time, their teammate is Crusher. Will Crusher be able to resist his cheating ways and win for the very first time?
The Super-Size Prize – Blaze and AJ don't have enough coins to try the new Supersize Prize Machine at the Axle City Fair. To earn money, Blaze takes on new jobs like a gardener, dentist, and pizza delivery-truck.
This is such a fun DVD! If your child is a fan of Blaze and the Monster Machines, you will want to add it to your library. And, make sure that you print out the preschool car racing games printable!
Related Reading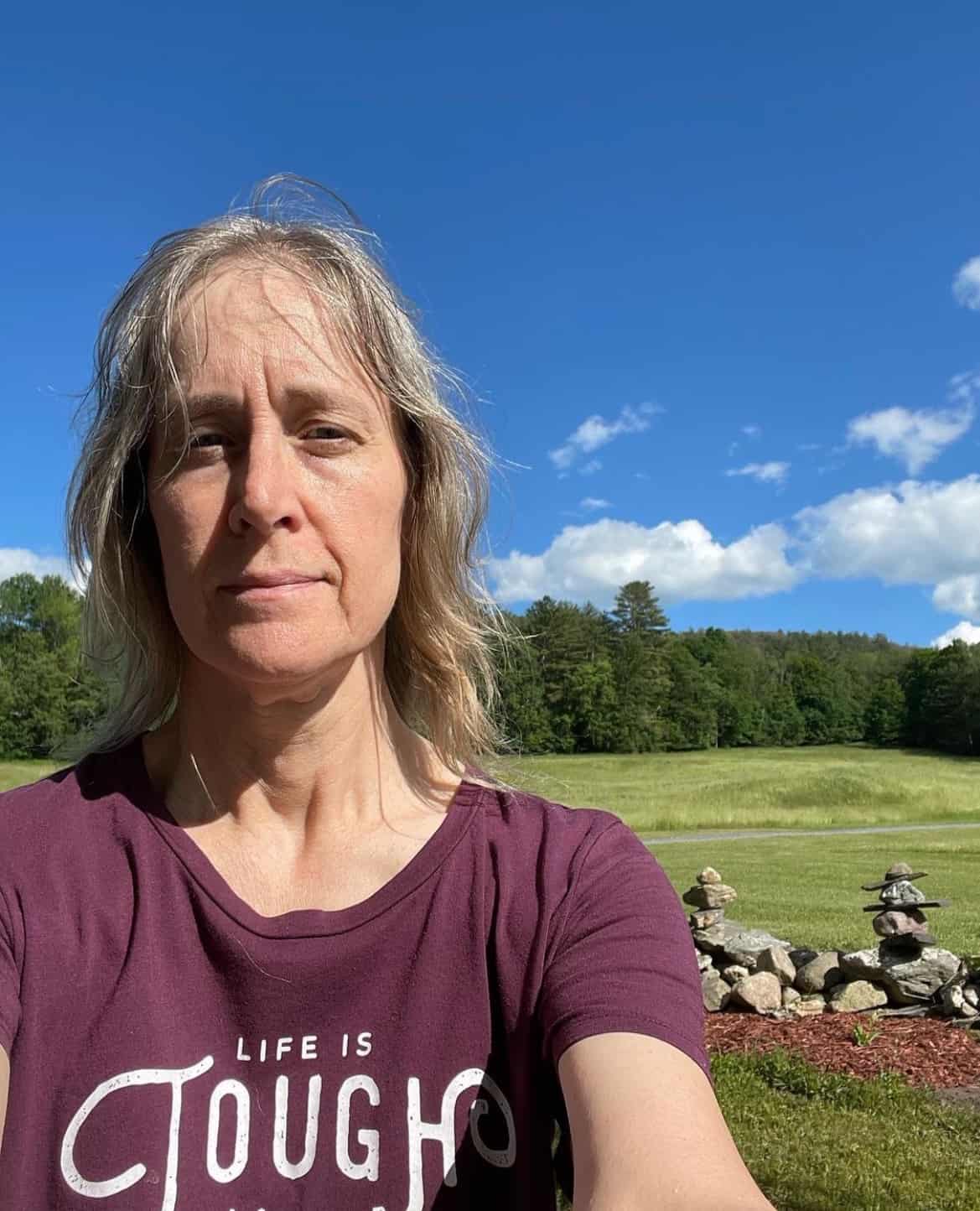 Ellen is a busy mom of a 24-year-old son and 29-year-old daughter. She is Grandma to one adorable baby girl. She owns six blogs and is addicted to social media. In what little spare time she has, she loves to read, watch movies, and play games. If you'd like to work together, email info@in-our-spare-time.com to chat.