Last Updated on June 4, 2023 by ellen
Traveling with children can be fun or stressful depending on how prepared you are. Check out these must have traveling essentials for toddlers.
Posts may be sponsored. This post contains affiliate links, which means I will make a commission at no extra cost to you should you click through and make a purchase. As an Amazon Associate I earn from qualifying purchases.
Traveling Essentials for Toddlers
These toddler travel essentials are an absolute must have. Traveling with a toddler is all about routine. These toddler essentials will make life easier whether you are heading out for family trips in the car or a long haul flight.
Remember, you don't need to pack the entire house when you travel with small children. But, I do recommend these toddler travel essential items.
Car seats are an absolute must
When taking car trips, be sure that your car seat is installed properly. While not required on a plane trip, the FAA does recommend that babies and young children be seated in a car seat while traveling.
We chose a car seat with a built in cup holder to make toddler travel easier on road trips.
Should my toddler have their own bag while traveling?
It's a good idea for toddlers to have their own bag with items such as diapers, wipes, snacks, a change of clothes, and any other items they may need. You can also include some small toys or books in the bag so that your toddler has something to keep them occupied while traveling.
You can always keep extra toddler travel essentials in your carry on bags or travel bag.
Older toddlers will like having their own travel gear to feel more like mom and dad.
Basic toddler travel essentials
When considering what to take with you, you need to address sleeping, eating, moving, organizing, and entertaining. Exactly what you need will depend on how you're traveling.
Keeping your child's sleep routine similar to home will make your life easier when traveling with a toddler.
This product presentation was made with AAWP plugin.
Diaper bag travel essentials
A diaper bag is one of the most important items you can have when traveling with a toddler. Make sure you bring enough diapers, wipes, diaper cream, snack bars/fruit snacks and bottles for your child as well as some toys or books to keep them entertained.
If you are in the middle of potty training, be sure that you bring a portable potty chair. If your child is already potty trained, be mindful of their routine to avoid accidents.
Toddler travel accessories for car trips
If you're heading out on a road trip or family vacation, make sure you have these toddler travel essentials.
Travel car seat
Diaper bag and contents
Sun shade for the window
Toddler stroller
Spill proof toddler cup and snacks in a food pouch
Favorite blanket or stuffed animal
Toddler travel toys like BIZYBOO Hide 'N' Seek Busy Bags from Vango.
BIZYBOO Hide 'N' Seek Busy Bags from Vango
BIZYBOO Hide 'N Seek Busy Bags are fun way for kids ages 2 to 5 to improve their fine motor skills, concentration and problem solving abilities. Plus they are a great way to keep little kids busy on trips, in a waiting room or a restaurant!
They are an absolute must for toddler travel. Find them here.
Toddler travel must haves for plane trips
When traveling by plane, there are a few must have toddler travel essentials to consider:
Child carrier/backpack – This makes it easier to carry your toddler plus all their travel essentials for long periods of time.
Backpack diaper bag or travel bag and contents.
Children's headphones – If you're taking your own entertainment device, make sure you bring headphones for the kids.
Activity pack – Include a few small toys and books to keep them occupied.
Snacks – Bring an assortment of snacks to prevent any mid-flight meltdowns.
These toddler flight essentials will help you keep your child entertained and calm during a long flight. If you have connecting flights, try to find a fun play area for your child to run around during flights.
If you don't want to pack a lightweight travel stroller on your trip, many places rent travel strollers you can use while you're there. You can use a baby carrier or toddler carrier for younger children. But, an older toddler will appreciate having a stroller.
This product presentation was made with AAWP plugin.
Toddler travel essentials for a hotel room
When you get to the hotel room, make sure you have these traveling essentials for toddlers on hand for your toddler.
Portable crib – Many hotels will provide this or you can bring your own toddler travel bed.
Outlet covers – These essential for keeping curious little fingers safe.
Noise machine – If your child is used to sleeping with a noise machine at home, make sure you take it with you.
Toddler friendly toiletries – Bring along your own toddler-friendly shampoo and body wash for bath time.
Quiet toys – Your hotel neighbors will appreciate toys that don't make a lot of noise. These BIZYBOO Hide 'N' Seek Busy Bags from Vango are perfect.
Best toddler travel essentials summary
Make sure you take along these toddler travel essentials when you go.
Car seat
Travel stroller or toddler carrier
Portable travel cribs
Portable high chair
Snack tray with suction cups and sippy cups
Toddler's favorite snacks
Portable white noise machine
Favorite blanket for sleep time
Quiet time toys like BIZYBOO Hide 'N' Seek Busy Bags from Vango. Find them at Walmart.
You may be able to rent larger items like high chairs, travel strollers, travel cribs or travel beds. Check while planning your trip.
If you're heading to grandma's house, she may want to keep some of their favorite traveling essentials for toddlers at her home for when you visit with your toddler.
Related Reading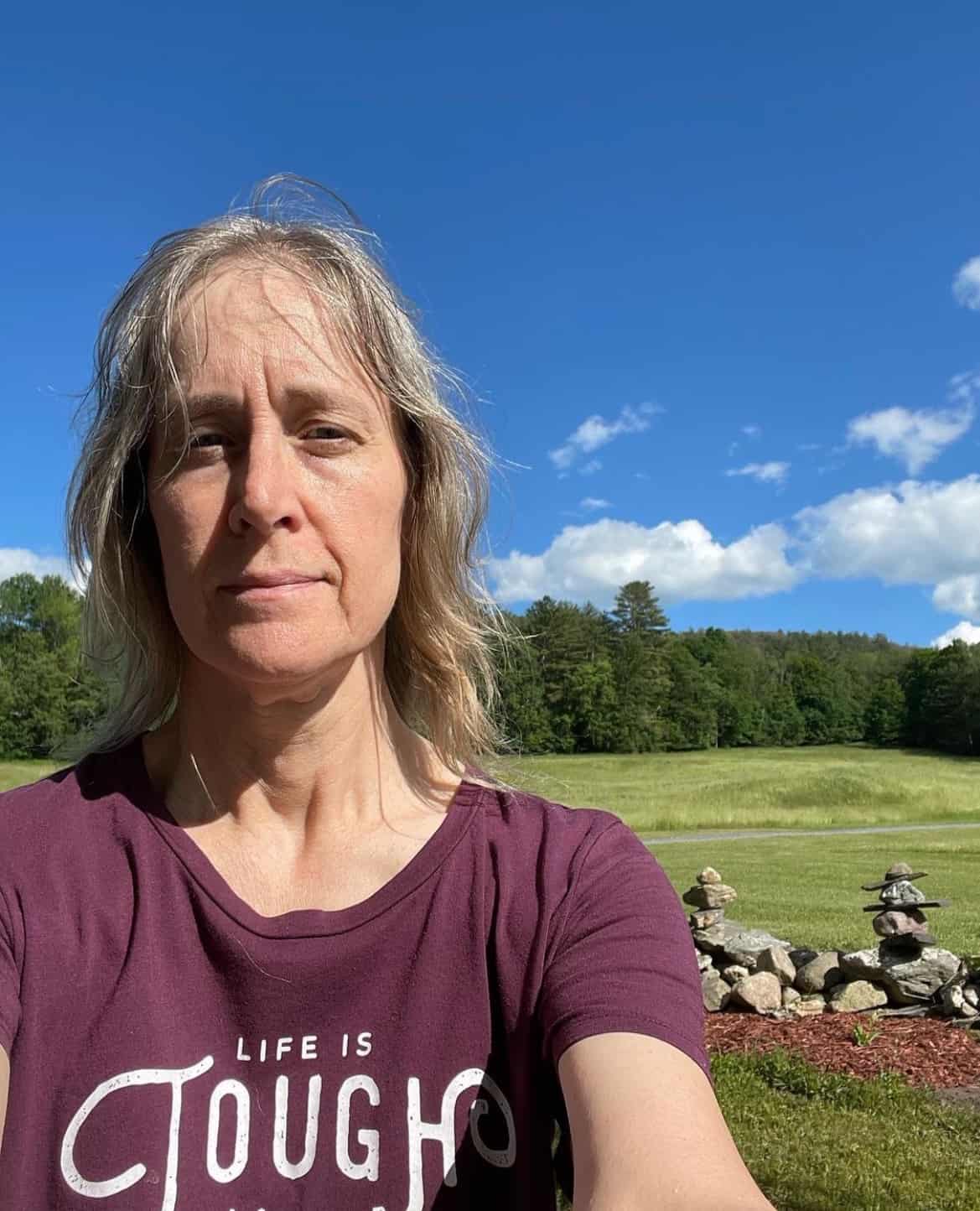 Ellen is a  of a 25-year-old son and 30-year-old daughter. She is Grandma to one adorable toddler. In what little spare time she has, she loves to read, watch movies, check out the latest toys, and play games.