Last Updated on September 24, 2022 by ellen
If you have a child in cheer, you may have considered whether air track tumbling is something you need to consider. My son was in cheer for a while when he was younger and my daughter was in gymnastics. Both required that you practice at home regularly which was always a challenge. I wanted a safe spot for them to practice that was padded and comfortable to use.
Posts may be sponsored. This post contains affiliate links, which means I will make a commission at no extra cost to you should you click through and make a purchase. As an Amazon Associate I earn from qualifying purchases.
Air Track Tumbling Tips
If you've considered air track tumbling, you'll know that an air track is a type of inflatable gymnastics equipment that combines the benefits of a trampoline, bouncy castle, spring floor, and gymnastic mat all in one. If you are planning on using air track mats for tumbling and cheer, here are a few tips.
Air track size
Wondering what air size track to get. There are a few things that you will need to keep in mind.
You want air tracks for tumbling that fit into the space you have to work with. But, you want to ensure that it's not too close to walls or furniture.
If your child falls, you won't want them to get hurt because you haven't left enough clearance around the edges of the mat.
Air track color
While color doesn't really matter to how the range air track functions, your child may want to choose the color based on their team's colors. Most air track mats are available in various colors and sizes.
Air track size thickness
The pressure of your air track will depend on your experience and what you need it to do. Choosing a mat that is 20 to 30 cm with low pressure will give you easier take offs, higher jumps, softer landings and a lower impact.
Choosing the same mat with high pressure will give you more stability and rebound. When using a thinner air track mat (10-20 cm), you need stability, faster rebound, and, higher pressure to avoid bottoming out.
Home edition
For the casual tumbler or a beginner, an airtrack home edition versus professional version should be perfectly fine. As long as the air track mat is large enough and thick enough, for your child to begin with it's a great starter mat.
AirTrack pro offers several different styles of tumbling mats. You can find affordable, high-quality options here on Amazon.
Air track Beam
If you're looking for an air track beam, you will want to get an air track that is longer in length with a center line. An air track beam is handy for those that are training for gymnastics rather than for cheer. Find it here.
If you're looking for an inflatable tumble track for home, I hope that you'll consider a few of these tips when making your choice. Ultimately, you will want to keep age, experience, and size in mind when choosing your air track.
You may want to read more about this fun outdoor toy.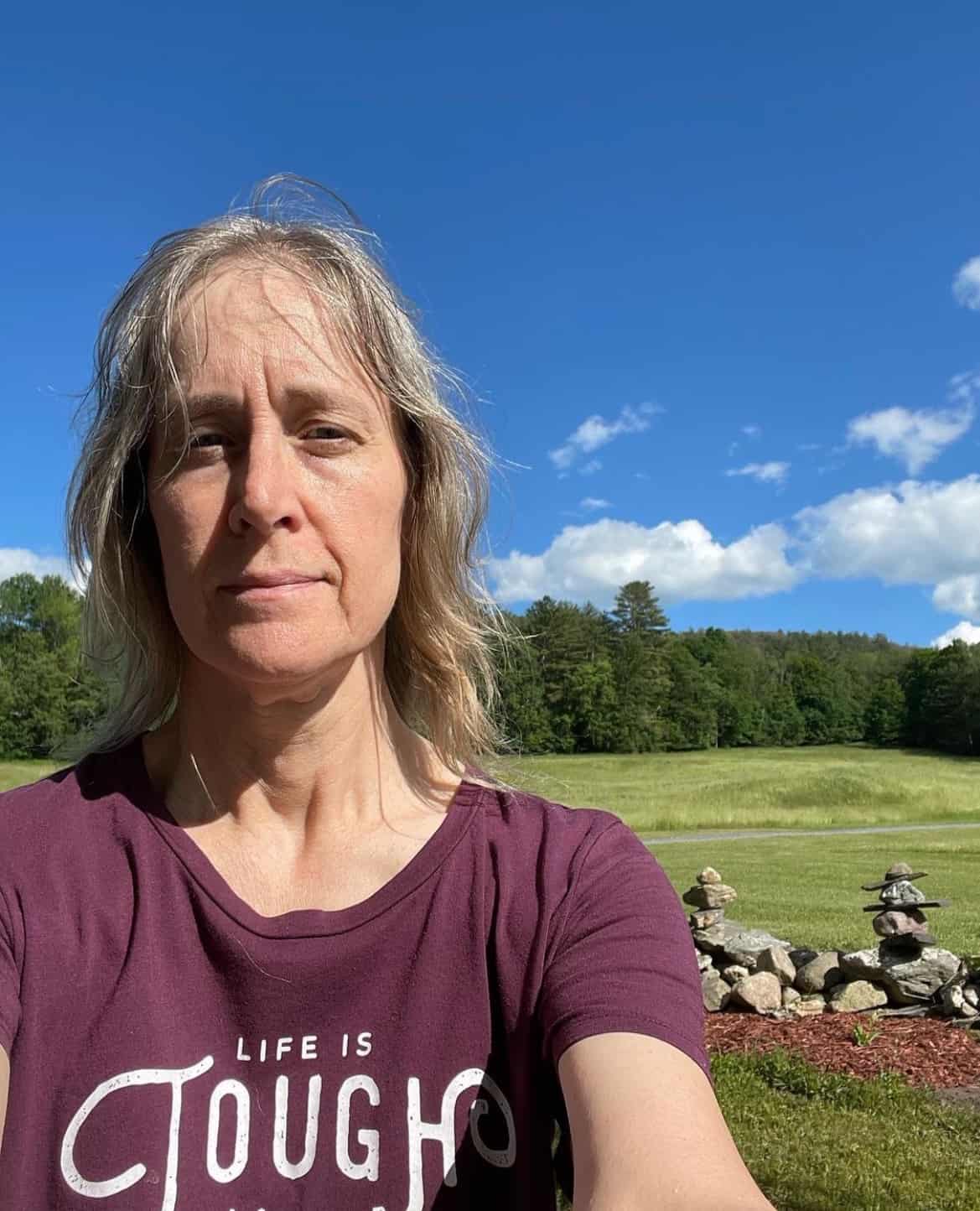 Ellen is a  of a 25-year-old son and 30-year-old daughter. She is Grandma to one adorable toddler. In what little spare time she has, she loves to read, watch movies, check out the latest toys, and play games.