Last Updated on November 16, 2022 by ellen
If you're looking for the best kids art easel, keep reading for some tips on picking art easels for kids. Learn how to choose the best kids easels based on age.
Posts may be sponsored. This post contains affiliate links, which means I will make a commission at no extra cost to you should you click through and make a purchase. As an Amazon Associate I earn from qualifying purchases.
Best Kids Art Easel
An art easel for kids is much more than a surface for your child to create on. It's a way to keep art supplies together and organized. And it encourages imagination.
There are so many styles out there that it can be overwhelming to choose the best one. Keep reading for some tips to help make the process simpler.
What is an art easel?
It's a surface that is tilted up to allow your child to draw, paint, or color more easily than by placing their paper on a flat surface. It often has spots to hold paint, crayons or markers and a clip to hold the paper in place.
Why is an easel good for kids?
An easel helps your child be creative in many ways. It allows them to use their imagination and be hands-on with their art.
Easels also help develop fine motor skills as they draw and color on craft paper or the magnetic board.

How to choose an art easel for kids
Art easels come in all shapes and sizes. Here are some things to consider when choosing an easel for your child:
Age: There are different types of easels for different age groups. For example, tabletop easels are great for younger children, while floor easels are better for older kids.
Size: Make sure the easel is the right size for your child. It won't be as fun to use if it's too big or too small.
Storage: Many easels come with storage bins or shelves. Tabletop art easels often have inside storage when they fold up. This is great for keeping your child's art supplies in one place.
Budget: Art easels can range in price from around $20 to over $100. Decide how much you want to spend before you start shopping.
Best art easel for kids ages 3 and up
When shopping for toddler easels, the best art easels will be sturdy and not take up a lot of storage space. Be sure it's sized for younger artists.
An all-in-one easel is the best choice when buying easels for kids that haven't entered school yet. The best toddler easels allow for easy storage that young children can access independently.
The Hape Store & Go Easel is ideal for children ages 3 and up. It's made of durable wood and folds flat for storage. I think it's the best kids art easel I've found yet. Find it here.
The child's easel features a ruler across the top that lets you clip the art paper onto it, so it doesn't move. There is also a magnetic whiteboard and a chalkboard.
When your child isn't using the easel, it conveniently folds flat for storage with space inside to store art supplies.
This tabletop easel can be used with magnetic letters and dry-erase markers. It comes with 17 pieces of supplies, including chalk, markers, and an eraser.
This is one of the best toddler easels I've found that allows your child to improve hand-eye coordination and create all sorts of art projects.
You can find this art easel on Amazon or look at your favorite retailer.

What kind of art supplies can you use on art easels?
Most art easels can be used with a variety of art supplies. Some of the most popular options include:
Paint: Watercolor, tempera, and acrylic paints are excellent for easels.
Chalkboard paint: This is a fun way to add a chalkboard surface to your easel.
Dry-erase markers: This is perfect for writing and drawing on an easel.
Paint markers are perfect for adding fine details to your artwork.
Crayons: Crayons are a classic art supply that can be used on easels.
Markers: Markers are perfect for adding color to your artwork.
Colored pencils: Colored pencils are great for adding detail and shading to your drawings.
Paintbrushes: Paint brushes are essential for painting on an easel.
Palettes: A palette is a must-have for mixing paint colors.
Sponges: Sponges can be used to add texture to your paintings.
Stencils: Stencils are great for adding detail and interest to your artwork.

Tips for buying art supplies
Dust-free chalk makes clean-up easier.
A locking paper roll holder will help prevent paper waste.
A child-safe paper cutter is an absolute must to avoid injuries.
Adjustable height easels will allow you to use it with multiple kids.
At what age can kids use an art easel?
Most art easels are designed for kids aged three and up. However, some easels are specifically for younger children.
Tabletop easels are perfect for kids aged two and up. Floor easels are typically for kids aged five and up.

Best art easel for older children
Older children will enjoy a wooden easel with a storage tray underneath. If you purchase a double-sided easel, they can have a magnetic dry-erase board on one side and a chalkboard or art paper roll on the other.
A dual-sided easel is ideal if you have an art studio where your easel can stay. These easels take up much more room than a tabletop easel.
The storage tray beneath the easel will hold your spill-proof paint cups, dry-erase markers, and colored chalk sticks.
What type of paper roll do you use for art easels?
You can use any type of paper roll with an art easel. However, there are a few things to consider when choosing a paper roll.
First, think about the size of the paper roll. You'll need a paper roll that is long enough to fit the height of your easel.
Next, consider the width of the paper roll. The wider the paper roll, the more paper your child will have to work with.
Finally, choose a paper roll that is compatible with the type of easel you have. Some easels can only accommodate certain widths of paper rolls.

What are some other things to consider when setting up an art easel?
Here are a few other things to consider when setting up an art easel:
Location: Choose a location for your easel that is well-lit and has plenty of space.
Ventilation: If using paint or other smelly materials, ensure the area is well-ventilated.
Coverings: Cover the floor and furniture with a drop cloth or old sheets to protect them from paint.
Supplies: Gather all the supplies you'll need before starting. This includes easel paper, paints, brushes, and other materials.
Safety: Always supervise your child while they are using an easel. Be sure to put away all materials when they are finished.
What is easel paper?
Easel paper is a type of paper that is specifically designed for use with easels. It is usually roll-fed and comes in a variety of sizes.
Most importantly, easel paper is sturdy and won't tear easily. This is important because it means your child can experiment with different painting techniques without the paper ripping.

What are some painting techniques my child can try on an easel?
Here are a few painting techniques your child can try on an easel:
Splatter painting: Use a paintbrush or toothbrush to splatter paint onto the paper.
Finger painting: Use your fingers or a Q-tip to paint the paper.
Stamping: Use stamps and ink to create patterns on the paper.
Painting with crayons: Use crayons to draw pictures or write words on easel paper. Then, paint over the crayons with watercolors or tempera paint.
If you have a child aged 3 and up, I feel that the Hape Store & Go Easel is the best kids art easel for this age group. It's sturdy and well-made and offers various options for your child to develop their art skills.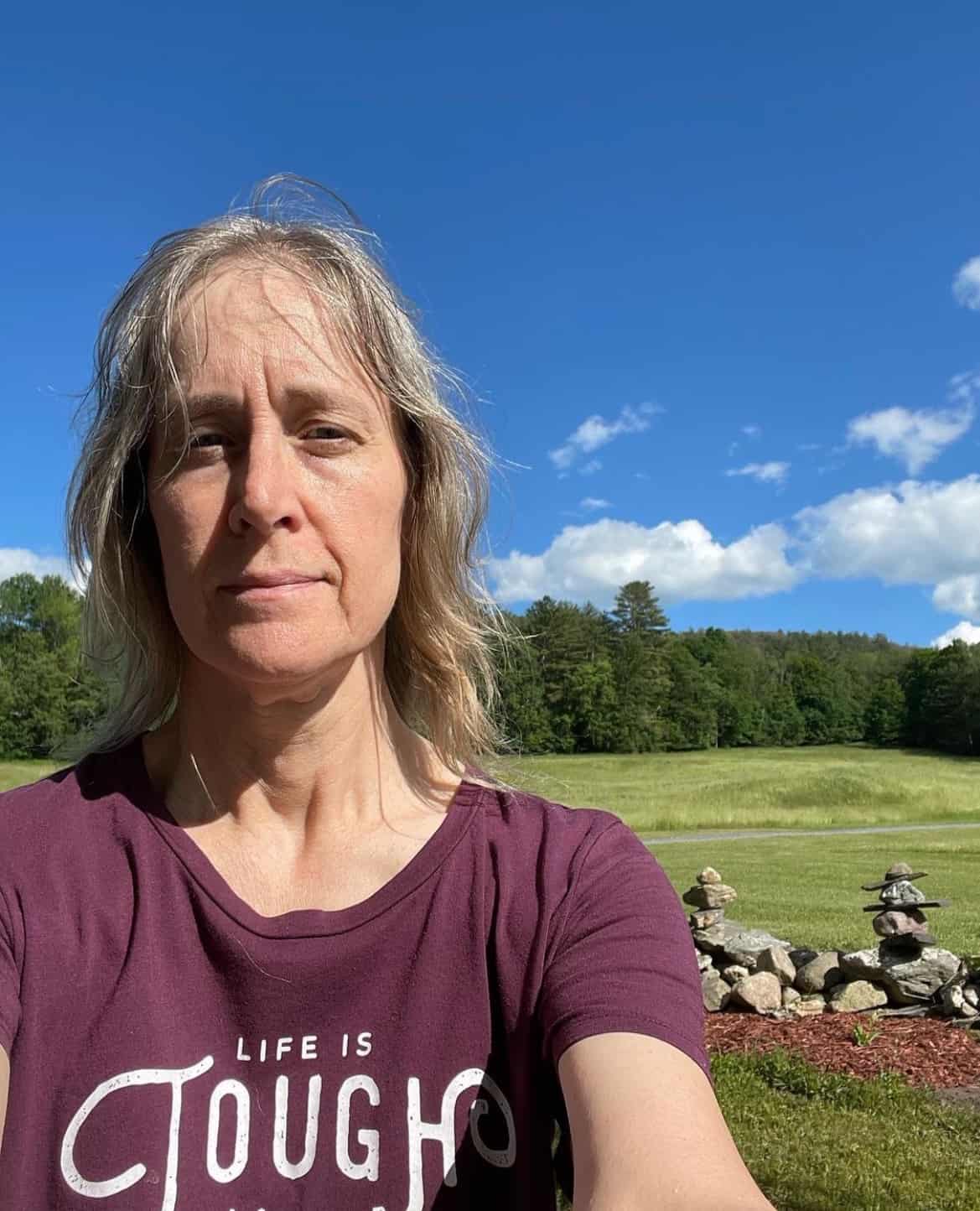 Ellen is a busy mom of a 24-year-old son and 29-year-old daughter. She is Grandma to one adorable baby girl. She owns six blogs and is addicted to social media. In what little spare time she has, she loves to read, watch movies, and play games. If you'd like to work together, email info@in-our-spare-time.com to chat.