Last Updated on March 20, 2021 by ellen
Now that the weather is warming up, check out these outdoor balls for kids. Find the best play balls and head outside for some fun!
Posts may be sponsored. This post contains affiliate links, which means I will make a commission at no extra cost to you should you click through and make a purchase. As an Amazon Associate I earn from qualifying purchases.
There are so many great things for the kids to do outside once the weather warms up. Have you had a chance to try any of these water balloon games yet?
Of course, there are also lots of inflatable toys you can play with inside or out to get the kids active.
Best Outdoor Balls for Kids
When it comes to outdoor toys, the key is durability. Not only do you want something that the kids will enjoy playing with, but you also want a toy that will really last.
There are lots of different playground balls or kickballs that the kids can take outside. Who remembers the days of playing pickleball at school or with your friends outside?
With this list of the best outdoor balls for kids, you can be sure the kids will want to spend a few hours outside playing with their friends. This will give you a few minutes of quiet time and will help them get much-needed exercise.
What is a playground ball?
Basically, a playground ball is an inflatable colored ball that's used in simple outdoor games like catch, pickleball, keep the ball, or kick the can.
They are really multi-functional and can be used in more ways than I can possibly think of. They can be thrown or kicked depending on what game you want to use them in.
Super Wubble
If you want a large outdoor ball for your kids to play with, Super Wubble is it. It blows up to 30″ in diameter and is sure to keep your kids busy and entertained.
And, best of all, you don't need to have an air pump to inflate this ball. It's designed to be blown up with your mouth. I love this since I can never find the air pump when I need it.
It is made from something called Xpandium so it is 4x stronger and more tear-resistant than the original Wubble ball. And, it's designed to be super soft so it's a perfect, friendly way to play pickleball with your friends.
This ball is available in a variety of colors including blue, red, and pink.
Groovy Wubble
The Groovy Wubble is another type of Super Wubble outdoor ball that comes in fun groovy colors. It looks like a giant tie-dye bubble but it is just as strong as the Super Wubble.
Your child can kick it, throw it, and even bounce it. It can be inflated to 24-30″ and can be used both indoors and out. Again, you don't need an air pump, You just blow it up with your mouth. Or, if you prefer you can use an air pump.
Wubble Comet
If your kids want something that is truly unique, they need to try the Wubble Comet. This is one of the best outdoor balls that can be used at night. The Wubble Comet is a 12-inch round ball that lights up at night with a glowing tail, just like a comet.
The lights on this ball reactivate every time they sense movement. That means your kids will have a great time making a light show in the backyard when they play.
No pump is needed for this one either. It does need a battery for the glow and one is included with the ball.
What age are these for?
These balls are all intended for children ages 6 and up. But, I can tell you that older kids have a blast with them as well.
My thoughts
These balls are so much fun to play with. Kids of a variety of different ages will really have a great time. I love that they don't need an air pump. And, they really do stand up to play well.
They can be used in a variety of different ways whether you want to throw them back and forth, rolling them toward a goal, kick them our bounce they.
Find the best outdoor balls here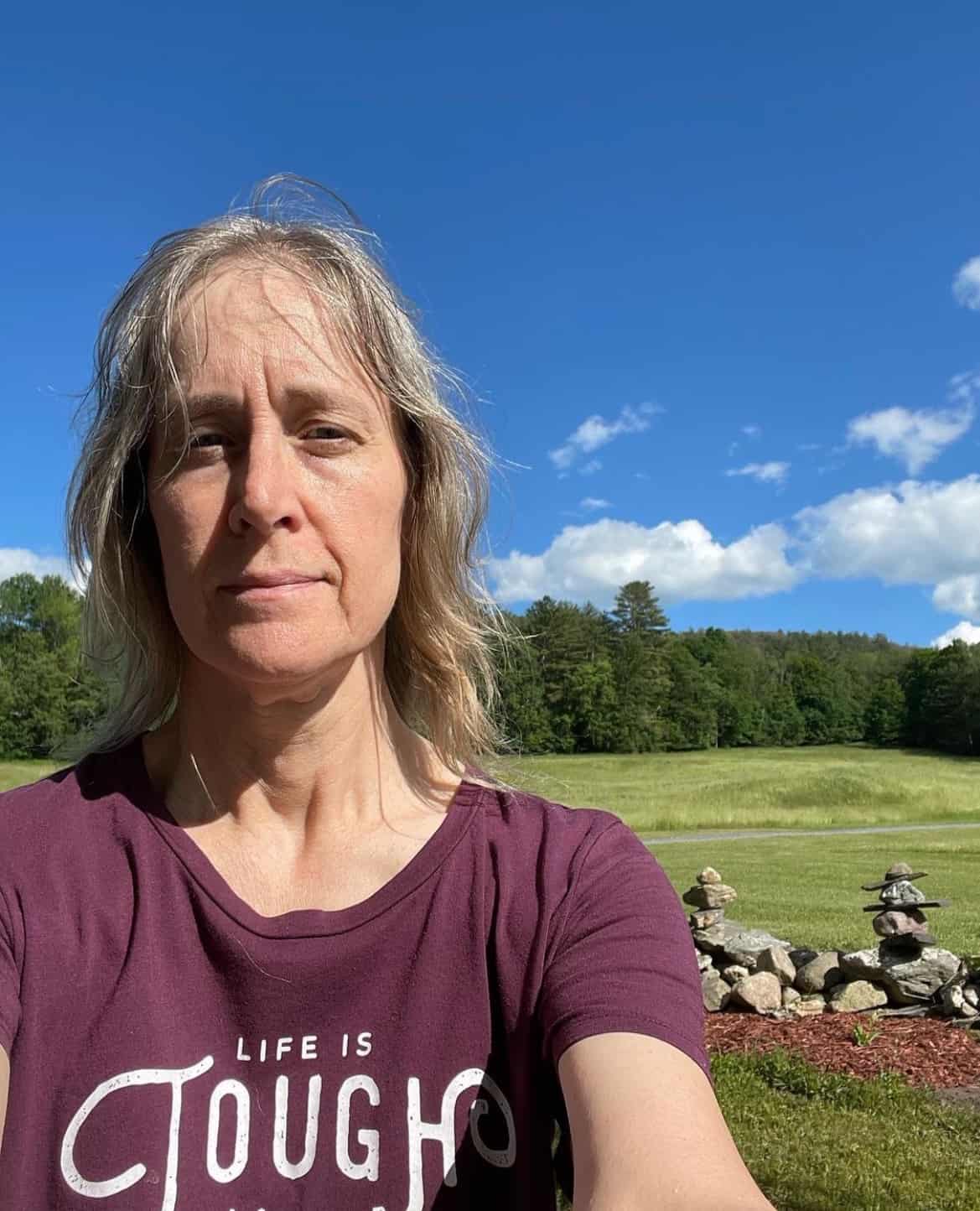 Ellen is a  of a 25-year-old son and 30-year-old daughter. She is Grandma to one adorable toddler. In what little spare time she has, she loves to read, watch movies, check out the latest toys, and play games.