Last Updated on January 7, 2023 by ellen
Looking for small-town horror stories? Check out Do I Bother You at Night by Troy Aaron Ratliff for a book you cannot put down.
Posts may be sponsored. This post contains affiliate links, which means I will make a commission at no extra cost to you should you click through and make a purchase. As an Amazon Associate I earn from qualifying purchases.
I absolutely love the horror genre and have shared several different stories here that I loved to read. Have you had a chance to check out Suffer Asylum by Jack Carl Stanley? If ghost stories are your thing, you really do need to check it out.
Small Town Horror Stories
There's just something about small-town horror stories like Do I Bother You at Night that seems spooky to me. Maybe it's because it's easier for me to imagine myself in that situation than in some gothic manor in the Italian Alps.
If you feel the same way, check out book by Troy Aaron Ratliff. It was originally released in 2013 when I posted the original review. But, I have re-read it and updated it to be more complete.
Do I Bother You at Night
They say nothing ever happens in Kansas.
Sylvester Petersen used to think so too. That is, until a mysterious new neighbor moves in next door, seemingly out of nowhere. His handful of friends – people who tried to help him cope with the sudden death of his wife – think that it might be an opportunity for him to get reacquainted with the world outside his farmhouse and to build a new relationship with his neighbor.
But that idea is soon snuffed out as strange events begin to happen around him. None of them wrong. Just strange: driving in the middle of the night, the sulfur-like odor coming off of him, the fact he doesn't talk to anyone in the area.
Does Do I Bother You at Night sound like your kind of book? Buy it now.
My review
Sylvester is your average ordinary man living in rural Kansas. He's a loner. He has few friends and a rather boring life. He's become rather reclusive after his wife died. Sylvester has a new neighbor who is a bit odd and weird things start happening. Not weird like slasher story weird but rather a series of odd events that just make him seem a bit off.
Do I Bother You at Night starts off with the very ordinary goings-on of a man in a small town who has just lost his wife. The author recounts the vents of his typical days from having a few beers with a friend to stopping at the store to get parts to fix his truck.
He doesn't even notice the new neighbor when he moves in at first because they live fairly far away from each other. Nobody in town seems to know anything about the new neighbor either and that makes Sylvester start to wonder.
Do I Bother You At Night is the type of book you just can't put down. The suspense builds very slowly and it pulls you in, anxious to find out the next detail and figure out what's going on. Because of the amazing details that the author includes, you actually feel like you're in the town with them. The descriptions are just so perfect that I can see pictures forming in my mind when I read it. When you actually get to the spooky part of the book, it feels so real that it's all the more terrifying.
Definitely a great read if you enjoy small-town horror stories. Read it today.
More small-town horror stories to read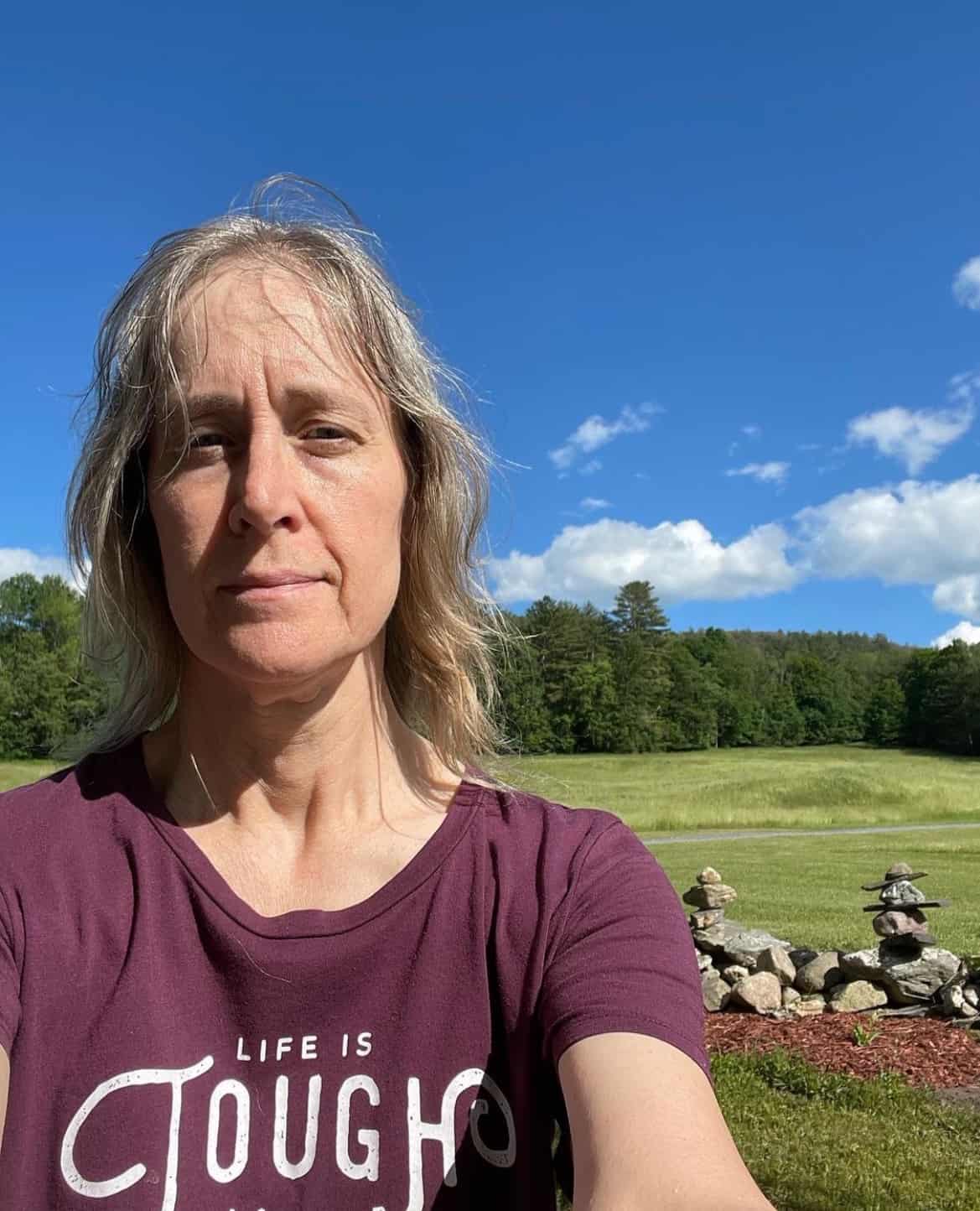 Ellen is a busy mom of a 24-year-old son and 29-year-old daughter. She is Grandma to one adorable baby girl. She owns six blogs and is addicted to social media. In what little spare time she has, she loves to read, watch movies, and play games. If you'd like to work together, email info@in-our-spare-time.com to chat.