Last Updated on September 10, 2022 by ellen
These Christmas card games for families are the perfect holiday party games to enjoy at your get together. Check out my top picks.
Posts may be sponsored. This post contains affiliate links, which means I will make a commission at no extra cost to you should you click through and make a purchase. As an Amazon Associate I earn from qualifying purchases.
I absolutely love family night and am always looking for new ways to have fun as a family. Have you checked out my list of the best card games for adults and teens?
Christmas Card Games for Families
When it comes to family time, I prefer to keep the games short and sweet. We don't often have time to devote a few hours to one activity but it's easy to spend 30 minutes or so.
And, since we absolutely love Christmas movies, these games are all based on our favorite holiday-themed movies. That makes playing them all the more fun.
A Christmas Story – A Major Card Game
Are you a fan of this classic movie? The purpose of this game is to help Ralphie Parker get the BB gun and decoder ring that he wants for Christmas.
You swap, peek and dare your way to find the Christmas gifts that Ralphie wants most. And, you use the leg lamp to triple dog dare players to trade presents with you.
Avoid the bullies and be the first one to find the presents he wants. Ages 8 and up for 2 to 4 players. Buy it here.
National Lampoon's Christmas Vacation – Twinkling Lights Game
If you're looking for Christmas card games for families, this is my husband's favorite!
Clark Griswold wants to hang 25,000 twinkle lights for the holidays. But, tangled wires and a pesky squirrel are out to spoil the holiday spirit.
In this game, you need to lay tiles to make Christmas bulb combos and score. But, finding the patterns you need isn't as easy as you think.
This is an easy to learn card game that takes about 20 minutes. Ages 8 and up for 2-4 players. Buy it here.
Gremlins – Holiday Havoc Card Game
This is absolutely my favorite movie. This is a fast-moving, Gremlin-slapping, card game.
Gremlins are causing chaos. You need to capture them and save Christmas. Just take turns playing cards on locations from the movie.
Slap matching pairs of Gremlins to score points. Boost your score if Gizmo shows up. When the sun comes up, the player with the most Gremlin cards wins.
Children ages 8 and up can play this game. And, you can play with 3-5 players. Buy it here.
Frosty the Snowman – Follow the Leader Card Game
Celebrate the season with this cooperative card game based on the holiday classic. Frosty the Snowman is on the way to the chilly North Pole and you can march along.
Move Frosty's friends forward and backward in the parade. Get the kids in the right order and you win.
If you have younger children, this is the perfect option. Children ages 4 and up. And, you can play it with 2-4 players. Get it here.
elf Snowball Showdown Card Game
This is a fun, fast-paced card game based on the holiday movie. Play snowball cards at the other players. They play cards right back.
Whoever gets hit with more snowballs takes a Hit card. Get hit three times and you're out. Who will be left standing?
This game is intended for ages 6 and up. And, you can play it with 3 to 6 players. Get it here.
Where can I buy Christmas card games for families?
Avoid the stores this year and get all of these on Amazon. Or, look for them at your favorite toy stores.
Finally, here's a great key to figuring out which game is best for your family.
Game for youngest kids – Frosty the Snowman is for ages 4+
For the most people – elf Snowball Showdown is up to 6 players.
Game with a dice – elf Snowball Showdown has a snowball die
Biggest cult following – A Christmas story comes with that fun leg lamp everyone wants
Most likely to be enjoyed by teens – Gremlins
Pick up these games today for your holiday fun! Looking for a board game? You will love the Elf Board Game. Check out these Christmas card games for a few more ideas.
You may enjoy these movie themed Christmas sweaters!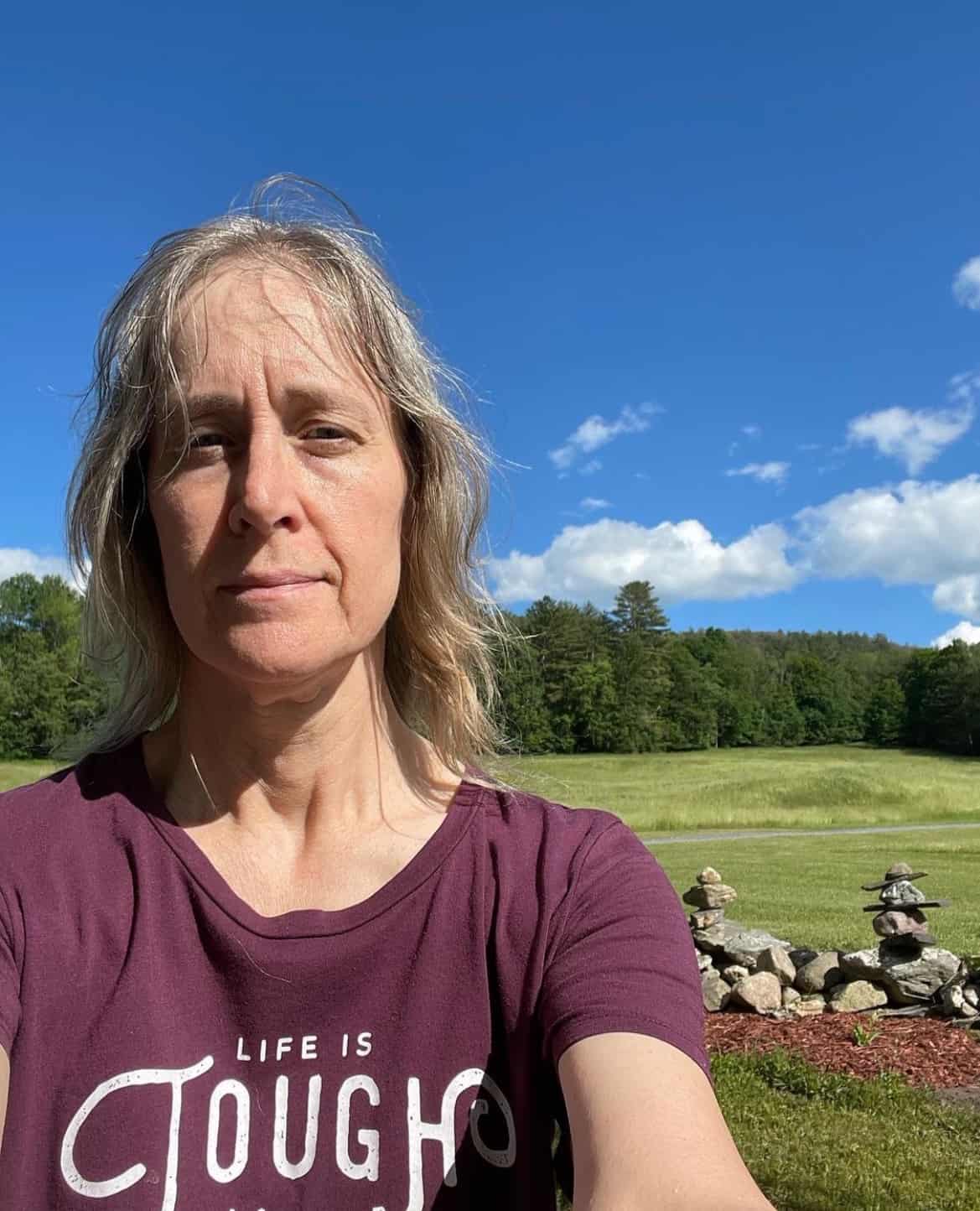 Ellen is a busy mom of a 24-year-old son and 29-year-old daughter. She is Grandma to one adorable baby girl. She owns six blogs and is addicted to social media. In what little spare time she has, she loves to read, watch movies, and play games. If you'd like to work together, email info@in-our-spare-time.com to chat.