Last Updated on November 19, 2023 by ellen
This gluten free cranberry cookies recipe is made with dried cranberries and gluten free flour. Make these delicious gluten free cookies today.
Posts may be sponsored. This post contains affiliate links, which means I will make a commission at no extra cost to you should you click through and make a purchase. As an Amazon Associate I earn from qualifying purchases.
Gluten Free Cranberry Cookies Recipe
Cookies are a delightful treat that have the power to bring a smile to everyone's face. There's nothing quite like the aroma of freshly baked cookies filling the home, promising a deliciously warm and comforting snack. And the best part? Cookies are wonderfully versatile and can be enjoyed by everyone, regardless of dietary restrictions.
For families catering to gluten-free dietary needs, the prospect of scrumptious, easy-to-make cookies that everyone can enjoy is nothing short of a blessing. These rich, mouthwatering gluten-free cranberry cookies are the perfect solution. They're not just a treat for the taste buds, but also a feast for the eyes with their vibrant cranberry bits peeping through the golden dough.
Incredibly simple to whip up, even on a busy weekday, these cookies are an excellent choice for a quick after-school snack or a sweet ending to a family meal. The recipe is straightforward and uses easily accessible ingredients, so even novice bakers can confidently create these tasty little morsels. These gluten-free cranberry cookies are where health meets taste, promising a guilt-free indulgence for the whole family.
Cookie variations
These gluten-free cranberry cookies are wonderfully adaptable. If you're a nut lover, consider adding a handful of chopped walnuts or pecans for an added crunch.
For a burst of citrusy brightness, you can include the zest of one orange. If you're vegan, replace the egg with a flax egg (1 tablespoon of ground flaxseed mixed with 2.5 tablespoons of water) and use dairy-free butter.
For those with a sweet tooth, consider adding white or dark chocolate chips to the dough. But bear in mind, that altering the recipe may change the nutritional values, so be sure to adjust accordingly if you're keeping track.
A few other options include crunchy walnuts, shredded coconut, ground cinnamon, white chocolate chips, or raisins.
Enjoy experimenting and making this recipe your own. Make sure you get this gluten free flour. It's our favorite.
Can I use fresh cranberries?
Yes, you certainly can use fresh cranberries in this recipe. However, remember to chop them up first, as whole cranberries can be a bit too tart. Also, since fresh cranberries have more moisture than dried ones, you might need to bake the cookies a little longer. Happy baking!
Cranberry orange shortbread cookies are another delicious cranberry cookie. They use fresh cranberries and walnuts.
Or, you can start with sugared cranberries if you'd prefer not to use dried cranberries. They're pretty and tasty and make a festive snack.
Do I need to make these gluten free?
No, it's not necessary to make these cookies gluten-free if you don't need or want to. Feel free to use all-purpose flour in place of the gluten-free flour. The recipe will work just as well, and the cookies will turn out delicious.
However, if you or someone in your family has a gluten intolerance or celiac disease, stick with the gluten-free flour to keep the cookies safe to eat. It's about making the cookies fit your needs. Enjoy baking!
Tips for gluten free baking
Baking gluten-free can be a bit tricky, but with some tips, you can do it well. First, always check the labels of your ingredients. Some may have gluten even if you think they don't.
Make sure to buy only gluten-free certified products.
Second, don't rush the baking process. Gluten-free dough often needs more time to bake than regular dough. It may also need to rest before baking. Be patient and follow the steps of the recipe closely. Happy baking!
Make sure you get this gluten free flour. It's our favorite.
How long will gluten free cranberry cookies last?
These gluten-free cranberry cookies, if stored properly, will last for about a week. To keep them fresh, you should store them in an airtight container at room temperature. If you wish to keep them for longer, you can freeze the baked cookies for up to 3 months. Just make sure to let them cool completely before freezing.
You may also want to make a batch of these cranberry pistachio shortbread cookies. You can never have too many cranberry desserts.
Try this pumpkin cranberry cookies that are made with pumpkin pie spice and dried cranberries. They are a festive holiday cookie.
Freezing tips for gluten free cookies
To freeze these cookies, first let them cool completely. Then, position them in a single layer on a baking sheet before placing them in the freezer. Once they're fully frozen, transfer the cookies into a freezer-safe bag or container, squeezing out as much air as possible.
This method prevents the cookies from sticking together and allows you to enjoy a single cookie or a handful anytime you like. Remember to let the cookies thaw at room temperature before eating. This way, you can enjoy these delightful gluten-free cranberry cookies whenever you crave them!
You may also want to try these chewy meringue cookies.
Tools / equipment needed
2 mixing bowls
measuring cup and spoons
cookie ball scoop
parchment paper
baking sheet
Ingredients
1:1 Gluten free flour blend (Make sure you get this gluten free flour. It's our favorite.)
Unsalted butter
White sugar
Brown sugar
Dried cranberries
Salt
Baking powder
Vanilla extract
Eggs

Gluten free cranberry cookies instructions
1. Preheat oven to 35F.
2. In the bowl mix dry ingredients except sugars
3. In a separate bowl, beat eggs and other ingredients
4. Combine dry and wet ingredients.
5. Add cranberries. Mix.
6. Form cookies into cookie dough balls.
7. Place on the baking sheet. Parchment paper makes it easier to clean up.
8. Cook in 350F oven for 12-13 minutes. Or in Air Fryer 350F for 5-6 minutes. They should be lightly browned.
Yield: 24
Gluten Free Cranberry Cookies Recipe
This gluten free cranberry cookies recipe is made with dried cranberries and gluten free flour. Make these delicious gluten free cookies today.
Ingredients
Flour 2 1\2 cups
Butter 1 cup
Sugar 3\4 drops
Brown sugar 3\4 cups
Cranberry 1\2 cup
Salt
Baking powder 1 1\4 tsp.
Vanilla 1 tsp.
Egg 2
Instructions
.In the bowl mix dry ingredients expect sugars.
In a second bowl, beat eggs other ingredients.
Combine both wet and dry ingredients.
Add cranberries. Mix.
Form cookies.
Cook in 350F oven for 12-13 minutes. Or in Air Fryer 350F 5-6 min
Nutrition Information:
Yield:
12
Serving Size:
1
Amount Per Serving:
Calories:

288
Total Fat:

16g
Saturated Fat:

10g
Trans Fat:

1g
Unsaturated Fat:

5g
Cholesterol:

72mg
Sodium:

227mg
Carbohydrates:

32g
Fiber:

1g
Sugar:

16g
Protein:

3g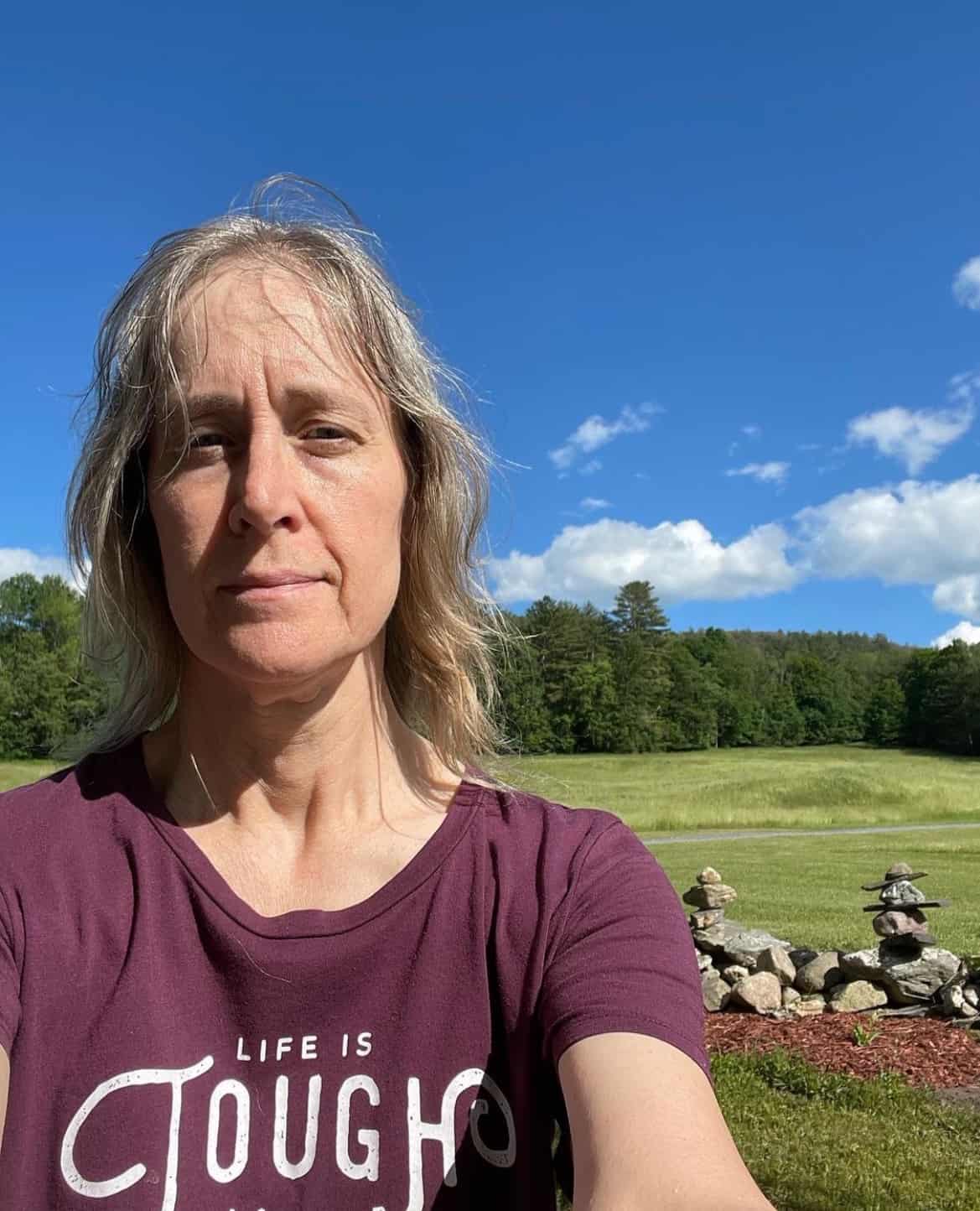 Ellen is a  of a 25-year-old son and 30-year-old daughter. She is Grandma to one adorable toddler. In what little spare time she has, she loves to read, watch movies, check out the latest toys, and play games.