Last Updated on October 10, 2022 by ellen
Check out my thoughts on the new show Going Home on Pureflix. Learn more about this heartfelt program that follows an inspiring team of nurses as they comfort and care for patients on their death beds.
Posts may be sponsored. This post contains affiliate links, which means I will make a commission at no extra cost to you should you click through and make a purchase. As an Amazon Associate I earn from qualifying purchases.
Going Home
I just love watching heartwarming programming on Pureflix. They always leave me feeling happier than before I turned them on. It seems as though so many shows on traditional channels are full of violence and crime. It's a refreshing change to watch a show that leaves you feeling uplifted instead.
Find out more about Pureflix and the content they offer. Learn more about Going Home.
About Going Home
AFFIRM Originals and Pure Flix proudly present the new series "Going Home" that follows an inspiring team of nurses who help guide patients and loved ones on the ultimate journey – one of transition from this world to their forever home. It's a race against time as the team must help their clients find peace and wrap up loose ends with compassion and dignity before they pass.
Starring: Cynthia Geary, Cozi Zuehlsdorff and Charisma Carpenter.
With guest stars: Tom Skerritt, Concetta Tomei, Vernon Davis, and more!
My thoughts on Going Home
I've watched several of the Going Home episodes since they started. I enjoy streaming the programs on Pureflix because they are family and faith-friendly. I never have to worry about the content.
Going Home deals with the delicate subjects of grief and loss. Charley Copeland is the head nurse, and it's her job to help dying patients deal with loose ends. She helps them mend relationships, deal with past issues, and be more at peace before they die.
While I know that the program is fiction, the nurses' conversations with the characters are so authentic that it's easy to relate to and imagine the grief and pain they are going through.
The program also gave me a much deeper understanding of what nurses go through. I cannot imagine having to deal with some of the situations they do every day. They truly are such strong, inspiring people.
Episode 3
Going Home Episode 3 is called Fog of War. The episode is about a distraught homeless veteran who arrives at Sunset House. He isn't the easiest patient for the nurses to deal with. He's violent, an addict, and just an all-around unpleasant person.
As the show continues, you learn that he served in Vietnam and has PTSD and flashbacks, all of which make sense for what he's going through now. But, the nurses still have to help him deal with his past and reunite with loved ones so he can pass peacefully.
This episode dealt with drug addiction, homelessness, PTSD, and self-harm. And it also focuses on having compassion for people even when they aren't very likable. It was an excellent reminder that we need to have compassion for everyone, not just those we consider "worthy" of it.
This episode was very emotional for me. My son-in-law served and has PTSD – nothing near the problems shown in this episode – but I could not help but think "what if" as I watched it.
You need to sign up for Pureflix if you don't already have an account. I love the shows I've been streaming and recommend that you watch Going Home from start to finish.
Find out more about Pureflix and the content they offer.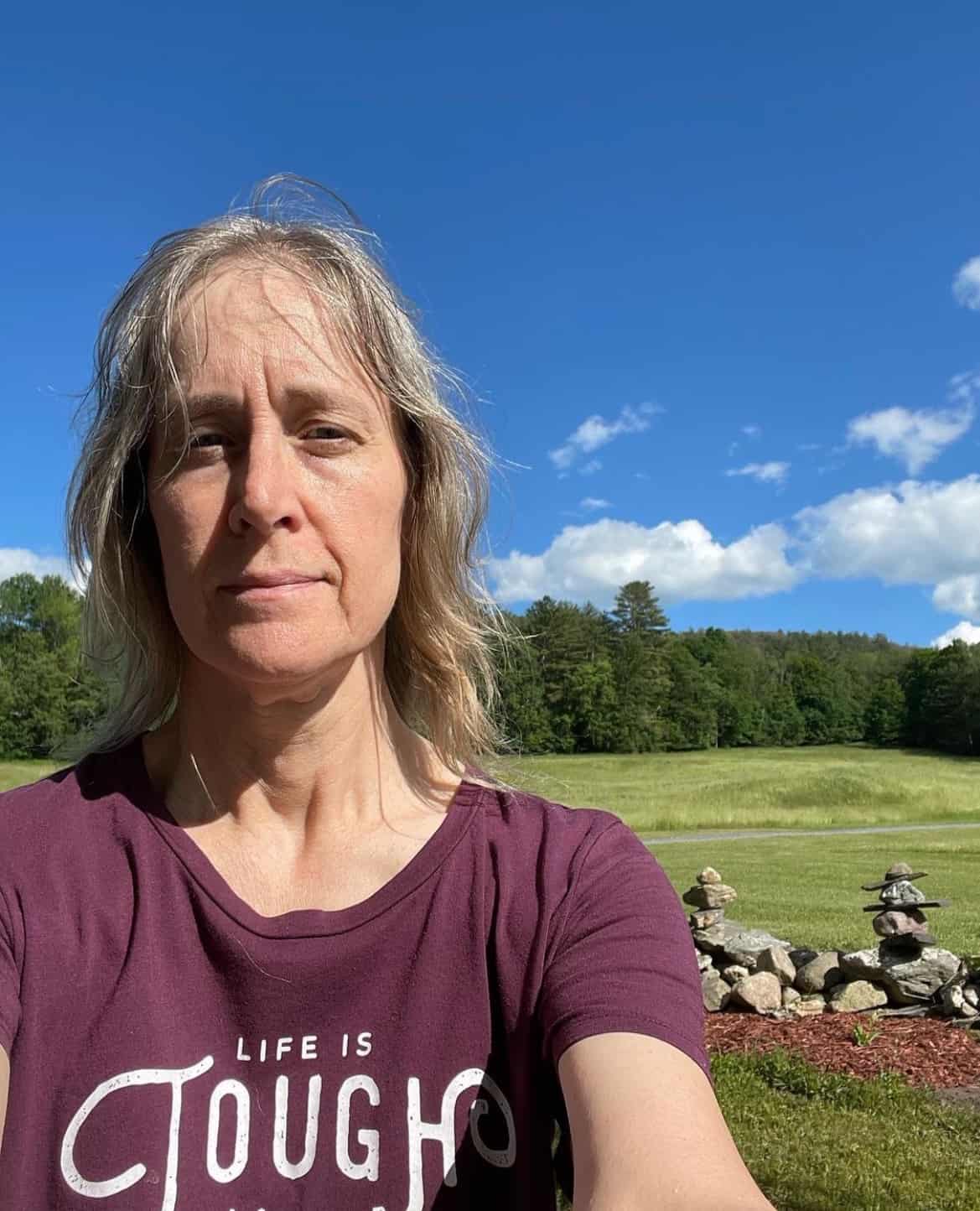 Ellen is a  of a 25-year-old son and 30-year-old daughter. She is Grandma to one adorable toddler. In what little spare time she has, she loves to read, watch movies, check out the latest toys, and play games.