Last Updated on September 17, 2023 by ellen
Watch Legacy Peak appearing exclusively on Pureflix! This new inspiring family adventure is a must-watch movie about moving on from the past.
Posts may be sponsored. This post contains affiliate links, which means I will make a commission at no extra cost to you should you click through and make a purchase. As an Amazon Associate I earn from qualifying purchases.
Watch Legacy Peak on Pureflix
If you haven't already, make sure that you tune in to Pureflix to check out this new film. It premiered on September 22nd, and you can only see it on Pureflix.
Watching adventure movies is one of my favorite Friday night activities, so I was very excited to be able to watch this new movie.
Legacy Peak movie where to watch
If you don't have Pureflix, you can get it right now and watch this movie tonight. Get more information about the Legacy Peak full movie here.
About Pureflix
Pure flix lets you stream positive, uplifting movies and shows that appeal to everyone in your family. It's an uplifting alternative to traditional network television. It has movies like God's Not Dead and series like Sons of Thunder.
Who stars in this film?
Lucas Black (NCIS)
Kyleigh Bakker
Roman Engel
About Legacy Peak
Jason wants nothing more than to have Noelle's kids like him. But when a perfectly planned trip to a mountain cabin falls apart, the ensuing adventure could tear them apart or bring them closer than they ever imagined. Together they'll discover how to trust again and what it means to be a family.
My thoughts
Jason wants to impress Noelle's children so they can become a family. He decides that the perfect way for them all to bond is to spend some time together by flying to a mountain cabin to enjoy Christmas together. An unexpected airplane problem causes a forced landing in the wilderness.
I don't want to give away any more of the movie, but I wanted to give you a bit of background. If you can imagine Jason flying in a small plane with a boy about 10 and a teenage girl, you have at least an idea of what the attitude is like on this trip.
When they are forced to land, they suddenly have not only to get along but learn to trust and work together. It would be difficult for an already established family to get along and make it there safely in the winter. So, they have some real challenges to overcome because blended families bring extra challenges.
Jason is a planner so I could very much relate to him. He thinks he has all the answers and knows exactly what to do to get the kids to like him. Of course, you cannot plan for an emergency, as Jason realizes.
This film is a wonderful reminder that we need to trust in God and that He will see us through our problems. He remembers all of us even when we think that we need to rely on ourselves more than on Him.
I found the story to be very realistic, complete with attitude. And it managed to convey a Christian message without being preachy or portraying the characters as perfect. That is one of the reasons that I love Pureflix so much.
If you haven't already, get Pureflix and watch this film. Find out more about Pureflix.
Related Reading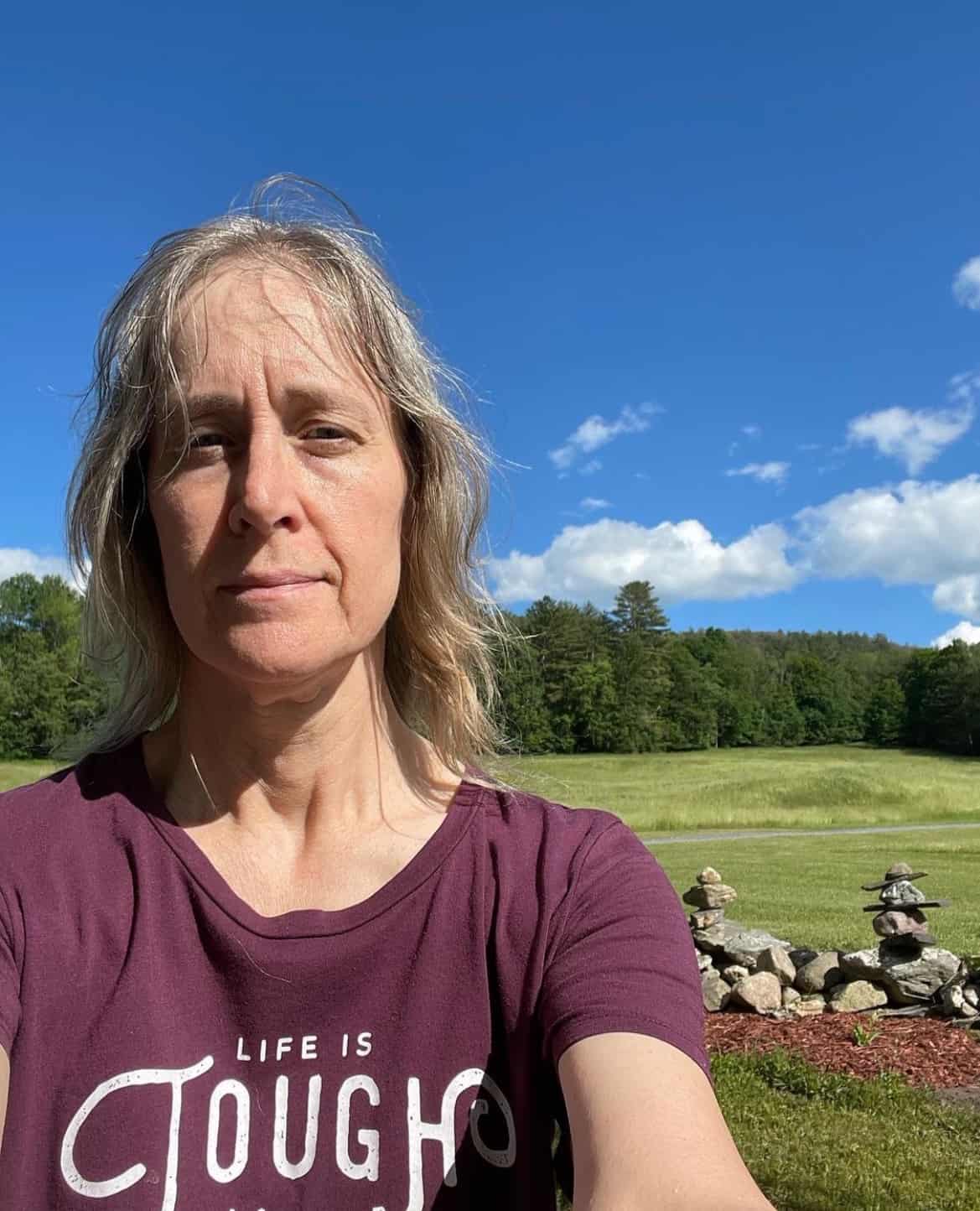 Ellen is a  of a 25-year-old son and 30-year-old daughter. She is Grandma to one adorable toddler. In what little spare time she has, she loves to read, watch movies, check out the latest toys, and play games.