Last Updated on April 9, 2022 by ellen
Posts may be sponsored. This post contains affiliate links, which means I will make a commission at no extra cost to you should you click through and make a purchase. As an Amazon Associate I earn from qualifying purchases.
If your kids love to read as much as mine, check out these fun holiday gift ideas from National Geographic Kids Books. Books make the best gifts — a thoughtfully selected book will hold a child's interest long after the new toys have been tossed aside. National Geographic Kids Books is featuring EIGHT new titles that are perfect gifts for the explorer in all of us.
Holiday Gift Ideas from National Geographic Kids Books
These books are all big, beautiful and definitely gift-worthy and sure t0 be loved by bookworms and reluctant readers alike. They are fun, visually stunning, totally engrossing AND educational (but don't tell kids that last part!).
Explorer Academy: The Nebula Secret by Trudi Trueit
Adventure, danger, and a thrilling global mission await 12-year-old Cruz Coronado as he joins an elite school for explorers. Cruz leaves his tranquil home in Hawaii to join 23 talented kids from around the globe to train at the Explorer Academy with the world's leading scientists to become the next generation of great explorers. But for Cruz, there's more at stake. No sooner has he arrived at the Academy than he discovers that his family has a mysterious past with the organization that could jeopardize his future. In the midst of codebreaking and cool classes, new friends and augmented reality expeditions, Cruz must tackle the biggest question of all: Who is out to get him, and why? Readers can get in on the excitement with puzzles and codes embedded throughout and book two in this seven book series, The Falcon's Feather, comes out this March! Buy it on Amazon.
To the Moon and Back: My Apollo 11 Adventure A Pop-Up Book by Buzz Aldrin with Marianne J. Dyson
In celebration of the Apollo 11 Mission's 50th Anniversary and punctuated by intricate pop-ups and paper folds, in To The Moon and Back Buzz Aldrin shares his personal stories and reflects upon what historians call "humanity's greatest adventure.†Never-before-published anecdotes from Aldrin and his family run the range of emotions — funny, sad, dangerous, hair-raising, heartwarming and inspiring — and provide a truly unique, behind-the-scenes look at the mission to the moon. Additionally, vivid photos, clearly marked diagrams, and elaborate pop-ups illustrate and explain the fascinating science behind this incredible story of human achievement and a build-your-own Apollo 11 lunar module is also included. Buy it on Amazon.
Ultimate Secrets Revealed: A Closer Look at the Weirdest, Wildest Facts on Earth
Did you know that caterpillars liquefy when they turn into butterflies? That humans shed eight pounds of skin every year? That there's a funky forest in Poland where all the trees are mysteriously crooked? That space smells like burnt plastic? Our world is filled with strange, bizarre, and weird realities. But what do they mean? WHY are they important? And what exactly is the secret behind them? With Q&As with in-the-field experts, fantastic infographics and exciting stories, this book takes readers behind the scenes of the truly bizarre, to reveal the truth behind our planet's wildest and wackiest. Meet the mind-boggling bacteria that make Yellowstone National Park's Morning Glory Pool pop with radiant color, discover the mysteries behind the Sphinx of ancient Egypt, learn how tornadoes are so powerful, and so much more! Buy it on Amazon.
Ultimate Predatorpedia: The Most Complete Predator Reference Ever
Welcome to the amazing world of creatures who prey on others for their survival: from high-profile sharks, lions, tigers, and bears to the tiniest ants, mites, and spiders. Every animal in this book is ferocious, fierce, and fantastic in its own way! With colorful photographs and fun facts, this easy-to-use encyclopedia features profiles accompanied by Did You Know details, and fast facts (including scientific name, size, diet, and habitat), as well as thematic spreads covering topics from predatory techniques to defenses and communication, and much more. Fans of Ultimate Dinopedia, Ultimate Bugopedia, and Ultimate Reptileopedia in the same series, will want to find a place for Ultimate Predatorpedia on their bookshelves. Buy it on Amazon
National Geographic Kids Why Not?: Over 1,111 Answers to Everything
The concept is simple. Got a question? Boy, do we have answers! Over 1,111 of them. Why don't you keep growing your whole life? Check out the human body section. Why aren't we traveling by jetpack yet? Tech has your answer. Why aren't school buses red? Flip to the pop culture chapter. Why aren't dinosaurs still alive? Why can't you walk on clouds? It's all there! With hundreds of topics ranging from silly to serious, we've got the expert information in a fun Q&A format that will keep kids digging for answers. Answers include all kinds of fascinating extra info like top 10 lists, weird-but-true facts, explorer profiles, and cool activities. Now, go stump your parents! Buy it on Amazon. Buy it now.
Dog Science Unleashed: Fun Activities to Do With Your Canine Companion
Dog Science Unleashed shows kids how they can learn about science with the most faithful lab partner they'll ever have, their dog! Twenty-two safe and pup-friendly activities let young scientists discover how their canine companions think, move, drink, stay warm, get clean and cool off. From determining your dog's favorite smell to figuring out if your dog is a righty or a lefty, to making a stethoscope to listen to your hound's heart, Dog Science Unleashed explores the science behind dogs' senses, how they move, how they learn and much more. Each activity is paired with step-by-step instructions, clear and interesting scientific explanations, and photographs that illustrate important elements of the experiments and observations. Hands-on activities and fun information for budding scientists prompt further learning and offer a look at current, groundbreaking canine research.
Dog Science Unleashed is a Hands-on Science Book finalist for the AAAS/Subaru SB&F Prize for Excellence in Science. Buy it now.
Just Joking Jumbo 2
GREAT STOCKING STUFFER! – Kids will laugh their tail off with a jumbo-size, jam-packed joke book featuring 1,000 jokes and 1,000 photos. With silly facts that are strangely true, laughable lists, conversation jokes, and long-story jokes with hilarious endings, this full-color, supersize book include funny stuff about pets, technology, spooky sensations, adventures, around-the-world wonders, animals, myths and legends, dinosaurs, music, and treasure hunting. It's the perfect combination of laughing, learning, and maybe jump-starting a career in comedy! Buy it now.
Fly With Me: A Celebration of Birds Through Pictures, Poems, and Stories
This book is a family affair, created by the iconic Jane Yolen and her three adult children, Heidi, Adam, and Jason Stemple. This thoughtful and beautifully curated collection of our flying, feathery friends highlights the role birds play in human life from centuries ago to the present day. While it's beautiful and contains many original poems, it's also full of valuable real science about these wondrous creatures. From history and behavior to spotting and photographing, there's something for every bird fan in the flock. Young birders will learn all about migration and the importance of habitat conservation. They'll find stories about bird rescues and fun facts about the fastest, strongest, and tiniest fliers.
They'll also discover the best bird nests, sweet songs to sing, ways to listen for and identify the birds around them, and more. Written by Jane and her children to honor the late David Stemple, a loving husband and father, and avid birder, this treasury is sure to become a classic for bird enthusiasts of all ages. Additionally, the release of Fly with Me is timed to Nat Geo's celebration of the Year of the Bird, their 2018 initiative to bring awareness to the plight of birds around the world. A THOUGHTFUL GIFT FOR YOUR CHILD'S FAVORITE TEACHER. Buy it now.
My thoughts:
Books make wonderful gifts especially when they are books like these National Geographic Kids books. The photographs are truly stunning and they are filled with tons of information. My husband absolutely loved the Fly with Me book. He loves feeding and watching the birds so he claimed that one for himself. These books truly are gifts that will be treasured for years to come. They have subjects for everyone from younger kids all the way up to "big kids" (adults).
Want more National Geographic Kids fun? Check out Weird but True.
One of my readers will win this collection of holiday gift ideas from National Geographic Kids Books.
I am not responsible for prizes that do not arrive.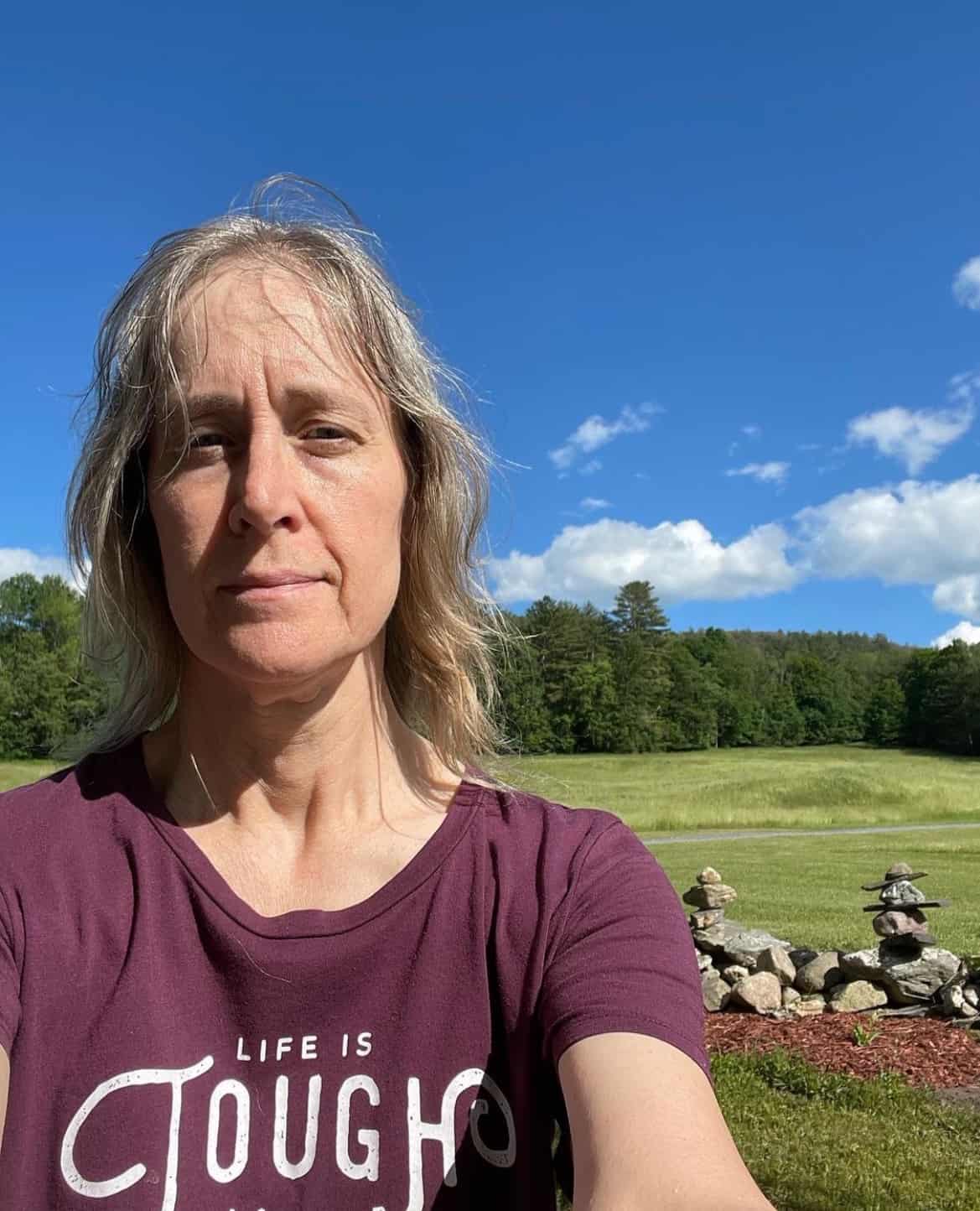 Ellen is a  of a 25-year-old son and 30-year-old daughter. She is Grandma to one adorable toddler. In what little spare time she has, she loves to read, watch movies, check out the latest toys, and play games.