Last Updated on July 8, 2022 by ellen
Do you love natural wooden blocks as much as we do? One of the great things about having kids is the toys! I know, there are obviously more meaningful, great things, about having kids, but you have to admit that sometimes the toys are a nice perk!
Posts may be sponsored. This post contains affiliate links, which means I will make a commission at no extra cost to you should you click through and make a purchase. As an Amazon Associate I earn from qualifying purchases.
Natural Wooden Blocks by Eco Bricks 100% Compatible
One great product that I've recently had the opportunity to review are these Eco Bricks! There are a bunch of really cool features to these things not to mention the potential for future projects and crafting!
Probably my favorite thing about Eco Bricks is the fact that they're sourced from cherry wood. Cherry wood is an excellent alternative to other wood types that are typically used in wooden toys. Unlike other woods that need to be sourced from old-growth forests, cherry wood breaks the barrier between wooden items and the stigma of destroying old forests!
I also really like that they come with a natural finish. Little hands, fingers, mouths, and everything else you could imagine, coming into contact with paints, stains, and other colorants can be unnerving. Not all paints and stains are suitable for children. With a lot of products, it can be hard to tell what is safe and what to avoid!
Another great feature of Eco Bricks is that they are 100% compatible. If you have kids you probably know why this is fantastic. There is nothing more frustrating than having ten blocks and bricks and an unending struggle to keep them all organized and separated.
"This one is broken mommy/daddy" or "This one doesn't work daddy/mommy"…oh that's because it goes with this other set that also has a bunch of stragglers mixed in! Eco Bricks work with other block sets like Legos. You can add them to your current bins without worrying that your kids won't be able to use them! This is also great because you can incorporate or substitute Eco Bricks for other standard block brands in patterns and sets!
What are Eco Bricks?
The Eco Bricks set comes with an awesome wooden box that the bricks fit into. This would also make a great DIY or project day craft for paint or stain. It even has some block platforms with wheels. So you can build cars, trucks, and moveable masterpieces!
I enjoyed the solid feel of the Eco Bricks and the smooth finish. Each of the Eco Bricks felt nice in my hands and seemed well made which I like in a product that is geared towards kids! It is important to remember that these are wooden. They can not get wet, or they may warp. The small pieces are not suitable for kids under three years old.
Finally, Eco Bricks promote carving, coloring, painting, or staining the natural wood blocks! If you and your kiddos love doing crafts, this can be an awesome project idea. The whole family can enjoy them! I love that the natural cherry wood finish is smooth and easy to work with.
If you decided to paint or stain the block, you would not have to worry about snags, splinters, or other common problems you might face when working with wood. Eco Bricks natural wooden blocks are safe for little fingers!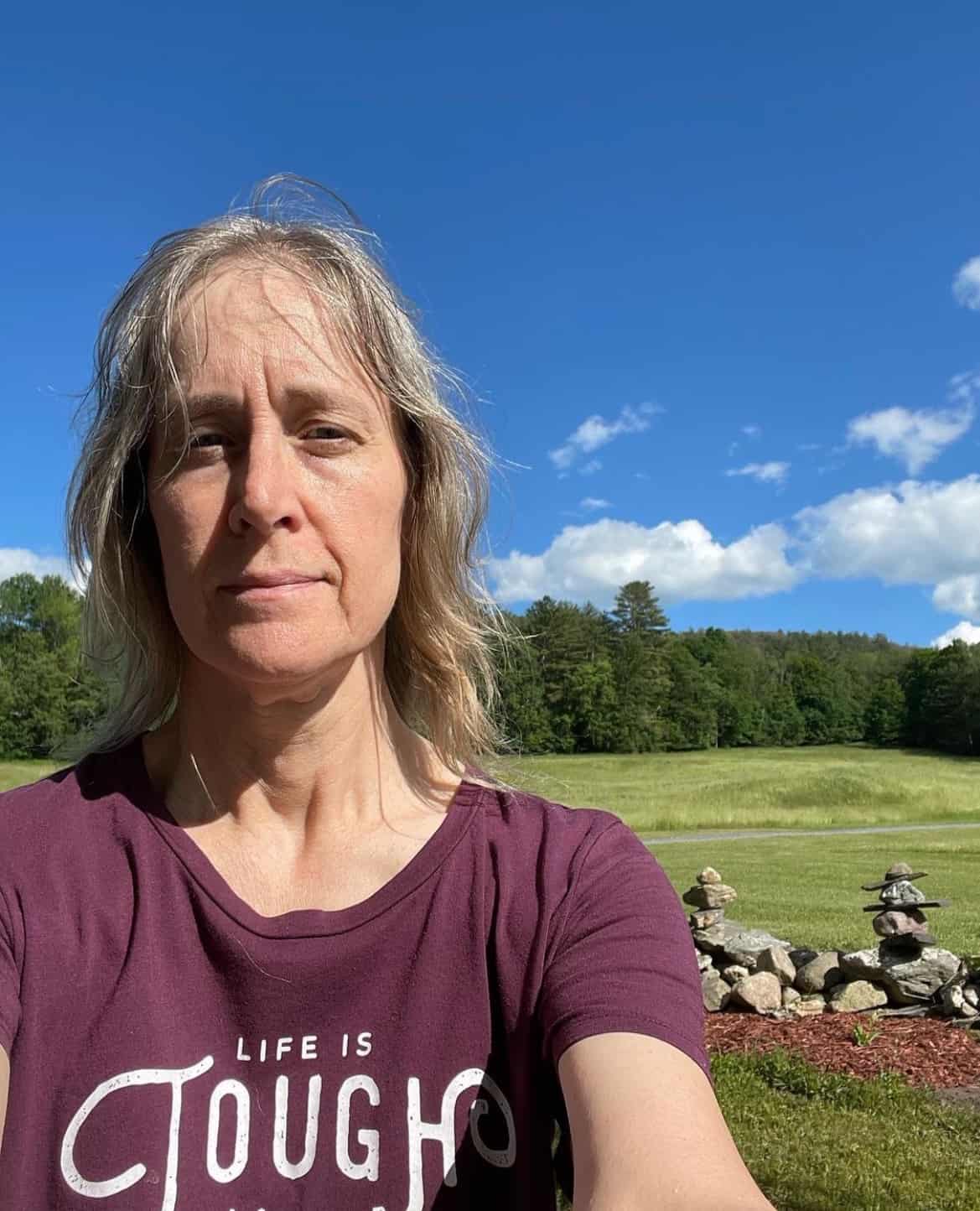 Ellen is a busy mom of a 24-year-old son and 29-year-old daughter. She is Grandma to one adorable baby girl. She owns six blogs and is addicted to social media. In what little spare time she has, she loves to read, watch movies, and play games. If you'd like to work together, email info@in-our-spare-time.com to chat.